INDIANAPOLIS—The Public Health, Behavioral Health and Human Services Summer Study Committee met Tuesday to discuss maternal mortality in Indiana.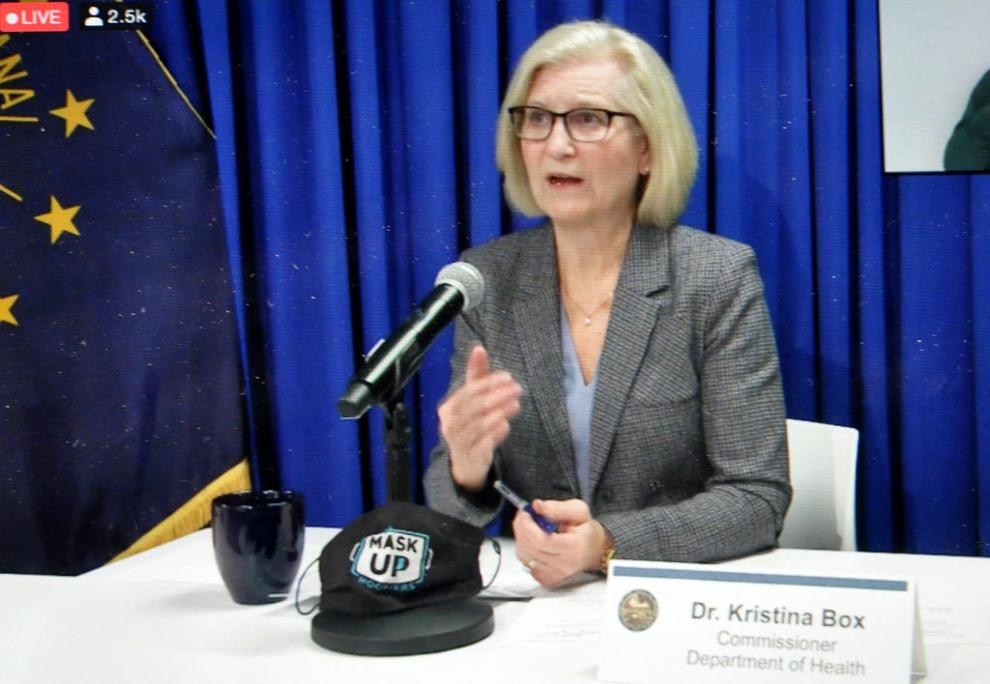 Experts including the state health commissioner, Dr. Kristina Box, testified about the latest findings of Indiana's Maternal Mortality Review Committee and possible solutions, among other things.
Recent background
The issue of maternal mortality was more widely discussed over the summer when it became clear the General Assembly would have the chance to pass an abortion ban.
Democrats said by requiring women to take a pregnancy to term, more would die for pregnancy-related reasons. 
House Minority Leader Phil GiaQuinta, D-Fort Wayne, said, "Indiana leads the nation in maternal and infant mortality outcomes," while Rep. Vanessa Summers, D-Indianapolis, told Fox59 that "Indiana is the third worst state in the country for maternal mortality."
There is no data to support the idea that "Indiana leads the nation" and doubt has been cast on the CDC data used to rank Indiana third in 2019 by both a journal article and the Indiana Maternal Mortality Review Committee.
As for the abortion ban, a study—using the potentially flawed CDC data—estimated there would have been two more pregnancy-related deaths in Indiana in 2020 if there were no abortions.
(Deaths "from a pregnancy complication, a chain of events initiated by the pregnancy, or the aggravation of an unrelated condition by the physiologic effects of pregnancy" during pregnancy or within one year are classified as pregnancy-related deaths. Pregnancy-associated deaths are all deaths during or within a year, including pregnancy-related deaths.)
Using Indiana's MMRC data, The Statehouse File estimated two additional pregnancy-related deaths in the two-year timeframe of 2018 and 2019 if women instead continued their pregnancies. (Some limitations included not accounting for miscarriages or out-of-state abortions.)
What the data and experts say
Up first, Box gave a presentation on the recent MMRC report—which covered 2020 and showed a substantial uptick in pregnancy-related deaths as compared to the two previous years covered by the review committee.
In 2020, for every 100,000 live births in Indiana, there were 22.9 pregnancy-related deaths. In 2019, the mortality ratio was 18.6 and in 2018, 12.2.
When looking at the pregnancy-associated mortality ratio, the difference was greater, jumping from 77.2 and 74.2 in 2018 and 2019, respectively, and to 117.1 in 2020.
Overall, the 92 pregnancy-associated deaths in 2020 dwarfed the 60 a year prior.
Box said there was not one cause of death that increased greatly, but rather there were increases in many causes and pointed to downstream effects of COVID-19.
Dr. Jasmine Johnson, an assistant professor of OBGYN at Indiana University School of Medicine, spoke after Box and noted three "contributing factors" to maternal mortality.
They were "inconsistent practice and lack of standardized care," more pregnant women having chronic conditions, and "lack of timely and standardized data on maternal health outcomes among the states."
Dr. Lauren Dungy-Poythress, also a professor at IU School of Medicine, listed issues of particular concern for Black pregnant women, including social factors like education, domestic violence, income and policies that affect health; discrimination; and mental health
Black women are less likely to be "diagnosed or treated for depression," according to Dungy-Poythress' presentation. Some of the reasons include hesitancy stemming from cultural or spiritual considerations, marginalization by the medical system, and less access to resources.
One of the slides in Johnson's presentation showed maternal mortality in America much higher than other developed countries—and increasing while declining in the other countries.
In response to a question about the chart, Johnson pointed to a contrast between the U.S. and other countries in insurance, the use of midwives and how healthy women are prior to pregnancy.
Other reasons have been given for the difference, with some even suggesting there isn't actually a difference.
A 2015 Scientific American article quoted Robert Anderson from the CDC as saying there "is almost certainly not a real increase. It's better detection from the new certificates."
In August of this year, Lyman Stone, chief information officer for Demographic Intelligence, took to Twitter, arguing that European countries have lower maternal mortality rates because they record the statistics differently than the U.S.
Possible solutions
Sen. Ed Charbonneau, R-Valparaiso, asked Box what should be prioritized as solutions.
The state should focus on addressing substance abuse and mental health and expanding postpartum care, Box said.
During her presentation, Box also mentioned legislation around "increased access for long-acting reversible contraception for women" and "improved access to mental health providers."
In communities, Box stressed "improving the education around mental health stigma, especially for our persons of color, so that people will reach out and get help for this, and we remove that stigma from providers for substance use disorder, and people will feel comfortable getting that help."
Patients and families should have access to, and know how to use, Naloxone—a drug that can quickly reverse side effects of an opioid overdose—and be able to identify postpartum depression, Box said.
"I will tell you that almost no postpartum woman comes to me and says that she is depressed and struggling," Box stressed. "It is usually her family