INDIANAPOLIS—The U.S.government approved a monthly payment for parents to help families get back on their feet as COVID-19 fades away. 
As of July 15, families throughout the country will receive a payment per child as part of the newly approved extended Child Tax Credit.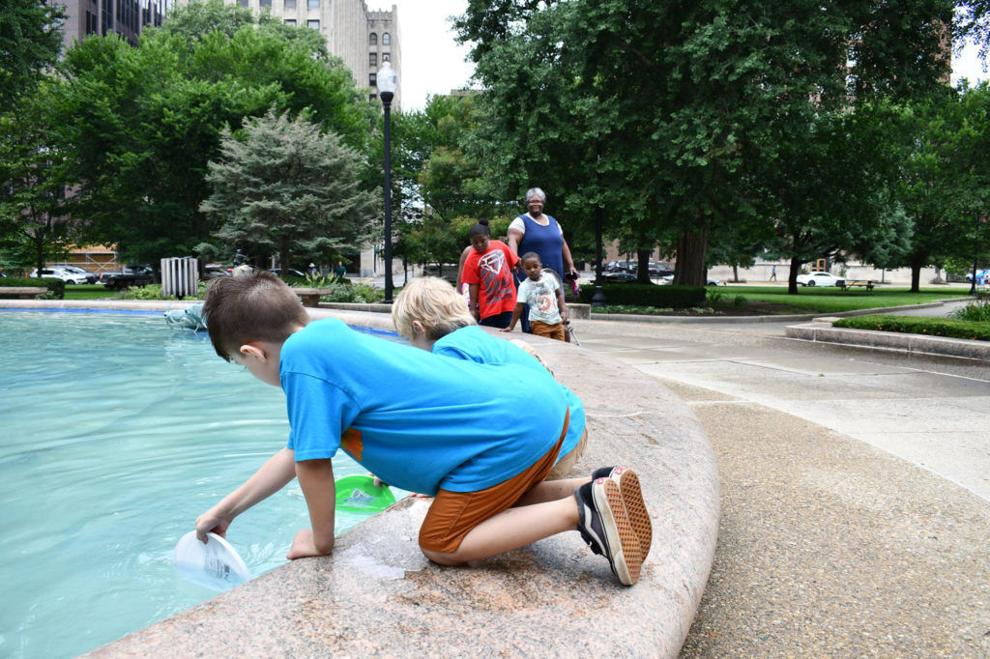 The American Rescue Plan expanded the Child Tax Credit and provided monthly payments. The extension brings along updated eligibility of age and amount. Parents now can receive between $250 to $300 depending on the age of their kid. 
Parents will be making up to $3,600 for kids younger than 6 years old and $3,000 for those between 6 to 17 years old. 
As additional financial support, people received stimulus checks of up to $1,400 per person to relieve some of the burdens during the COVID-19 pandemic. 
According to the Center on Budget and Policy Priorities, the money will assist more than 27 million children nationally. In Indiana, up to 94% of families are expected to receive some kind of compensation. That's more than a million Hoosier children. 
However, some parents are barely making ends meet with the monthly amount. 
Single mother K. Frye has four kids, but only receives compensation for her 15-year-old daughter, given that the rest are older than 18. 
She receives $250 per month, which she said only covers the basics such as school supplies, food, among other things– but it's not enough. Like many parents, Frye struggled during the pandemic. She's the only source of income for her kids, but they learned to get by. 
"They need to look at single parents and their income and how many kids they have, because see, I don't get help from the government whatsoever," Frye said. "I don't get welfare, I don't get Medicaid, I don't get any of that because I make too much money."
Up to 22 million adults in the U.S. couldn't afford food for the whole week, and more than 11 million fell behind rent as the COVID-19 pandemic remained strong in 2020. 
Eva Bell, statewide Moms Organizer with Hoosier Action, said that this year's Child Tax is a step forward for families as it increases the eligibility for a lot of parents, easing some of the financial burdens. 
"It's so hard to raise a child, and it's really hard, especially after the pandemic for so many families, before the pandemic, and especially during the pandemic, have really struggled and have taken tremendous financial hits," Bell said,
Bell said that not long ago, her family struggled with meeting the economic needs of her children. They could not afford childcare and her paycheck barely made enough to feed the kids. Sometimes, she and her husband went hungry.
"It's so hard and it's so debilitating when you're stuck in that position constantly and there's no way out. And even just the mental health of it, like parents really are struggling and any boost is a boost," Bell said.
"Even with the amount we're getting, it's still going to impact a tremendous amount of families in a positive way."
Samara Adams from Spencer, Indiana, said the Child Tax helps her family. Adams has a 2 year old daughter, making her eligible to receive a $300 monthly payment. 
"It's a great thing to help families kind of jump forward, rather than be stuck and then not know where their next paycheck is going to come from. [Or] not knowing where the next help is going to come from," Adams said. 
Her family uses the money to cover her daughter's daycare expenses. On top of that, they get COVID-19 vouchers which help to lower the cost, helping the family's overall financial status. 
The Child Tax Credit will last until December of 2021. However, advocates are trying to expand the credit for a more long-term program to help families outside of a health crisis.
"Like, it may not be as much as we should be getting," Bell said. "But we haven't seen support like this for families in such a long time. And it is a step that really puts us on the path to get more support for families and for children." 
Carolina Puga Mendoza is a reporter for TheStatehouseFile.com, a news website powered by Franklin College journalism students.