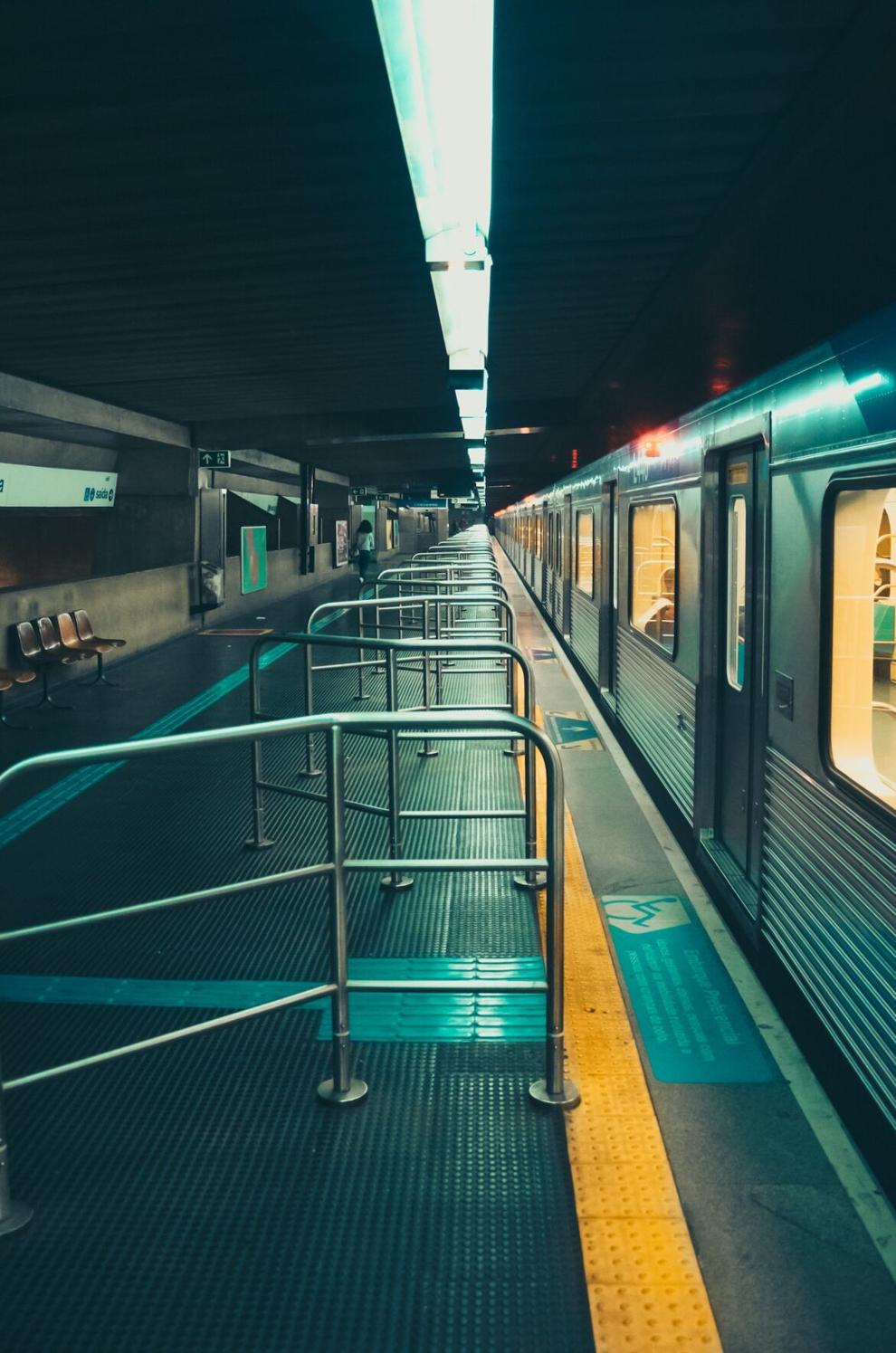 MICHIGAN CITY—On June 20, federal, state and regional officials joined Gov. Eric Holcomb to officially break ground on the South Shore Double Track project. The near $650 million project will move forward after it received $173 million in funding from the Federal Transportation Administration's Capital Investment Grants program. 
"The Double Track Project is transformative for Northwest Indiana and the positive impacts will be felt across the state for generations to come," said Gov. Holcomb. 
"This game-changing infrastructure priority will benefit Hoosiers in Northwest Indiana for years to come," said U.S. Sen. Todd Young in a press release. "The project has an expected economic impact of $5 billion by 2048 and the creation of over 6,000 new jobs."
Key components of the project include
16.9 miles of a second track.

Four new bridges.

1,447 additional parking spaces at four stations\

8 new platforms at Gary/Miller, Portage/Ogden Dunes, Dune Park, Beverly Shores, and 11th street (Michigan City)  stations.

Replace a single street-running track in Michigan City with two new separate ballasted tracks.
"Double tracking the South Shore Line unlocks the true potential of this railroad and opens up vastly improved commuter rail service from Northwest Indiana to Chicago and back," said Michael Noland, president of the South Shore Line. "Reliability, more frequent service options, reduced time to market, and safety enhancements are vital to long-term success and will result in tremendous economic growth."
The project will increase train frequency and shorten travel time for commuters, and once the project is done, the service plans to operate every 16 minutes during the weekday peak periods and about every 75 minutes during weekday off-peak periods and evenings. 
This means the South Shore Line will be able to operate more trains during rush hour and cut the ride time from Michigan City to Chicago from one hour and 40 minutes all the way down to just a 67-minute express trip.
Some hopes for the project are that passengers who have to cross state lines for their jobs will benefit Indiana's economy. 
"On average, the jobs in Chicago pay a 40% premium in wages for the same job that residents can get here in our area," said Noland. "They go to Chicago and make their money. They then come back to Indiana and spend their money in our economy here in Northwest Indiana," 
Another main focus of the project is affordable and reliable transit for families without transportation. 
"The Northern Indiana Commuter Transportation District (NICTD) Double Track Project is an example of planning and building for the future, today," said Kelley Brookins of the FTA in a press release. "The economic value of transit to American families, particularly now that gas is so expensive, and to businesses, who will see more consumers and employees using transit, cannot be understated."
The South Shore Line was built from 1901-1908 and remains one of the last Interurban trains in the country. Interurbans are a type of electric railways with self-propelled rail cars that run within cities and towns.
The South Shore Line runs for 90 miles from South Bend all the way through Millenium Station in Chicago. There are a total of 19 stations, 13 of which are handicap accessible, and run 43 trains on weekdays. 16 of the trains run west, seven of them come from South Bend and nine from Carroll Avenue. From the 2021 report, just over a million people rode on the trains last year, with about 4,000 per day in the last three months of 2021.
There are many different job opportunities that are being created in a multitude of ways from the double track project.
"There are several thousand construction jobs right now that are temporary," said Noland. "As far as permanent jobs go, there's a variety of industries. Whether it's catering from the entertainment sector, hotels and motels, restaurants, new offices that are relocating to the region. There are multiple areas in all employment sectors where these jobs will be generated."
A report from the American Public Transportation Association shows that from the fourth quarter of 2020 to the fourth quarter of 2021, there was a 142.6% increase of passengers on the NICTD. 
Construction is targeted to finish early in 2024 with passenger services starting later in the year.