INDIANAPOLIS—Before the Senate heard bills Monday, a few senators spoke about gun violence in light of the FedEx shooting last Thursday. 
Sen. J.D. Ford, D-Indianapolis, among other Democratic lawmakers, called for action regarding gun laws. Ford said today that Thursday's shooting took place just miles from his home on the west side of Indianapolis.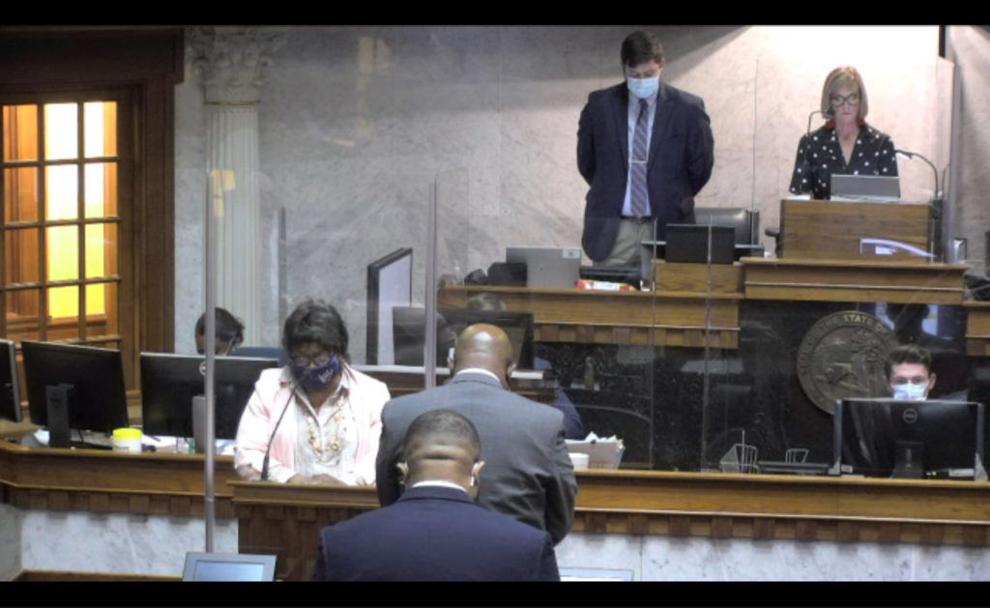 "This is the fifth mass shooting incident our state has faced in 2021 alone. We have reached a tipping point," Ford said. "Hoosiers demand and deserve action from the legislature to address the structural issues that create the environment for these tragedies to take place."
Sen. Jean Breaux, D-Indianapolis, also spoke about gun violence in her district on the north side of Indianapolis, saying that in the last two weeks there have been five shootings. She asked the Senate to stand in a moment of silence to honor the FedEx shooting victims and all other victims of gun-related crimes this year.
This session, the General Assembly looked at a bill that would repeal the law requiring a handgun permit. The bill passed the House but died in the Senate. Another, House Bill 1558, is moving forward to create a Crime Guns Task Force to look at firearm violence in central Indiana after receiving a signature from the governor.
The Senate was scheduled to hear seven bills Monday; of those, only four were heard and all of them passed. 
Bills up for final concurrences included SB 239, which would allow the Indiana Department of Child Services to continue operating virtually; SB 259, which deals with helping parents with disabilities; and SB 377, which would increase funding for broadband connectivity across the state. These bills will now go to the governor to be signed into law.
There was also a Senate committee report that detailed changes in language to SB 175, a bill that deals with agreements between beer wholesalers and suppliers.
The Senate is scheduled to meet again at 1:30 Tuesday.
Taylor Dixon is a reporter for TheStatehouseFile.com, a news website powered by Franklin College journalism students.