A resolution in the Senate sparked debate Monday over support for the Second Amendment. 
This comes after President Joe Biden announced six executive orders last week to address gun violence in America. Some of the executive orders would close stalking loopholes in current background check laws and increase community-based violence intervention.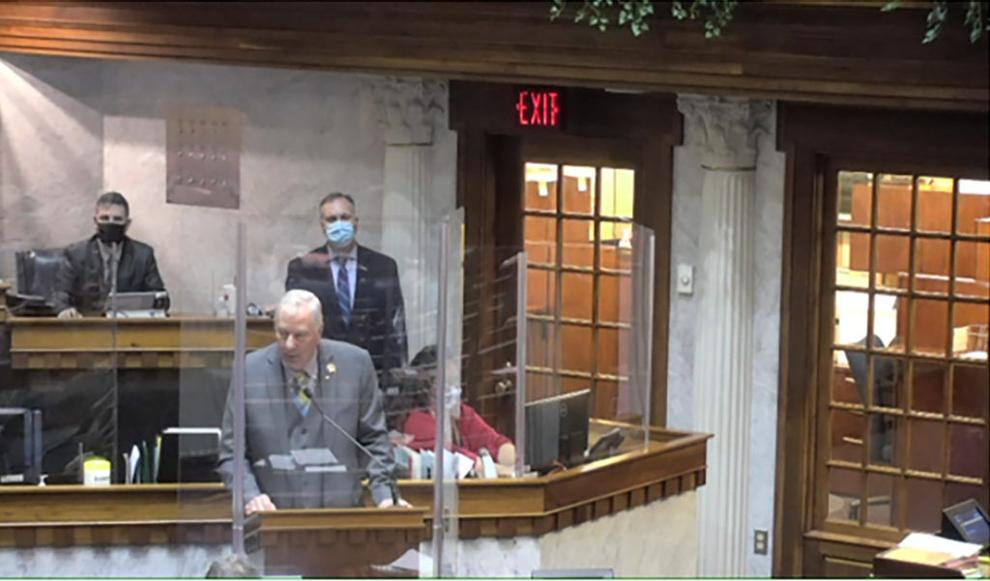 Resolution 39, authored by Sen. Jim Tomes, R-Wadesville, says the Indiana Senate will oppose taxes, fines and other restrictions on lawful firearms. Tomes also argued that this resolution is following the United States Constitution's Second Amendment. 
"This declaration of Indiana's policy is vital in communicating our unwavering support and determination to protect and ensure the constitutional rights of all Hoosiers," Tomes said in a statement. "As a veteran, I am always eager to support legislation that speaks to our nation's foundations and freedoms."
However, some opposed the resolution. One of these senators was Sen. Tim Lanane, D-Anderson, who argued that Indiana should follow laws that the federal government passes.
"The language in this resolution is not only wrong, it's dangerous," Lanane said.
Resolutions like the one passed Monday are typically offered as recommendations for legislative action or to honor an individual or group and don't have any effect on Indiana law.
Taylor Dixon is a reporter for TheStatehouseFile.com, a news website powered by Franklin College journalism students.