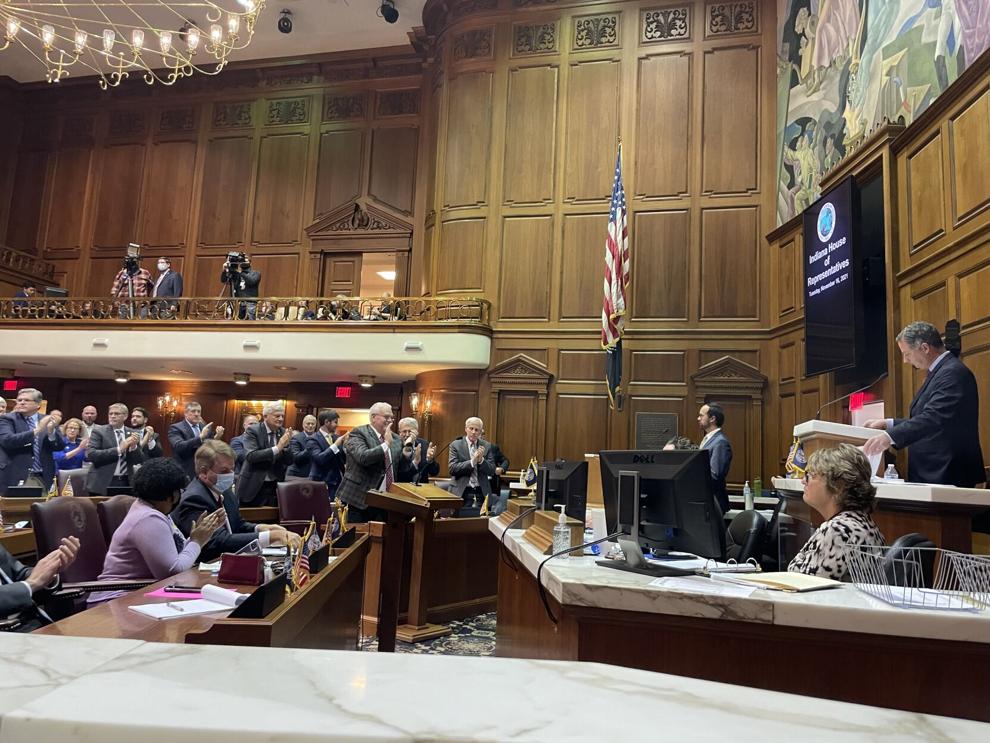 Todd Huston, R-Fishers, started Organization Day, which is the first day that legislators assemble for the upcoming session, in the House by expressing his gratitude for communities that have supported each other during the pandemic. 
"There's one thing, one feeling that sticks out to me," he said. "And that is compassion." 
Huston skimmed over issues that he wanted to put on everyone's radar for this January. One of the most important ones to him, he said, was helping Hoosier communities grow all across Indiana, not just in big cities. 
Anti-abortion efforts are becoming more and more widespread across the nation, and Huston's hope is to follow suit. According to the Center for American Progress, 2021 has already seen the highest number of abortion restrictions enacted in a single year.
The Parents Bill of Rights is a push to allow parents to have more influence in what their children are being taught in school, commonly a reaction to anxiety over "critical race theory." The Family Research Council President Tony Perkins told CBN News that parents were fed up with schools pushing a "leftist agenda." Attorney General Todd Rokita introduced a Parents Bill of Rights for the state earlier this year. 
Despite some Democrats' desire to have surplus tax dollars directed to social causes like early childhood education, Huston hopes to place the $545 million the auditor of state determined was left over back into the hands of Hoosier residents. 
Huston, maskless and free of COVID-safe equipment, said that he looks forward to meeting and socializing with the rest of the legislators in a normal way again. 
"I invite the members of the Democratic caucus to join us in working through all the legislation in the House," he said. 
Huston is not disheartened by the state of the world today. 
"I'm convinced that we live in the greatest time in our country and our state's history," he said. "Together we can ensure that Indiana achieves its dreams." 
The first day of the 2022 legislative session will be Jan. 4.