Lt. Gov. Suzanne Crouch sat down with TheStatehouseFile.com to reveal some of her Indianapolis favorites, her thoughts on officewear rules and where she got those red frames.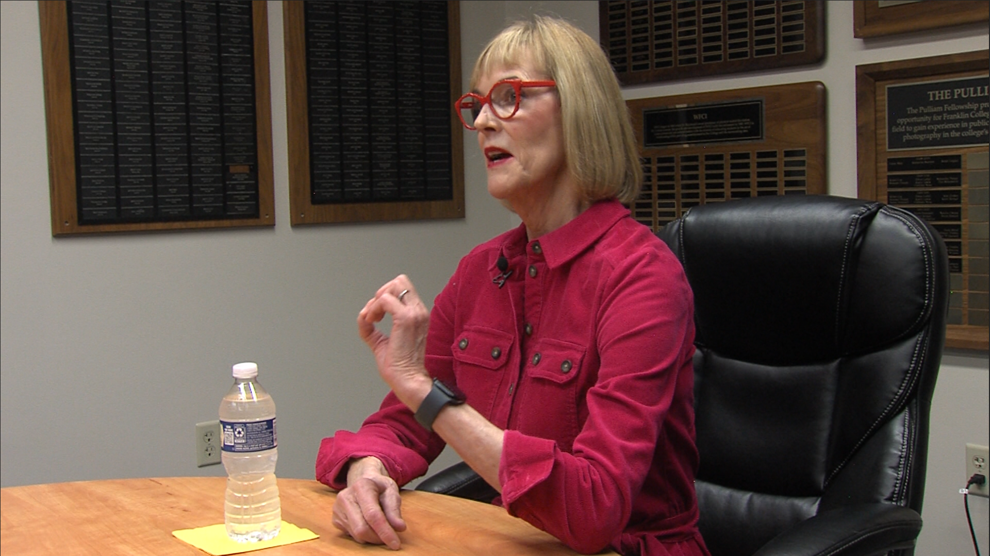 TSF: What's your favorite eyeglass brand? Where did the red glasses come from?
SC: Oh my gosh, I don't even know what brand I have! I just saw these and said, "I gotta have them!" 
TSF: Between the two Hoosier favorites: the sugar cream pie or the tenderloin?
SC: Tenderloin. 
TSF: Favorite Indianapolis restaurant?
SC: Oh, it has to be St. Elmo's, right?
TSF: Sneakers in the office—yes or no?
SC: Oh yeah!
TSF: Pacers or Colts?
SC: Oh, I can't answer that. 
TSF: Best pantsuit color?
SC: Red. 
TSF: "Hoosiers" or "Breaking Away?"
SC: Oh … "Hoosiers."
TSF: Saturday night movie or Sunday morning yoga?
SC: Sunday morning yoga!
TSF: Do you like "Parks and Recreation" or "The Office" better?
SC: That's a tough one. I'm gonna go with "Parks and Rec."
TSF: Indy 500 or Indiana State Fair?
SC: I don't know if I can answer that one either!
TSF: This last one might be hard, but after meeting us all, Franklin College Grizzlies or Boilermakers?
SC: You know, right now, here, sitting with you all, of course, Franklin Grizzlies. But I'm a Boilermaker!
—Ashlyn Myers