INDIANAPOLIS—An Indiana House committee heard testimony Tuesday from supporters and opponents of a bill that would advance Indiana's first carbon sequestration project.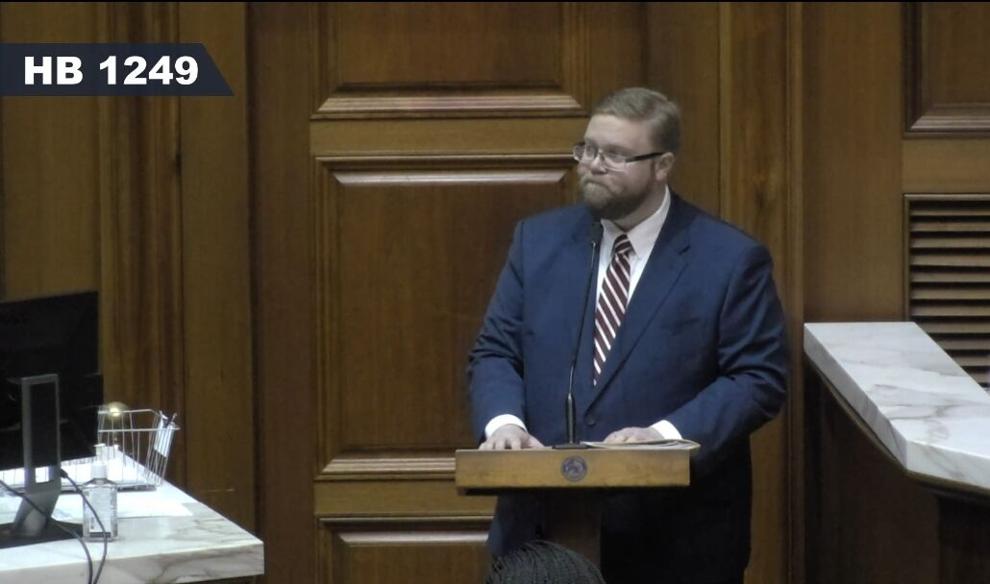 The Natural Resources Committee heard from Rep. David Abbott, R-Rome City, who authored House Bill 1249, calling the sequestration project "a pilot/test project."  
Carbon sequestration is the process in which carbon dioxide is taken from the air and stored in deep underground "pockets." The process reduces the carbon footprint companies make by ensuring the greenhouse gas doesn't reach the atmosphere.
According to the Yale School of Environment, environmentalists' opinions are split over carbon sequestration operations. While some say sequestration operations help minimize the carbon footprint of companies, others argue sequestration encourages oil, gas and other energy companies to produce more, burning up fossil fuels even faster. 
The site chosen for the project is located in Terre Haute and was described by Abbott as a "tundra … with nothing in or around the area." 
The company in charge of the operation is Wabash Valley Resources, which already operates an ammonia plant in the area. 
Testimony began with Caitlin Smith, legislative and public policy director for the Indiana Department of Natural Resources, who stood in opposition to the bill due to what she called "sweeping immunity rights" that are to be given to the operator of the project should the bill pass. 
"We are not opposed to the what," Smith said. "We are opposed to the how."
Smith's testimony highlighted many shared concerns of opponents of HB 1249, which regard the bill's language surrounding Wabash Valley Resources' rights to build under private property and property owners' rights to sue for damages caused by carbon sequestration. 
Gregory Ellis, vice president of environment, energy, infrastructure and federal affairs for the Indiana Chamber of Commerce, spoke in support of HB 1249,  saying the bill "clarifies there must be proof of damage, not perception."
Abbott followed up this argument by stating the language of the bill afforded "[Wabash Valley Resources] protections against frivolous lawsuits."
The bill passed committee 7-5 and will move to second reading in the House for floor debate.