INDIANAPOLIS—Indiana hospitals are becoming increasingly overwhelmed by the surge of COVID-19 delta variant cases, moving the governor to release a new set of guidelines Wednesday.
As of Sept. 1, there were 4,735 new COVID-19 cases in the state, a daily average of 4,192. Between Aug. 1 and Sept. 1, there were more than 22,000 hospitalizations and 1,311 ICU admissions due to the virus.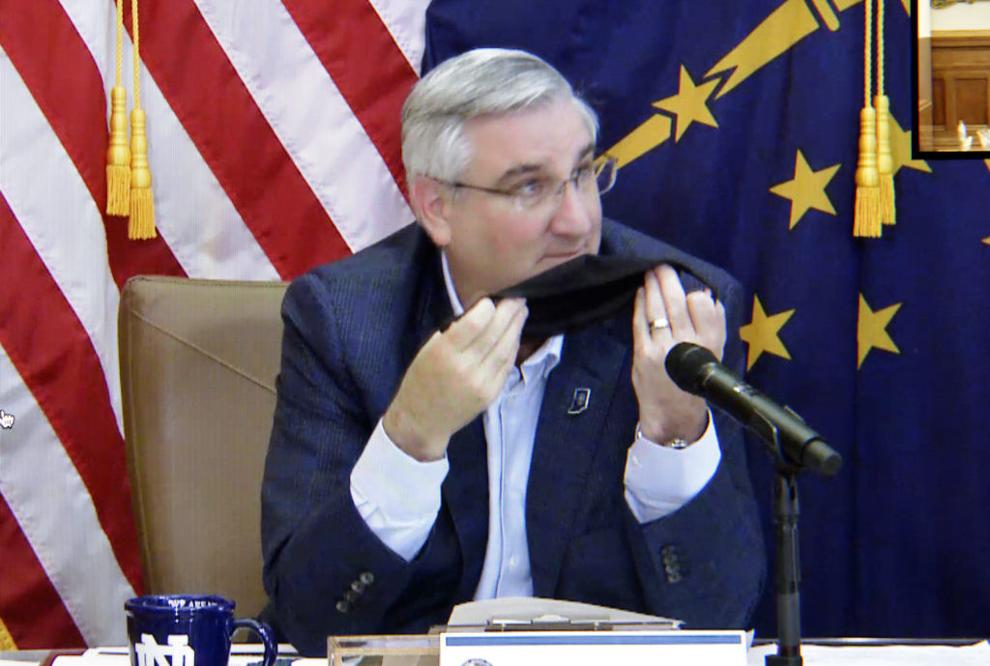 According to The New York Times COVID-19 map, there have been 101,343 hospitalizations around the United States in the month of August alone. This is also the first time since January that hospitalizations have reached over 100,000 COVID-19 patients. 
Gov. Eric Holcomb signed Executive Order 21-24 Wednesday, just days after extending his state of emergency order to Sept. 30, hoping new guidelines on combating the spread of the delta variant will help lower hospitalizations. The guidelines include the following provisions:
Health-care providers will decide based on hospitalization and staffing levels at their facilities whether to delay non-emergency procedures.
Hospitals must report any information about diversion, which is when hospitals reroute patients to other facilities due to overcrowding or understaffing, to the Indiana Department of Health (IDOH) to help with monitoring resources and capacity across the state. 
For its part, IDOH will adjust some of its procedures:
It will extend prior authorizations for non-emergency procedures that are postponed due to COVID-19 or related staffing issues.
It will direct insurers to enable hospitals to expedite the process of transporting patients out of hospital care to the next appropriate setting.
It will issue a "COVID-19 control measure." This measure will allow schools and daycares to modify their quarantine protocols if they meet certain criteria. For example, schools and daycares mandating face coverings will not be required to quarantine students, teachers and other staff members who are in close contact with a positive case.
According to WFYI, between July and August, the number of children under 18 in Indiana testing positive for COVID-19 rose over 600%. 
Holcomb's executive order will expire Sept. 30. At a press conference this week addressing the Afghan refugees coming to Camp Atterbury, Holcomb was pressed by reporters about whether he would call for another mask mandate; his answer was no. He again urged all Indiana residents to be vaccinated as the most important step toward ending the pandemic.
State Democrats have been calling for more regular COVID-19 updates from the governor.  
"Democrats are asking Hoosiers to take action and demand Holcomb hold a much-needed press briefing because it's become very clear their governor is failing to provide the solutions needed to solve the most pressing problem facing Indiana and its families: COVID-19," said Drew Anderson, spokesman for the Indiana Democratic Party, in a statement. 
Claire Castillo is a reporter for TheStatehouseFile.com, a news website powered by Franklin College journalism students.