Trigger warning: The following article talks about the topic of suicide, which some readers may find disturbing. Reader's discretion is advised. 
INDIANAPOLIS—With September being Suicide Prevention Month, a Johnson County organization is urging people to enroll in prevention and awareness classes. 
Hope Thompson is the project coordinator for Upstream Prevention, a mental health and suicide awareness organization based in Greenwood, Indiana. Thompson said that Upstream's philosophy is about not waiting until there's a crisis, and that it's instead about intervening and getting ahead of things before major problems occur.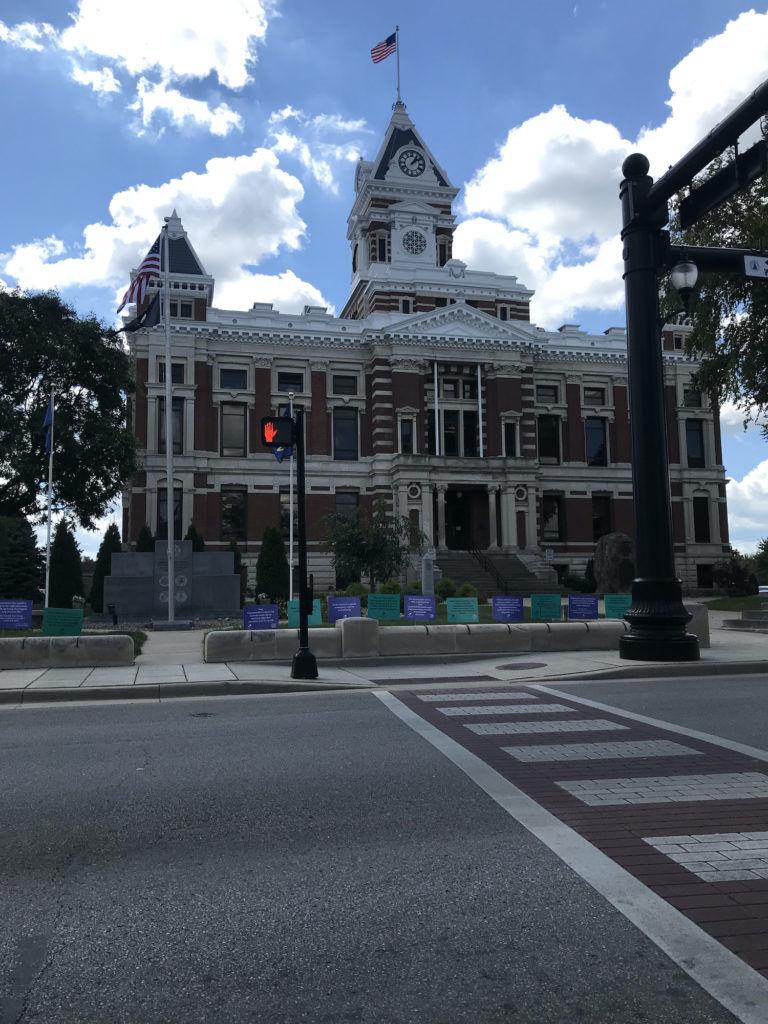 Upstream's name stems from an analogy Thompson shared, which you can also find on the organization's website: "Imagine a large river with a high waterfall. At the bottom of this waterfall, hundreds of people are working frantically trying to save those who have fallen into the river. … One individual looks up and sees a seemingly neverending stream of people falling down the waterfall and begins to run upstream. One of the other rescuers hollers, "Where are you going? There are so many people that need help here." To which the man replied, "I'm going upstream to find out why so many people are falling into the river."
The COVID-19 pandemic has caused people to feel as if they're drowning, with a lot of the population's mental health being affected due to the uncertainty experienced over the last year and a half. 
Thompson said there have been a lot more calls to Indiana's 211 crisis line as well as an increase in ER visits from suicide attempts. She mentioned that though the data for Indiana's suicide deaths over the last two years won't be out until December, the Johnson County Coroner's Office has been keeping people updated on recent deaths. It posted to Facebook on Sept. 5 that its office had already experienced two deaths by suicide in the month of September. 
According to KFF, a nonprofit focusing on mental health issues, four in 10 U.S adults have reported experiencing mental health disorders such as depression or anxiety. 
If people suspect their family members or friends may be struggling, Thompson said it all comes down to asking questions. 
"If they're concerned and wondering if maybe their family member is having suicidal thoughts, asking questions is important," Thompson said.
She also said it's important to listen nonjudgmentally. 
"If your family member can sense that you can't handle what they're about to share with you, they're not going to be honest and tell you."
Upstream offers QPR training sessions for those interested in building basic skills on how to ask the right questions and get people the help they need. QPR is summed up by these three words:
Question: This relates to asking the people in your life the right questions.
Persuade: This is all about persuading those struggling to get help and helping them realize why the help is necessary.
Refer: Referring is about leading people to the right resources and checking in with them to ensure they have proper support while receiving help. 
A typical training session is about two hours. People learn about different ways to approach the questions that need to be asked as well as how to move forward if they are confronted with someone who needs help. Each participant will also receive a QPR guide on certain numbers to call as well as a reminder on how to use QPR's practices.
If interested in attending a QPR session, here are some coming up in the Johnson County area. Everyone is welcome to attend the training sessions, though Upstream does ask that those under 18 bring a guardian:
"If you're listening nonjudgmentally, asking those open-ended questions, reflecting back what you're hearing them say and validating their feelings, it encourages people to open up more," Thompson said.
Ashlyn Myers is a reporter for TheStatehouseFile.com, a news website powered by Franklin College journalism students.