A couple of days before Thanksgiving, Hoosiers testified for and against a bill that would end the emergency order and limit vaccine mandates for businesses.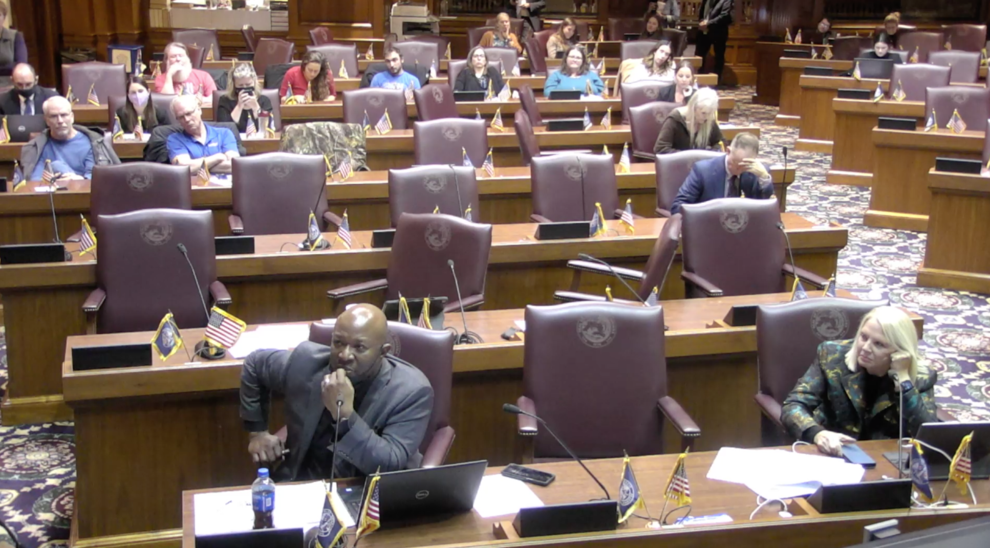 Each had their own reason for speaking—some felt that unvaccinated workers would be discriminated against, and others felt the language discouraged Hoosiers from getting the vaccine all together. After the hearing, a legislative session set for Monday for the House and Senate to vote on the bill was cancelled by General Assembly leaders.
Hoosiers will have to wait for more clarity on what Indiana's next steps to combat COVID-19 are, even as the Omicron strain could be heading this way.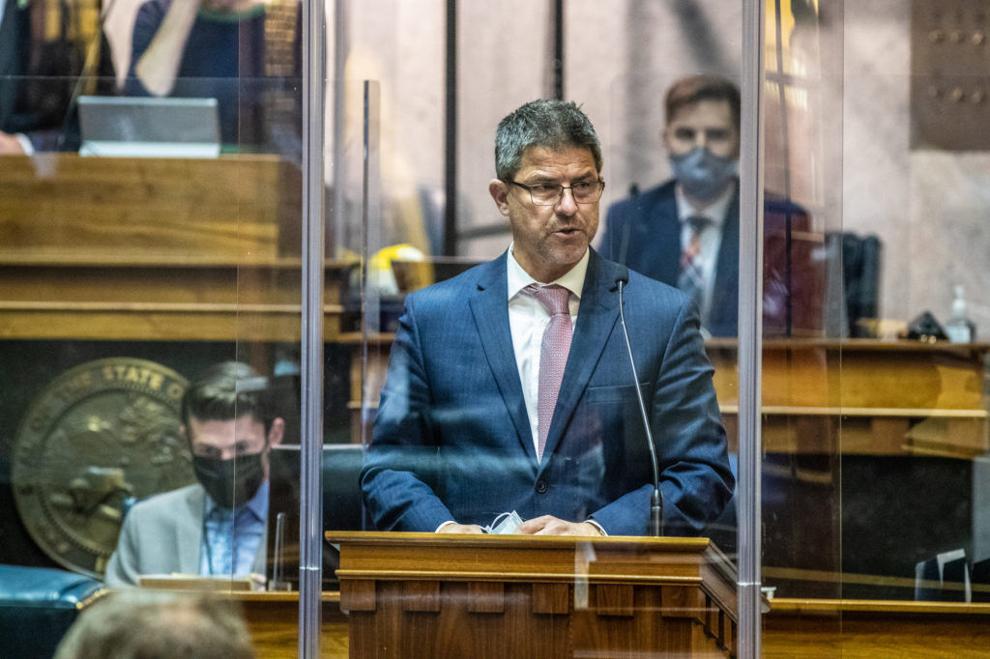 In a press release issued the day after a joint House and Senate rules committee meeting heard seven hours of public testimony, Senate President Pro Tem Rodric Bray, R-Martinsville, said the legislature would "gather input and better solutions" until it returns Jan. 4. 
He chose to highlight two issues he found concerning during the public testimony: employers said to be disregarding or denying legitimate medical or religious exemptions from the vaccine, and businesses reportedly informing employees that noncompliance would be considered a voluntary resignation rather than a termination. 
"If true, this last item not only forces some employees to choose between their health or religion and their job, but also completely mischaracterizes the end of the employee/employer relationship and puts the employee's ability to claim unemployment at risk," he said in the press release.
Democrats had other reasons for opposing the special session and bill. Indiana House Democratic leader Phil GiaQuinta, D-Fort Wayne, said in a press release that the hours of testimony proved that the Republicans' eagerness to pass the policy outside of the normal session was politically motivated and premature. 
"This delay was the right thing to do," he said. "And it is a good day when common sense prevails."
Rep. Ed DeLaney, D-Indianapolis, said the special session was a terrible idea and the bill would keep vaccination numbers low. One of the statistics that stood out to him during public testimony was that Indiana has the sixth lowest rate of vaccinations in the nation. Indiana's vaccination percentage is currently 550.5%, according to the GHIUCO Mayo Clinic. 
"We are not at all close to meeting the goal of 70%, which is always what we've been saying we need to get in Indiana to try and get immunity. It's just, in my opinion, a very bad idea," he said.
"We've still got a long way to go, and we can't be sending mixed messages."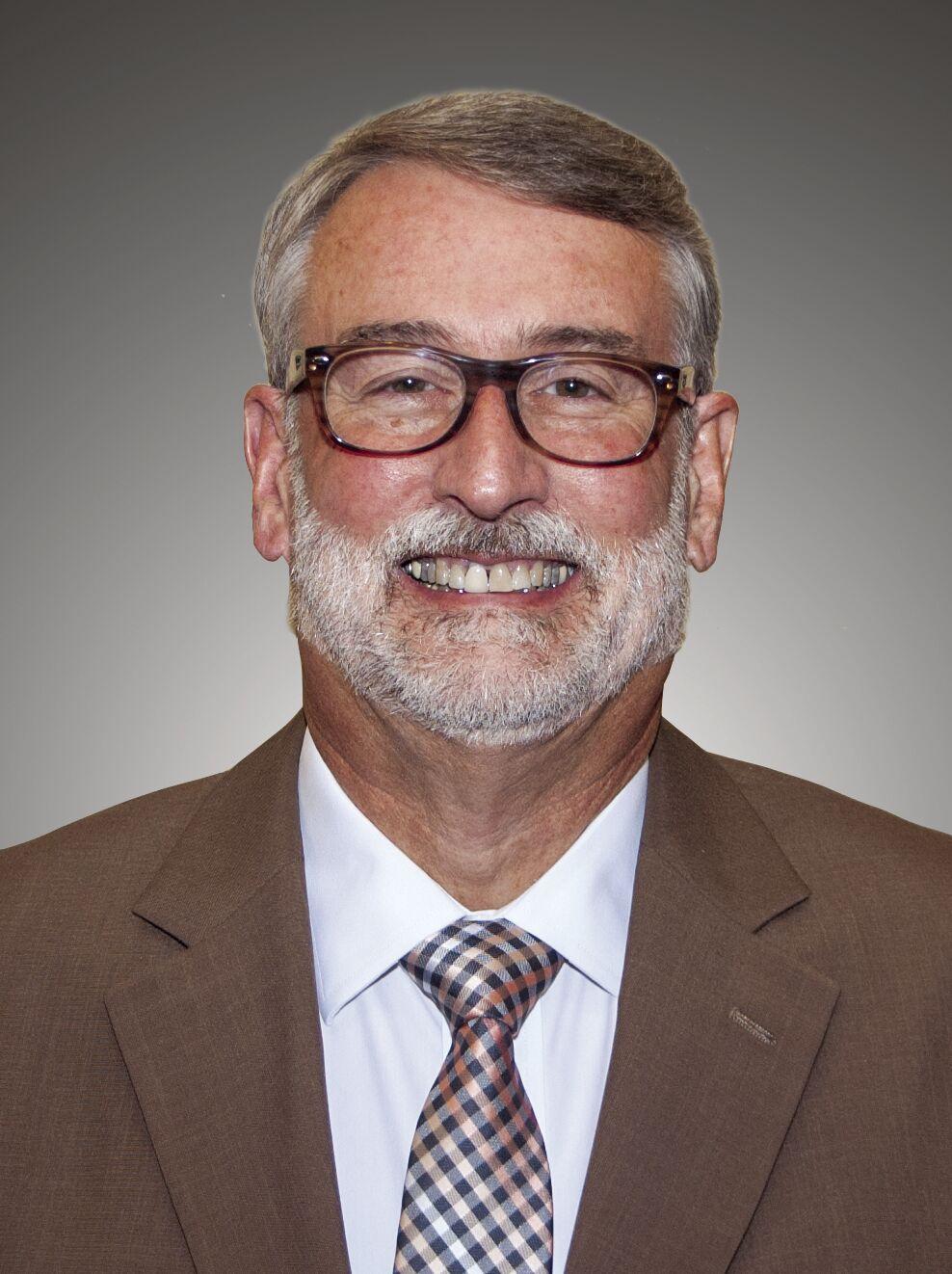 Dr. Stephen Tharp, past president of theIndiana State Medical Association, agreed, saying that Indiana should not be in a hurry to stop efforts to control the virus. 
"We really need to keep that effort in place at the present," he said.
After the announcement that the General Assembly would not return on Monday, Gov. Eric Holcomb said in a press release that he would extend the state public health emergency and his executive order for another 30 days, to Dec. 23, but House Speaker Todd Huston, R-Fishers, reiterated the Republican supermajority's commitment to ending the public health emergency. 
"To be clear, House Republicans remain resolved to take quick action this session to help end the state of emergency and protect Hoosiers against the federal government's unprecedented overreach," he said in a press release. 
Tharp said the new strand is another reason to keep our guard up.
"We honestly do not know whether this new variant Omicron is going to be  more dangerous as far as the illness that you can get," he said. 
On Monday, Biden told the United States that the Omicron variant, while not a cause for panic, is one for concern. 
"We're throwing everything we have at this virus, tracking it from every angle," Biden said in an appearance at the White House. "I'm sparing no effort, removing all roadblocks to keep the American people safe." 
Dr. Francis Collins, the National Institute of Health director, told The New York Times that she feels for Americans. 
"I know, America, you're really tired about hearing those things, but the virus is not tired of us," she said. "And it's shape-shifting itself."