INDIANAPOLIS—Wednesday afternoon, legislators on the Interim Study Committee on Roads and Transportation proposed resolutions to memorialize police officers Noah Shahnavaz, Don Mills and Seara Burton.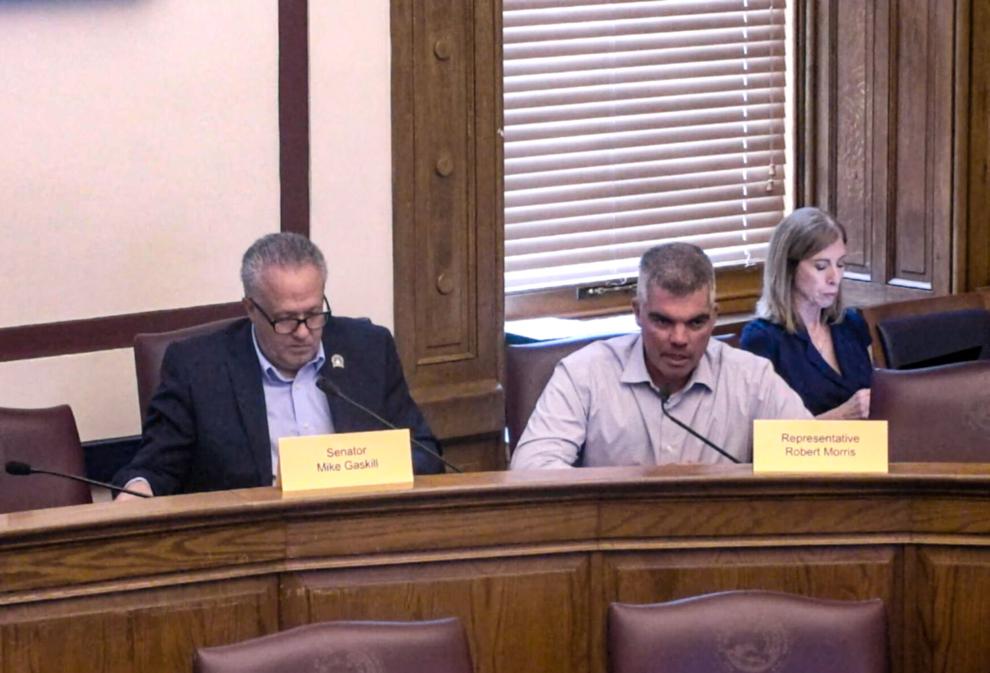 Sen. Mike Gaskill, R-Pendleton, presented a resolution to rename a portion of state Route 37 in Elwood after Shahnavaz. 
Shahnavaz, an officer of the Elwood Police Department, was shot and killed during an early morning traffic stop near the intersection of Madison Avenue and Route 37 in late July. He was a U.S. Army veteran who had only served with the police department for 11 months. 
Gaskill cited a letter from the mayor of Elwood, who also spoke with the police chief, the Elwood City Council and Shahnavez's family. 
"Officer Shahnavaz was a young man, but he accomplished a lifetime in a very short period of time … It's a tragedy that we can't erase. It was a senseless tragedy, and at this point the only thing we can do is make sure that we remember him," Gaskill said.
Rep. Mike Karickhoff, R-Kokomo, proposed the idea of renaming a bridge in honor of retired Kokomo police officer Mills, who died in February. The bridge, Karickhoff said, is just north of Burlington and within sight of Mills' boyhood home. 
Karcihoff spoke of Mills' service in the Vietnam War as a decorated helicopter pilot, who returned home to continue to serve his community as a police officer. 
"I did not know Don Mills, but I knew of Don Mills, and I've heard nothing but good from those that knew him," said Karcihoff.
Rep. Shane Lindauer, R-Jasper, introduced a bridge renaming resolution on behalf of representatives Barrett and Raatz, who could not be in attendance. The bridge is part of state Highway 27 over a portion of Interstate 70 in Wayne County, which would be the newly named Officer Seara Burton Memorial Bridge. 
Burton passed after receiving a gunshot wound while assisting at a traffic stop in August. She spent six weeks battling for her life. She served on the Richmond police force as a canine officer, a lifelong dream of hers. 
"We would ask that, in consideration of someone's service to their community and paying the ultimate sacrifice, that we would rename state Highway 27 bridge over Interstate 70 after officer Seara Burton," Lindauer said.
Sen. Michael Crider, R-Greenfield, the vice chair for the committee, said he wanted to personally thank the Indiana Department of Transportation for its work on the renaming program because he knows how much it means to families grieving. 
"The recognition really causes individuals to go back and see who that person was when they pass that road sign," Crider said. "And so these are very meaningful and they do require work … [INDOT] has always worked alongside us and given us recommendations, so I want them to know I appreciate that."
The resolutions introduced Wednesday will not receive votes until a later date during the next regular session.