Indiana's recent redistricting process is a major reason Common Cause is calling for the Freedom to Vote Act to be passed.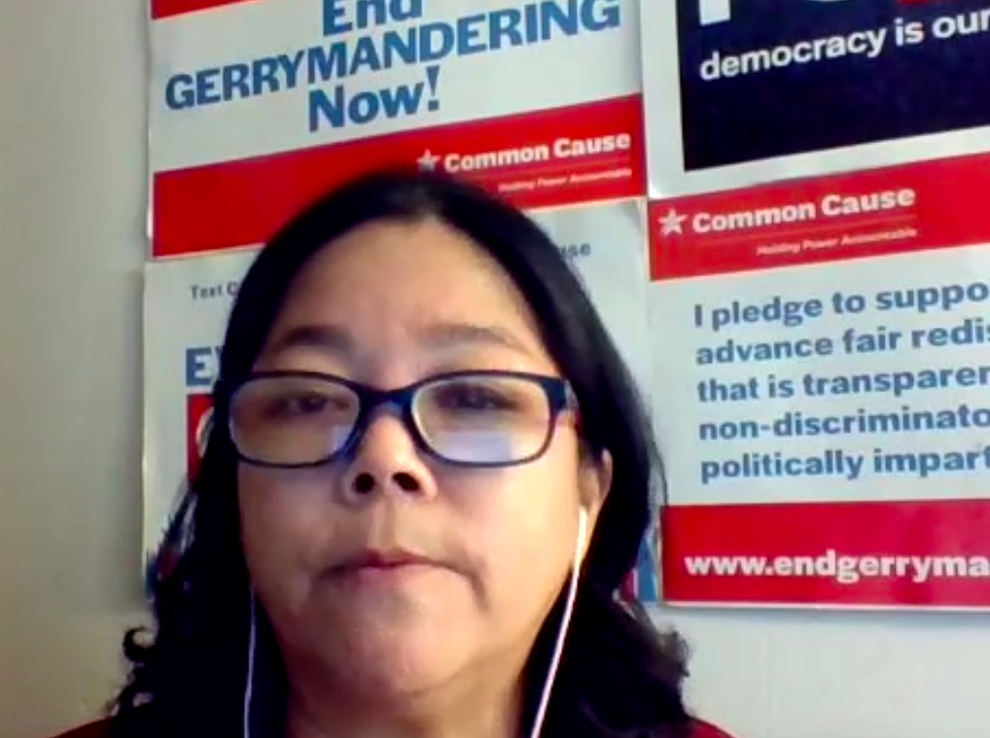 The Freedom to Vote Act, introduced by U.S. Senate Democrats in September in response to a flurry of restrictive bills at the state level, purports to expand Americans' access to voting, block partisan and racial gerrymandering, make democracy more transparent, and break the grip of big money in politics. 
Julia Vaughn, executive director of Common Cause Indiana, said in a press conference on Wednesday that Hoosiers really need the protections provided in the Freedom to Vote Act. She said if Indiana is ever going to have an open and transparent redistricting process that benefits communities, change is necessary. 
"It's like the wild, wild west out here," she said. "Current federal and state statutes don't stop our lawmakers from drawing gerrymandered districts that put partisan interest ahead of public interest."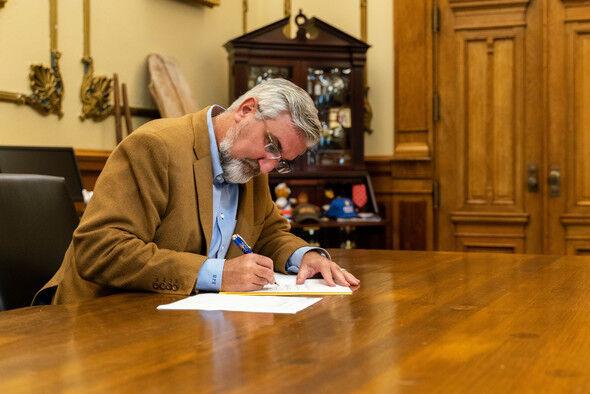 Earlier this week, Gov. Eric Holcomb signed House Bill 1581, which confirmed new state legislative and congressional redistricting maps for Indiana for the next 10 years. These maps were supported by the supermajority Republicans and heavily opposed by Democrats. 
"I want to thank both the House and Senate for faithfully following through in an orderly and transparent way," Holcomb said in a press release.
Vaughn rejects the idea that the process was transparent. 
"We've been told repeatedly by lawmakers that all federal and state laws were followed, which is really not a consolation since the only legal requirements here are equal population, respect for the Voting Rights Act and contiguity," she said. 
Indiana Common Cause created a parallel redistricting process and named it the Indiana Citizens Redistricting Commission. It was modeled to show the public what a fair redistricting process could look like, led by a multi-partisan group that had no direct interest in the outcome of redistricting.
Citizens were even given the chance to draw their own maps, which 66 of them took advantage of, and the winning map was presented to legislators. 
Vaughn does not feel legislators put in the same work. 
"It was conducted largely behind closed doors, with little information provided to the public about exactly who was involved and what information was used, she said." 
Kathy Fang, national redistricting director of Common Cause, said that the U.S. Congress needs to make clear that drawing lines to create a racial or partisan advantage has to be made illegal across the country. 
"There is a desperate need in both blue states, red states and even purple states for national standards that we can all use to have a fair, nonpartisan redistricting process," she said. 
Representatives from Colorado, Illinois and North Carolina also spoke in favor of the Freedom to Vote Act at the press conference.  
In Colorado, for the first time ever, the legislature is using an independent redistricting committee. Jennifer Parenti, lead redistricting organizer for Colorado Common Cause, said that even in a state like Colorado that cares deeply about free and fair elections, there are still inequities in the process. The Freedom to Vote Act could help fight these.  
"The Freedom to Vote Act extends the ability to draw district lines that place the shared interests of diverse coalitions ahead of partisan interests not just to Coloradans but all voters," she said.