INDIANAPOLIS—After last week's news of Afghan refugees coming to Camp Atterbury, many residents of Indiana have expressed interest in giving donations to the refugees and military workers. 
On Sept. 1, Gov. Eric Holcomb held a press conference with Brig. Gen. R. Dale Lyles of the Indiana National Guard. During this conference, they shared a phone number to call for people interested in donating—but this number is no longer the best way to go about it.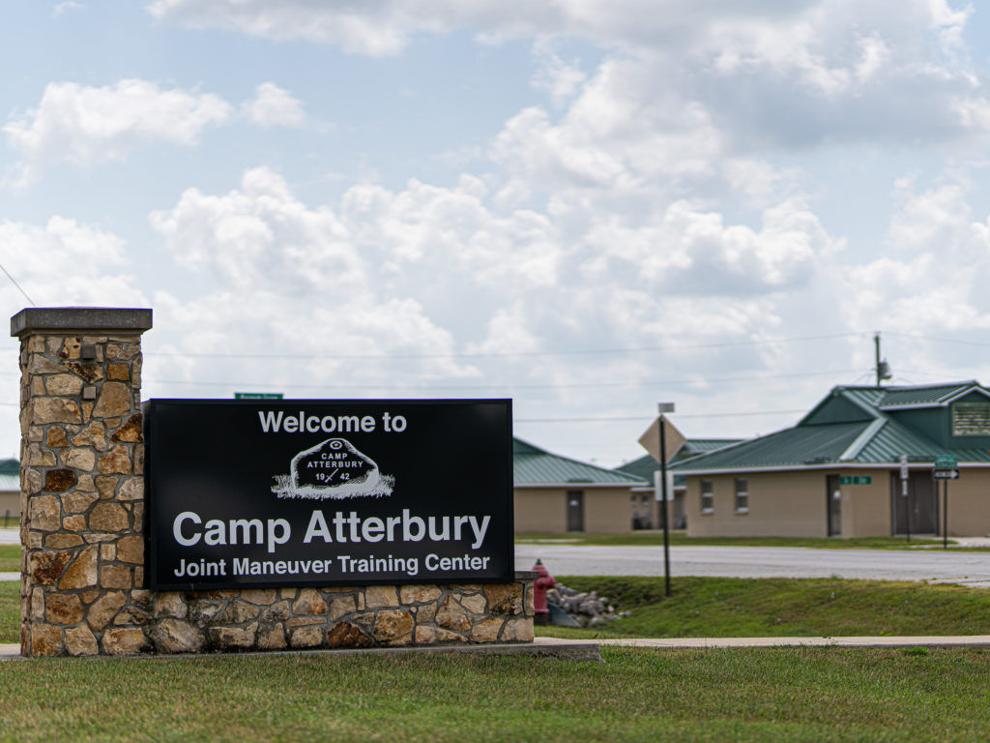 The American Red Cross and Team Rubicon, a nonprofit involved in emergency response, have taken over and now facilitate all donations to Camp Atterbury, according to Master Sergeant Jeff Lowry of the Indiana National Guard. "We set up a phone number until we could announce the two organizations," he said.
According to the American Red Cross website, it has 300 volunteers helping the Afghans and U.S. citizens who evacuated Afghanistan. It is currently caring for refugees on eight different military bases, as requested by the Department of Defense.
The American Red Cross has been working to make sure the refugees have certain basic items, such as food, water, blankets, toiletries, feminine hygiene products and baby care items. As of Sept. 3, it had provided nearly 100,000 comfort kits and towels; some 33,000 blankets; more than 24,000 personal protection items such as hand sanitizer, masks, gloves and thermometers; and 83,000 personal items, including baby bottles, portable cribs and stuffed animals. 
While there are organizations accepting donations, such as Exodus Refugee Immigration and Team Rubicon, the Red Cross released a statement saying, "While we appreciate the generosity of the American people to offer clothing and other items to Afghan refugees who have recently arrived, the American Red Cross does not have the ability to process or distribute donated items in this way."
As an alternative, the organization does offer a few ways to help during "Operation Allies Welcome":
In a media release, the Red Cross mentioned having only eight volunteers in its Indiana region. These volunteers are busy "welcoming the Afghan refugees to Indiana," said Dr. Allison Barber, one of those Camp Atterbury volunteers, in a tweet. 
Team Rubicon is a national disaster response nonprofit that works with veterans and first responders to help communities impacted by natural disasters and humanitarian crises. It is working to give newly purchased donations to the refugees at multiple military camps across the U.S. 
Here is a list of the items the group is currently looking for. Once you are ready to donate, use this form to let Team Rubicon know what resources you are able to give. 
Exodus Refugee Immigration, an organization that helps assess and tackle the needs of refugees in Indiana, is also accepting donations. Here you can find a list of all items it is accepting. Most of these items will be used during the housing and placement process after Afghans finish their time at Camp Atterbury. 
Exodus is also accepting monetary donations. If interested in donating online, follow this link, or send a check to: Exodus Refugee Immigration, 2457 E. Washington St., Suite A,  Indianapolis, IN 46201. 
Exodus offers a variety of programs for refugees to use once they reach the U.S. "The first 90 days after refugees' arrival are critical to the resettlement process and provide the foundation for the services that follow," the organization said on its resettlement website. It is currently working to set up apartments and rental houses for this higher-than-normal volume of refugees. 
One of the organization's programs offers English language and cultural orientation classes. Heba, a Somalian woman whose family fled to the U.S due to worries of being sent back to their home country, Kuwait, said, "I was very nervous when starting school, but Exodus made all my worries go away. They taught us how to do everything." Heba now works as a respiratory therapist helping patients impacted by COVID-19 due to classes Exodus helped her enroll in through Ivy Tech. 
Heba said on Exodus' refugee story page that she wants people to know refugees have hopes and dreams too. 
"People dream to come here and completely change their future. In Kuwait, we also had education and employment opportunities, but the United States has given us freedom in citizenship."
Exodus is also asking for volunteers. On its website, it lists each position and grades them from highest to lowest need. Due to the sudden influx of Afghan refugees, Exodus is also asking for people to do one-time volunteering by helping to set up apartments and rental houses. For more information on volunteering with Exodus, go here. 
Ashlyn Myers is a reporter for TheStatehouseFile.com, a news website powered by Franklin College journalism students.