INDIANAPOLIS—On Tuesday, Gov. Eric Holcomb vetoed Senate Bill 5, which would add more steps and regulations before health departments could implement their own health mandates. This makes the third vetoed bill from the 2021 legislative session, alongside House Bill 1123 and SB 303.
However, legislators are set to reconvene Monday to make technical corrections to multiple new laws, allowing for an opportunity to override the veto on SB 5 as well as SB 303, regarding a new gasoline label for 15% ethanol and rules for underground storage tanks. 
SB 5, authored by Sen. Chris Garten, R-Charlestown, would limit health departments in making decisions regarding health mandates, requiring them to ask for approval from a county council or other elected officials.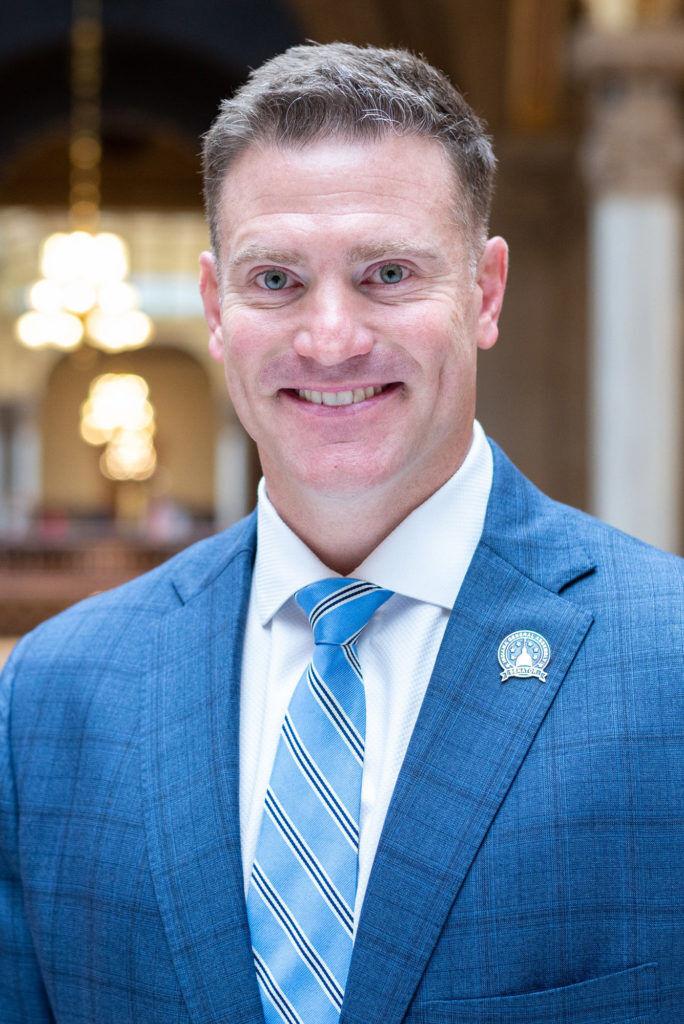 Gov. Eric Holcomb is worried that Indiana's ability to react to future pandemics will be affected if the state restricts local health departments in their decision making.
"One reason Indiana has weathered the storm so well is due to coordination with local health experts and the flexibility in law to be fast, nimble and targeted,'' Holcomb said in his letter.
The House passed the bill by a 65-28 vote on April 6, while the Senate approved it with a 40-8 vote on Feb. 8. 
According to Garten's statement, SB 5 was a step to ensure that local government participates in the decisions made during health emergencies. Local government officials, such as a mayor, would need to oversee and approve a petition to enforce more restrictive mandates before the health department imposed them. 
In his statement, Garten said he will discuss next steps with other legislators, whether that is accepting the veto or attempting to override it. 
"When unelected officials are empowered to such a level as to limit religious liberty, shutter houses of worship, choose which businesses may operate and which must close, and impose fines on Hoosiers for living as free men and women, there must be a structural check and balance in place," he said in the statement. 
At the moment, there's no answer as to whether the Senate will act upon the override. 
Co-sponsor of the bill Rep. Ed Clere, R-New Albany, expressed his disappointment in the decision by Holcomb to veto SB 5. 
"Those discussions are ongoing, and leadership is trying to get a sense of where members are on a potential veto override," Clere said. 
Clere said the governor's letter about the reason he vetoed SB 5 reflects a misunderstanding of the language of the bill and about what the bill does and doesn't do. 
SB 5 will be addressed on Monday as lawmakers return to the Statehouse. 
Carolina Puga Mendoza is a reporter for TheStatehouseFile.com, a news website powered by Franklin College journalism students.