INDIANAPOLIS—While public focus is on Indiana's response to the current increase in COVID-19 cases, government officials are focused on improving the state's overall health. 
At a press conference Wednesday, Gov. Eric Holcomb announced the creation of the Governor's Public Health Commission, an attempt to address the problems of the state's health system.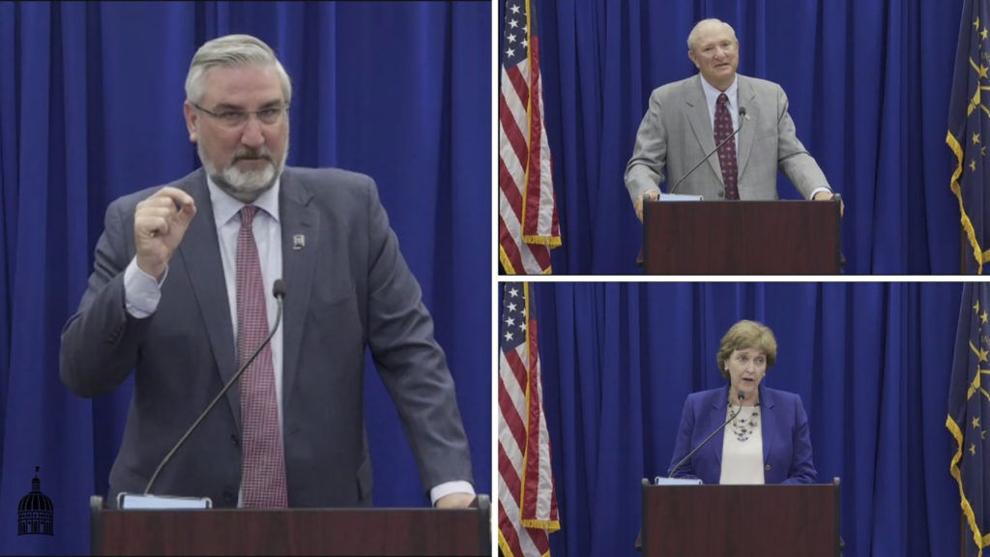 The group will be co-chaired by Indiana's former health commissioner Dr. Judy Monroe and former Republican Sen. Luke Kenley. The 15-member commission, still unknown as to its participants, will be established to examine and better Indiana's healthcare structures. 
"In terms of how we operate, how we fund, how we structure, [it's] critically important to the outcome," Holcomb said. "I know it's not going to be easy. I know it's not, can't be done in a vacuum."
As a result of the COVID-19 pandemic, a main task will be to prepare a response for future health emergencies, but the commission will look beyond COVID-19 to other systemic challenges. 
Holcomb said Indiana has high rankings in infant mortality, obesity and smoking, among other issues. Dr. Kristina Box, state health commissioner and also a member of the commission, agreed, saying that the problem lies with the behavior and environment of the public, meaning that issues such as lack of secure housing, work and education affect the quality of a person's health. 
All IN for Health, an organization promoting health resources, says Indiana ranks as one of the lowest states when it comes to health due to smoking, air pollution, diabetes and more, disproportionately affecting minorities and lower-income groups.
The commission will be in charge of analyzing the current health system and coming up with solutions to improve it. Box said it will make sure local health departments have what they need, such as increasing staffing and addressing funding issues. 
"The best way to improve Hoosiers' health and reduce those disparities is to focus on those behaviors and those circumstances that can prevent issues before they require medical care, and that is truly the heart of public health," Box said. 
For now, the commission and its task forces will focus on gathering information and meeting once a month to discuss the findings. Each summer, it will analyze the overall data until the budget year of 2023, when funding can be distributed. 
"We're not sitting around here brainstorming, looking for who to assign a failed responsibility to, I'll take that, but what we're doing is trying to solve very localized and state structural issues that have been exposed, for sure, during a global pandemic," Holcomb said.  
Holcomb addressed the ongoing pandemic; the state's current rate of fully vaccinated individuals is less than 45%. 
"It's not just what we can do, it's what you can do to solve the problem," Holcomb said. "We need you to do the right thing, and that's get vaccinated, and that will keep our kids in school, that will keep our businesses open and ... we'll continue as a state to knock the cover off the ball economically as well." 
On the governor's Facebook page, where he posted a video of the press conference, reaction varied. Some commenters were hoping for clarity about possible future mask mandates while others said they were against vaccinating kids or themselves, and still others debated conditions in state schools.
As students return to school, masks are recommended but not enforced in many districts, having some parents worrying over the safety of their kids. 
At the press conference, Holcomb spoke about the "social media myth spreaders" and how he can't do much but continue to encourage people to get vaccinated. He said the goal is for people to trust local health officials and the data. 
"We believe that [the commission] will be able to identify ways to better support public health, reduce health disparities and ensure that where you live will not be a determining factor with regards to your access to the public health services you can receive," Box said. "We don't plan to waste any time moving forward."
Carolina Puga Mendoza is a reporter for TheStatehouseFile.com, a news website powered by Franklin College journalism students.