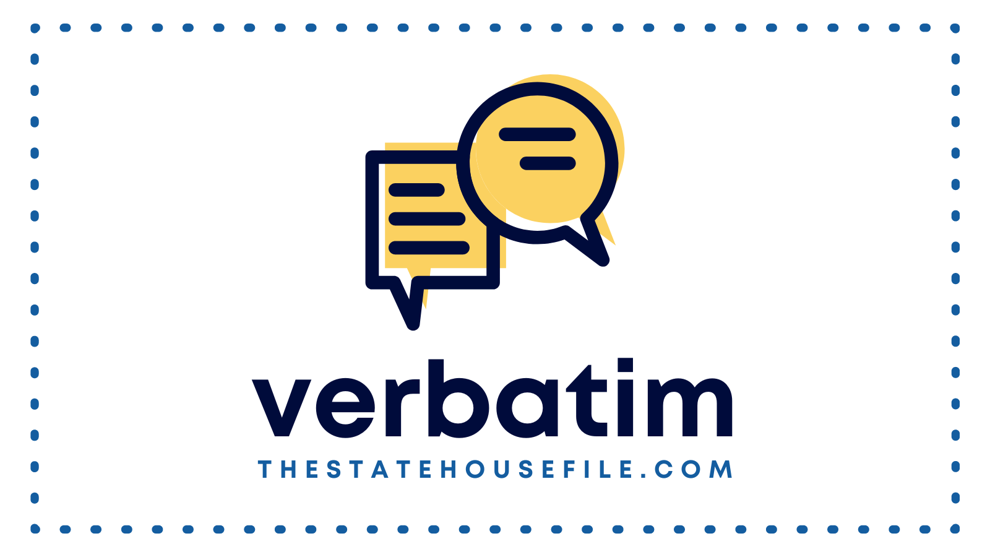 Indiana Department of Child Services Director Eric Miller joined One Simple Wish to grant the wishes of four local foster children this week in celebration of Foster Care Month. One Simple Wish, a nonprofit organization, works with child-welfare agencies nationwide to grant wishes for children in foster care.
Miller: "We know that being in foster care can be difficult for children, and anything we can do to lift them up is important. It's an honor to work with partners like One Simple Wish to do something meaningful for these kids and give them something to be excited about." 
U.S. Rep. André Carson, D-Indiana, has reintroduced the Justice for Shireen Act and joined activists, members of Congress and the family of American journalist Shireen Abu Akleh to mark one year since her death. Abu Akleh was killed on May 11, 2022, while reporting on a military raid taking place in Jenin. Later that month, Carson led a letter, signed by 58 members of Congress, to the FBI and State Department calling for an independent and open investigation. A later investigation by the Israeli government confirmed that an Israeli soldier shot Abu Akleh.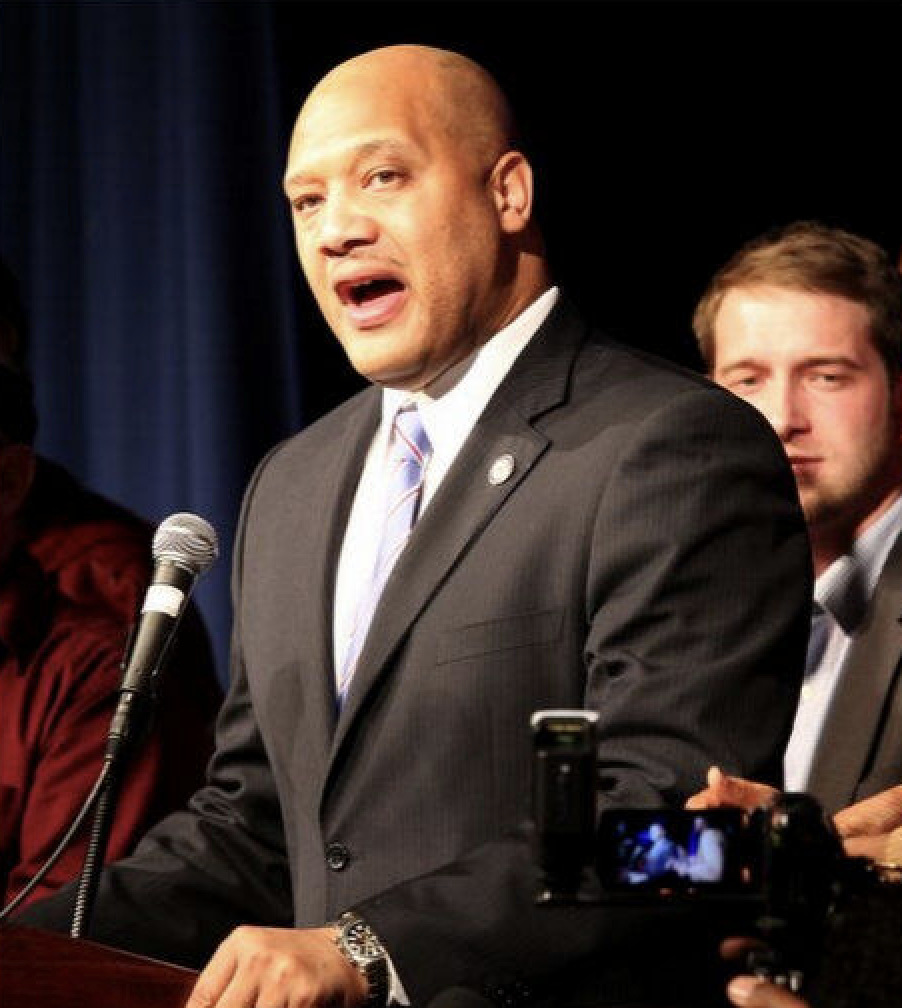 Carson: "One year ago, Shireen Abu Akleh was killed performing one of the core tenets of our democracy: a free, independent press. Today, her friends, family, and colleagues are still searching for answers. That's why I reintroduced the Justice for Shireen Act to require a report on Shireen's death to Congress and whether any U.S. funds or weapons were used in her killing. It is imperative that Congress be given the information it needs to conduct the necessary oversight. We must ensure no taxpayer dollars contribute to human rights violations or anyone's death—most especially an American abroad. 
"It's also why I will be reintroducing the Justice for Journalists Act, which would mandate an investigation into all non-natural death of U.S. journalists working abroad. No American journalist should ever fear retaliation, imprisonment, or death for simply doing their jobs. As we acknowledge this somber occasion, I renew my calls to action. To my colleagues in Congress, we must pass the Justice for Shireen Act and the Justice for Journalists Act to protect journalism at home and abroad. Together, we can honor Shireen's life and legacy, and preserve this freedom of the press for generations to come."
U.S. Rep. Larry Bucshon, M.D., R-Indiana, and others recently introduced the REAL ID Eligibility (RIDE) for Ukraine Act to grant REAL ID-eligibility to Ukrainian refugees. Currently, Ukrainians fleeing the Russian invasion are ineligible for REAL ID-compliant documents, including driver's licenses and state IDs, in 31 states, including Indiana.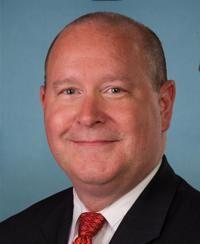 Bucshon: "Since the Russian invasion of Ukraine began over one year ago, more than 271,000 Ukrainians have been granted asylum in the United States. With many of these individuals now calling Indiana home, it is critical that we pass the RIDE for Ukraine Act to ensure these individuals do not face arbitrary governmental barriers to obtaining jobs so that they can contribute to the Hoosier State." 
This week, U.S. Sens. Todd Young, R-Indiana, and Maria Cantwell, D-Washington, introduced bipartisan legislation to help build nearly two million new affordable homes over the next decade. The Affordable Housing Credit Improvement Act would support the financing of more affordable housing by expanding and strengthening the Low-Income Housing Tax Credit.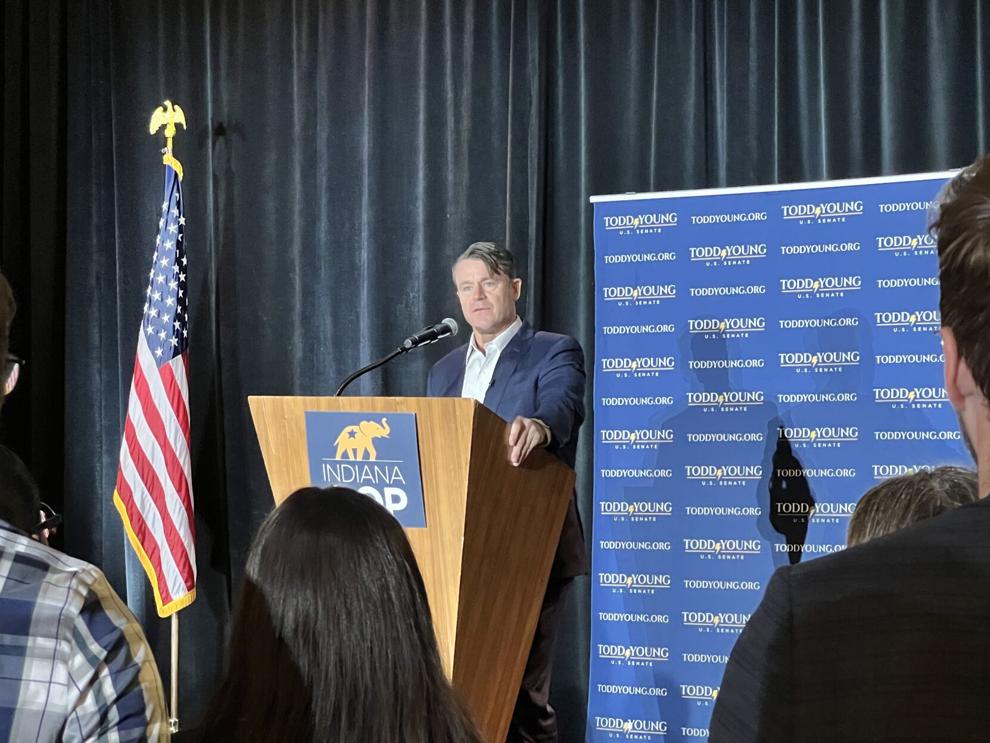 Young: "In Indiana and across the nation, affordable housing is needed now more than ever. The Affordable Housing Credit Improvement Act will leverage private sector investment to increase the stock of affordable housing for families in both urban and rural communities. Our bipartisan bill tackles the housing affordability crisis head on to help Hoosier families and strengthen our communities."
Attorney General Todd Rokita has asked Hoosiers to stay alert for signs of human trafficking in communities across Indiana and to report any suspicious activities to authorities. Large events bringing throngs of spectators are known to create increased demand for trafficked individuals providing manual labor, sex for hire and other services. This month, Indianapolis hosts the Indy 500 and the National Gymnastics Association Midwest Region Championships. Some signs of human trafficking include the person being prohibited from talking alone with strangers, giving answers tht appear to be scripted, not having access to their identity documents because they're held by an employer, and showing signs of physical abuse. If you have suspicions that someone is being trafficked, you should immediately call local law enforcement. You may also call the National Human Trafficking Hotline at 1-888-373-7888.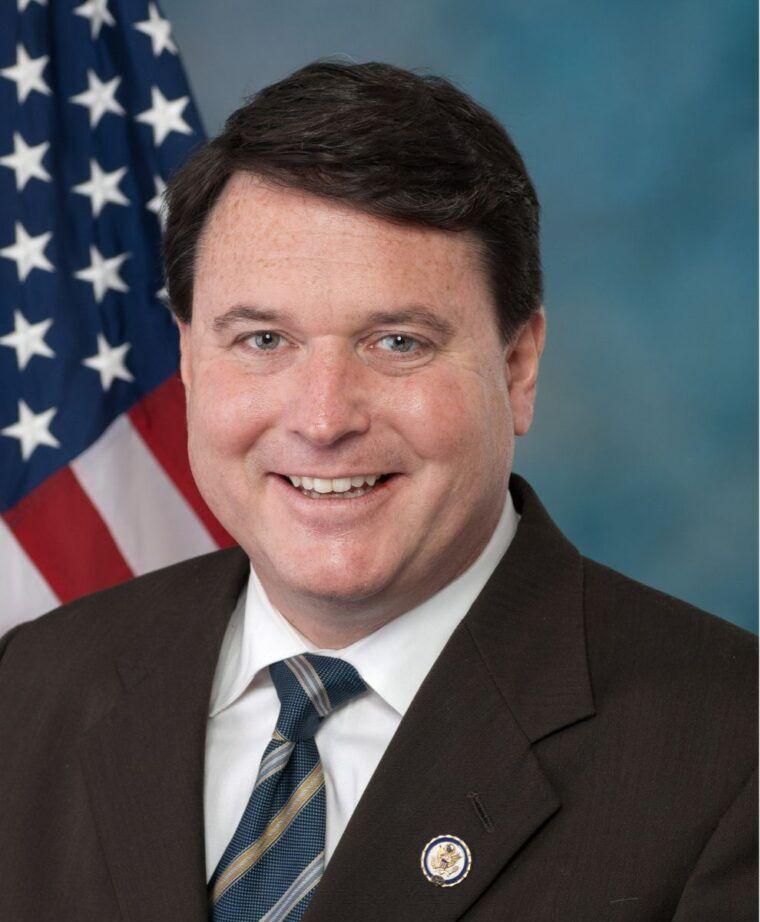 Rokita: "Human trafficking is a modern form of slavery. We need the eyes and ears of people everywhere to help us root out this evil enterprise, rescue victims and put away perpetrators."
Gov. Eric Holcomb recently signed House Enrolled Act 1087, a bill authored by state Rep. Justin Moed, D-Indianapolis, to curb the prison-to-homelessness pipeline in Marion County into law.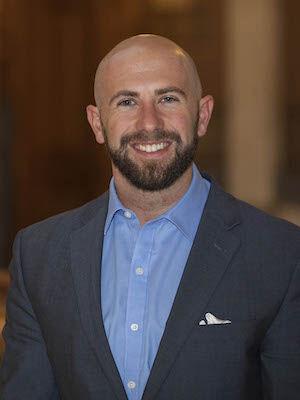 Moed: "Over the past several years, I've collaborated with other legislators to develop and pass a bipartisan Low-Barrier Shelter Taskforce report that called for several policy interventions to improve conditions for our unhoused neighbors. Halting the practice of bringing released offenders to Indianapolis who are not from the city without a plan for their reentry was one such policy recommendation, and I'm glad that we were able to get House Enrolled Act 1087 across the finish line this legislative session to do just that.
"This policy change does not come without new supports for unhoused city residents, however. This year's state biennial budget includes $20 million in direct funding for low-barrier shelter construction as well as grant opportunities. The DOC policy change in combination with capital project funding is a huge step forward in addressing the recommendations of this report and making sure that we are giving unhoused Hoosiers the best possible opportunity to seek shelter here in Indianapolis. We're not done, though. Next session, I will continue working to implement the recommendations of this report."
The Indianapolis Cultural Trail: A Legacy of Gene and Marilyn Glick is embarking on a $21.2 million expansion to the west side of the White River downtown through a partnership between the City of Indianapolis and the Indiana Economic Development Corporation. The new segment—dubbed the White River Expansion—will link downtown's Wholesale District to near west side neighborhoods by adding one mile along South Street, Kentucky Avenue, Henry Street and a Henry Street bridge, which Indianapolis will build south of Washington Street in 2024. 
Secretary of Commerce Brad Chambers: "As a state, we are focused on improving the quality of place of our communities and the quality of life for current and future generations. The expansion of the Indianapolis Cultural Trail to the west side of the White River will further expand the walkability of our Capital City and connect downtown Indianapolis to Elanco's new headquarters and the surrounding development that will bring exciting new opportunities for entrepreneurs, innovators, talent and community members for years to come." 
Leaders from the Indiana Department of Health and Indiana Family and Social Services Administration recently celebrated the completion of the rollout of My Healthy Baby, the state's obstetrical navigator program that is designed to improve health outcomes for both mother and baby. Launched in January 2020, My Healthy Baby connects pregnant women who are enrolled in Medicaid with free home visiting services and support in their communities during their pregnancy and throughout their baby's first year of life. Since its inception, the program has referred more than 12,000 women to local support. The program is an initiative of Gov. Eric J. Holcomb.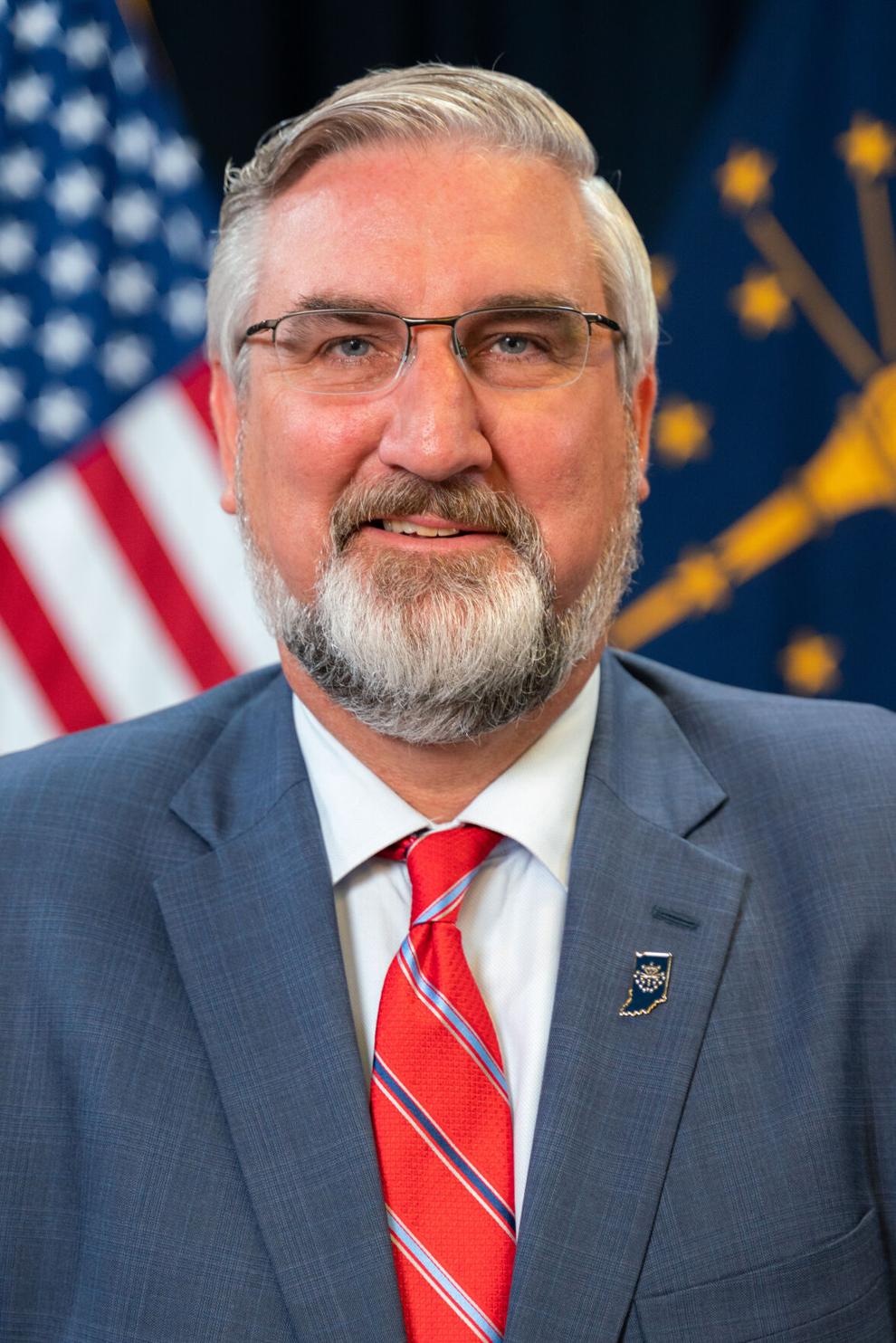 Holcomb: "We remain committed to ensuring that every mother and every baby has the opportunity to achieve their best health outcome, and I'm so proud of the work our teams have done to bring this to every county across the state. Thanks to our partners in every corner of the state, we are meeting Hoosiers where they are and helping our youngest residents celebrate the first of many birthdays."
State Health Commissioner Kris Box, M.D.: "Improving the health of women and children takes a village, and My Healthy Baby allows us to leverage partnerships at the state and local levels to achieve those goals. Bringing this program to our 92nd county is a proud moment for Indiana because it means we are meeting pregnant women where they live, with the resources they need to have healthier pregnancies and support them through that critical first year of their baby's life. I am incredibly grateful to our legislators for funding this program and to all the home visiting providers across the state who make a difference for the women who participate."