INDIANAPOLIS – Spending 20 minutes or more with nature a day can help relieve stress, according to Harvard Health. Cornell found that if college students spend a minimum of 10 minutes in a nature setting, their stress levels decrease within minutes. 
So it seems appropriate that Hoosier teachers are being thanked for all their hard, stressful work during the pandemic with some free time outside.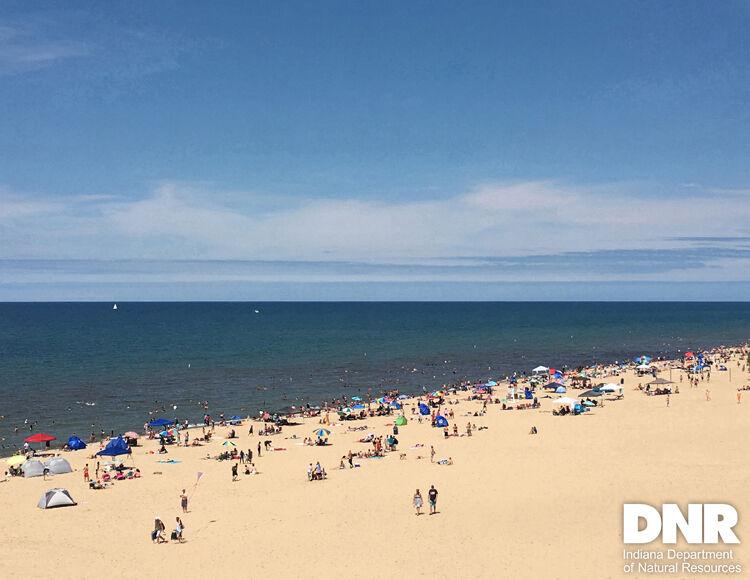 On Sept. 12, the College Football Playoff Foundation has provided free entry for Indiana teachers to any Indiana state forest, park or reservoir. The one-time free admission is in partnership with the Indiana Department of Education (IDOE), Indiana Department of Natural Resources (DNR), the 2022 CFP Indianapolis Host Committee and the CFP Foundation. Teachers can be admitted into any DNR property on Sept. 12 when they present their school ID. 
 "While the DNR protects, enhances and preserves Indiana's natural, cultural and recreational resources, it is Indiana's teachers who strengthen and grow our most important resource," said Indiana DNR Director Dan Bortner in a statement. " It is an honor to host them and celebrate their efforts."
On top of free entry, there will be special recognition events for teachers in five state parks: Salamonie Lake (Huntington County), Indiana Dunes State Park (Porter County), Fort Harrison State Park (Marion County), Brown County State Park (Brown County) and Patoka Lake (Dubois County). These events will have food, music, activities and resources for teachers and their families. Event times have not yet been announced. 
"Indiana's educators are continuing the incredibly important work of keeping our students safely learning through challenging times," said Dr. Katie Jenner, Indiana secretary of education, in a statement. "Our educators' work makes a major difference—for our students and for our state—and I'm ecstatic that, in turn, we can come together as one state to celebrate how great teachers change lives."
COVID-19 continues to pose many challenges for the state's educators, not least of which is the illness itself. Last week, there were 172 new cases of COVID-19 among Hoosier teachers, making for 6,598 positive cases since the pandemic began.
The CFP, IDOE and the Indianapolis Host Committee are planning more statewide events for educators in September, including:
•          Extra Yard for Teachers Week. Throughout this annual week-long celebration from Sept. 10 to 18, the Indiana college football community hosts giveaways and special events.
•          Who Is Your Indiana Teacher of the Year? As part of Extra Yard for Teachers Week, this social media campaign will encourage Indiana residents to recognize teachers they admire by nominating them with the #INTOY21 social media hashtag as well as by submitting an online form. Nominated teachers will receive prizes and recognition.
•          Tailgate Tour. This fall, the Indianapolis Host Committee will travel to high school football games across the state to cheer on teachers and coaches through the inaugural Indiana Tailgate Tour. The Tailgate Tour began Aug. 20 and will continue through the middle of October. It will include prizes, games and opportunities for communities to recognize teachers.
Claire Castillo is a reporter for TheStatehouseFile.com, a news website powered by Franklin College journalism students.