INDIANAPOLIS—Early Wednesday, Governor Eric Holcomb and Adjutant General R. Dale Lyles held a Statehouse press conference on the plans for the 5,000 Afghan refugees heading for Indiana's Camp Atterbury.
Holcomb applauded the welcoming attitude of Hoosiers, saying, "We're a patriotic state, and we'll prove that in the next few days." Lyles also described Indiana residents as eager to help the refugees and donate items.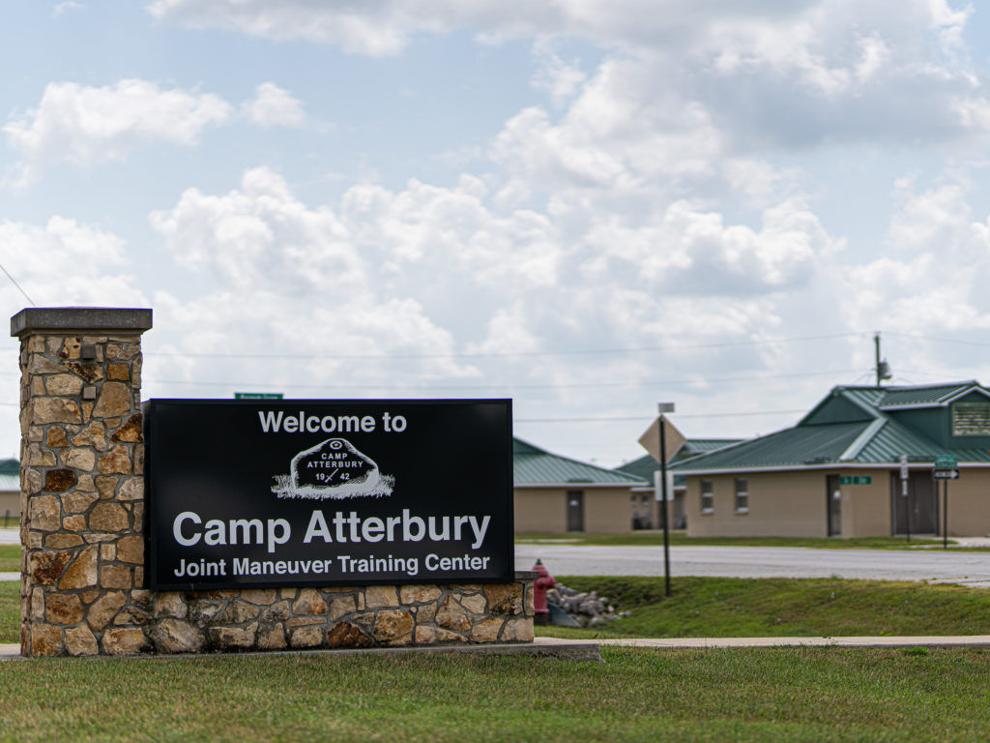 Holcomb and Lyles received a variety of questions during the conference, many touching on concerns of safety for both the refugees and Indiana's citizens. They said every refugee goes through a three-part vetting process. Local law enforcement has been receiving information since the initial news broke. During a 14-day quarantine upon arrival, the refugees will go through significant health screenings and receive necessary vaccines, including for COVID-19.
Other highlights from the hour-long press conference:
Camp Atterbury has the space to hold up to 10,000 people, though half that many refugees are expected. 
Refugees will be living in dorm-style barracks and fed by Camp Atterbury staff.
Fort Hood officers and other military professionals will be coming as additional backup. 
Refugees will potentially start arriving later this week and will come in increments of 1,000.
The operation is federally funded.
Once the refugees are through their screening processes, they will be allowed to leave and begin the steps to create lives in new areas across the country. Many will need help adjusting to living on U.S. soil, and for this, there are a few different non-government organizations to help.
Holcomb stressed the idea of being open minded and supporting the refugees as they come to Indiana. "We need to be there for the folks who have been there for us," he said.
Some of the last questions from reporters at the conference changed the subject to Holcomb's current stance toward a reinstated mask mandate. He simply said, "No." Later asked if a mask mandate was in the works for schools, he said that Indiana's citizens have made it clear that they'd like it to remain a decision for each school corporation. 
Senator Mike Braun weighed in with a media release Tuesday: "It is extremely important that all local units of government and first responders know who [the refugees] are, how many and what part of the vetting process they're in so Hoosiers do not suffer the fallout of President Biden's disastrous withdrawal."
Those interested in helping the Afghan refugees can call the Indiana National Guard at (317) 247-3559.
Ashlyn Myers is a reporter for TheStatehouseFile.com, a news website powered by Franklin College journalism students.