STURGEON BAY, Wis.— Former Franklin College President Thomas Minar refuses to budge on a plea deal and continues his legal battle. 
Minar appeared on Zoom for a status update Monday morning for the first time since June. 
"Matters are not resolved yet," Minar's attorney Brett Reetz said.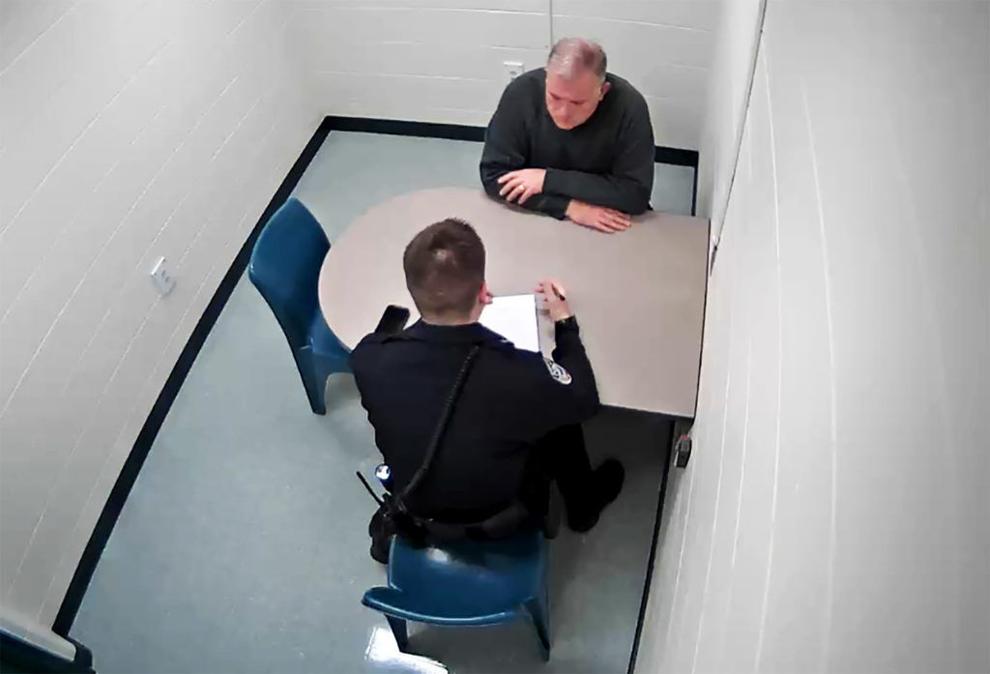 Reetz said he and Minar's two other lawyers are still doing their forensic investigation and are unsure when that will end.
"I'm not going to schedule anything else at this time," said Judge David L. Weber. 
Minar's lawyers said at the last status update that they were going to send Door County District Attorney Colleen Nordin documents on Minar's mental health treatment, a condition of his bond, and forensics, but they have yet to do so. 
"We are still proceeding to trial," Nordin said. "I look forward to it." 
Nordin's original plea deal, the details of which have not been released, is still available until the final pretrial. Pre-trial is where all evidence and motions for testimony are finalized for the trial. 
The final pre-trial will be held at 1:30 p.m. Feb. 25. The jury trial is set for March 23-30. 
In January 2020, Franklin College announced in an email to students and faculty that Minar was fired by the Board of Trustees after his arrest. At the time, Minar was in Wisconsin taking care of his elderly mother, who passed away in December 2020. 
Minar, 58, has been charged with 12 counts of possession of child pornography, using a computer to facilitate a sex crime, and exposing a child to harmful narrations. He was arrested on January 6, 2020, by Sturgeon Bay police, who tracked him to a McDonald's after conducting an undercover investigation on the dating app Grindr. Law enforcement alleges that chat records from Grindr show Minar planned to meet with a 15-year-old child. 
The Sturgeon Bay Police Department obtained a warrant to search Minar's cell phone to see the Grindr chats and say they found child pornography. 
Police dashcam footage shows police arresting Minar at night in a McDonald's parking lot just outside of Sturgeon Bay's downtown area. He was questioned by Officer Brandon Shew, who works for a unit called Internet Crimes Against Children, or ICAC. Police say Shew posed as a 15-year-old, "Tyler," whom Minar spoke to on Grindr. Minar said he intended to meet up with "Tyler" for "friendship" and "mentorship"
Later, separatevideos from the Sturgeon Bay Police Department show Shew interrogating Minar in the Door County Jail for more than an hour. 
"I'm not attracted to children, to be clear," Minar said, explaining he's attracted to younger men and that he may have been with 18-year-olds in the past.
In a similar case that took place in Sturgeon Bay three months after Minar's arrest, a retired educator of Wheaton-Warrenville School District 200, Paul Mckinney, was arrested by the same officer for attempting to meet with a minor while he was in Sturgeon Bay. Mckinney was meeting a 15-year-old at a hotel while in town taking care of his mother. Mckinney pleaded guilty and was sentenced to one year in prison and 20 years on the National Sex Offender Registry. 
Minar was released from custody on a $7,500 bail bond posted by his husband, Frank Becker. He is not allowed to use any social media or have unmonitored interactions with minors while awaiting the results of the case. 
"Although he is presumed innocent until proven guilty, the evidence is strong," Nordin said previously when Minar pleaded not guilty. "I am confident in the case."
Alexa Shrake is a reporter for TheStatehouseFile.com, a news website powered by Franklin College journalism students.