INDIANAPOLIS—Proposed redistricting maps passed through the Indiana House Election and Apportionment Committee  Monday and then the full House Thursday. The Indiana Senate maps were also released to the public this week. 
The Republican supermajority was responsible for creating these maps. There has been friction and push back from Democratic legislators and the public regarding the fairness of the districts created.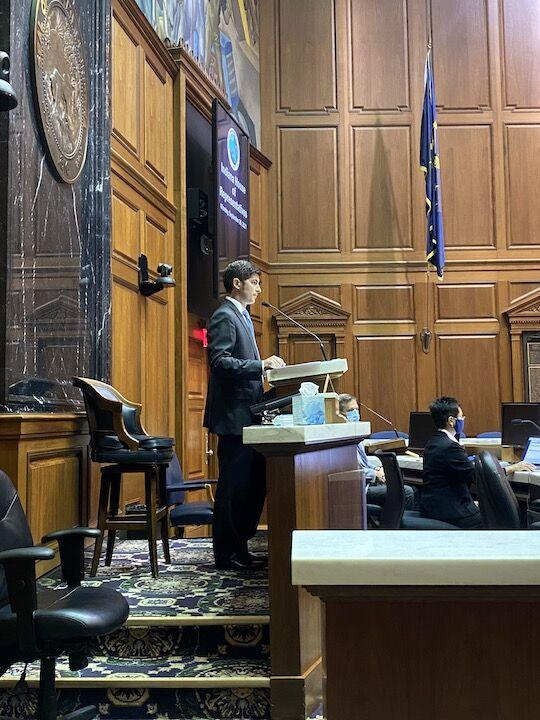 Q: Why are the House maps considered unfair?
A: The most common arguments made against the maps are that there has been a lack of transparency in their creation and that the maps are an effort to silence Hoosier voices who are not Republican. 
Q: Why do people feel there has been no transparency in both sets of maps? 
A: Although public meetings were hosted to discuss the maps, they were scheduled before the maps were released, not giving the public a whole lot to talk about. After the maps were released, the public was only given a few days to analyze them before public testimony. 
Q: How could these maps potentially silence Hoosier voices? 
A: Currently, 29% of Indiana's House seats are filled by Democrats, and 22% of Senate seats are. Yet 42% of Indiana's population identify as part of the Republican Party while 37% identify with the Democratic Party, according to Pew Research Center. State Rep. Matt Pierce, D-Bloomington, said the Democrats are not being fairly represented in the Indiana legislature.
Q: Are there other options for maps? 
A: Yes, there are, for the House maps. The House Democrats released maps to be considered as an option, which they argued would kill the bias of the Republican maps. The Democrats' maps came from a citizen map-drawing contest held by the Indiana Citizens Redistricting Commission, an independent group. In a press conference hosted by Pierce, he said that it is quite possible the Senate Democrats will also offer alternative maps. 
A: The Senate Elections Committee will hear public testimony at the Indiana Statehouse at 9 a.m. Monday. On Oct.1, the Senate will cast its final vote. If it passes, the governor then decides to veto it or sign it into law.
Haley Pritchett is a reporter for TheStatehouseFile.com, a news website powered by Franklin College journalism students.