Jorge Fernandez has been a teacher since 2011. Over the years, he has seen overcrowded classrooms, a lack of support for teachers and unfair wages. 
But when trying to have these issues addressed, he felt that his district's incumbent didn't care. 
"You try to communicate with them and get them to take concern, and they don't," he said.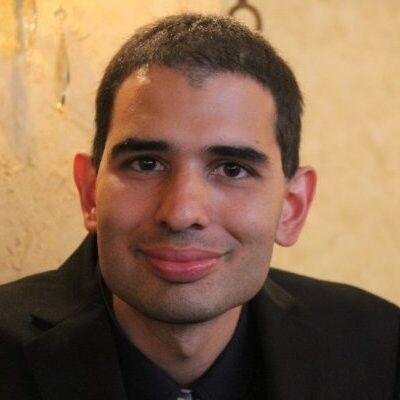 After feeling like he and other educators weren't being heard, Fernandez took matters into his own hands and ran to be a Democratic state representative for the 50th District in 2016.
Though he lost this election, he proceeded to try two more times, in 2018 and 2020.
Most recently, he has become involved with a variety of redistricting-focused organizations, which led him to trying his hand at making maps—and this time, met with some success.
The Indiana Citizens Redistricting Commission (ICRC) held a redistricting map-drawing competition in which any registered Indiana voter could participate. The group's goal was to show that "a politically balanced group of citizens working transparently and in cooperation with citizens can devise districts that will serve the public interest, not the interests of politicians," as said on the ICRC's webpage. 
This competition was in response to the recent unveiling of the Indiana Republicans' redistricting maps. The winners, announced Monday, included Fernandez in first place for the Indiana House of Representatives category. 
Fernandez made sure to have specific goals when drawing his Indiana House map. "I was focused on keeping political subdivisions together," he said, "keeping communities of interest together, trying to keep minorities together and making sure their voices are not diluted." He also said he worked to keep school districts together.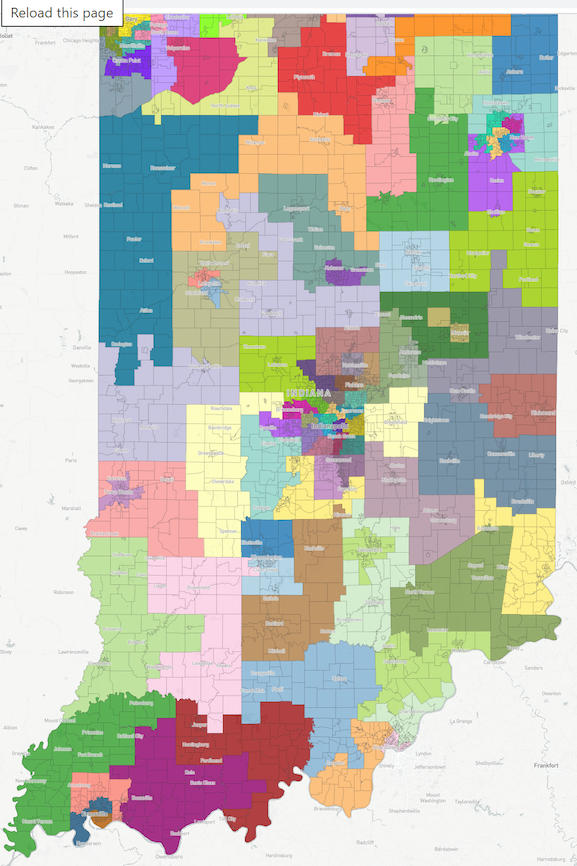 It wasn't an easy task. Fernandez said it was tedious due to all of the improvements he intended to make while also focusing on Indiana's geography. While the ICRC hoped for more competition to be created with the maps, he also wanted to make sure to give minorities voices. Sometimes, in efforts to create political competition, Fernandez believes some voices can be silenced. 
Fernandez's map can be found here.
In Wednesday's session at the Indiana Statehouse, Rep. Matt Pierce, D-Bloomington, used another of the ICRC's citizen-created maps in proposing a motion to amend Republican House Bill 1581. This motion was denied, with the bill's creator, Rep. Greg Steuerwald, R-Avon, saying that Democrats didn't show the ICRC map until that day.
Fernandez and the other participants used DistrictR to create their maps, which is free software that helps people create redistricting maps while also giving key data on political affiliations, school districts, and races in certain areas of various states. 
Julia Vaughn is the executive director of Common Cause Indiana, the organization whose redistricting coalition formed the ICRC. She said the difference between the citizen-drawn maps and the maps drawn by lawmakers comes down to transparency. 
"I think the way the maps differ radically is the process," Vaughn said. "We've demonstrated that people can possibly look at things from a broader context and make a decision." 
As for Fernandez, despite the fact that his map hasn't made significant changes in the redistricting process this year, he isn't giving up. He said he hasn't ruled out running for office again in the future. 
"These maps don't belong to incumbents, and they don't belong to people running for office. They belong to the people of Indiana," Fernandez said. "I'm gonna stay involved civically, and I'll find the place that's best for me to do that while using my talents."
Ashlyn Myers is a reporter for TheStatehouseFile.com, a news website powered by Franklin College journalism students.