INDIANAPOLIS — Republican Todd Rokita got off to a fast start in Indiana's attorney general race and maintained his lead through the evening, winning by more than 20 percentage points against opponent Democrat Jonathan Weinzapfel.
The Associated Press called the election for Rokita with more than 60% of the vote counted. He is a former U.S. congressman and Indiana secretary of state who is originally from Chicago, Ill. He centered his campaign around fighting crime, defending religious liberty and promoting a pro-life agenda, among other issues.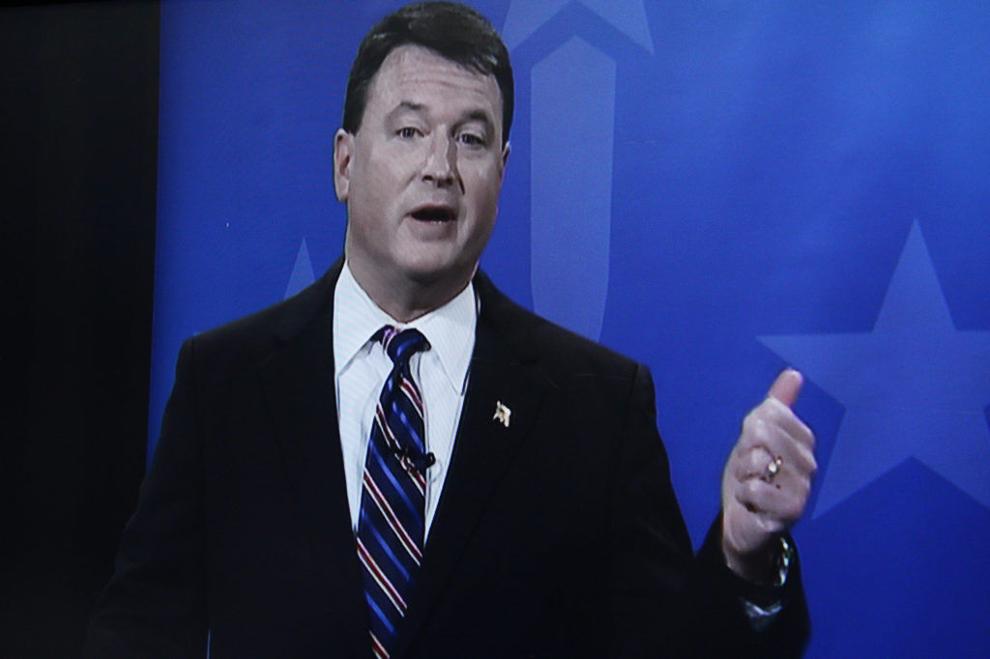 He agreed with the decision of current Attorney General Curtis Hill, whom he defeated for the Republican nomination, and 17 other attorneys general to urge the U.S. Supreme Court to repeal the Affordable Care Act. 
The high court is scheduled to hear arguments in the case next week and if the ACA is overturned, protections for people with pre-existing medical conditions could be in jeopardy. However, Rokita claimed during his campaign that he would work to give medical coverage to those with preexisting conditions.
Rokita's campaign announced Tuesday that he has tested positive to COVID-19 and could not attend the Election Victory Celebration the GOP hosted in downtown Indianapolis Tuesday.
Weinzapfel, the Democratic Party primary winner, is the former mayor of Evansville. He was mayor from 2004 to 2011, next serving as chancellor of the Ivy Tech Community College campus located in Evansville. 
Promoting bipartisanship with the attorney general role was a top priority of Weinzapfel's campaign. Unlike his opponent, Weinzapfel supports criminal justice system reform and the decriminalization of marijuana.
Republican Jennifer McCormick, state superintendent of public instruction, endorsed Weinzapfel in September.
"This isn't about politics, this is about who has the experience, the integrity and the vision to best represent all Hoosiers, especially our children," McCormick said in a press release. "Jonathan has a well-earned reputation for bipartisan problem solving, for listening and for making a real difference in every job he's had."
McCormick has become known for endorsing Democratic candidates in the 2020 general election, including gubernatorial candidate Woody Myers.
Taylor Wooten is a reporter for TheStatehouseFile.com, a news website powered by Franklin College journalism students.