INDIANAPOLIS—Religious leaders gathered outside of the Indiana Statehouse chapel Wednesday to plead with lawmakers to make fair, moral decisions regarding redistricting. 
Lawmakers are set to release the first drafts of maps for the U.S. House of Representatives and the Indiana House of Representatives on Sept. 14 and for the Indiana Senate on Sept. 21. They have also set two public meetings following those dates for input.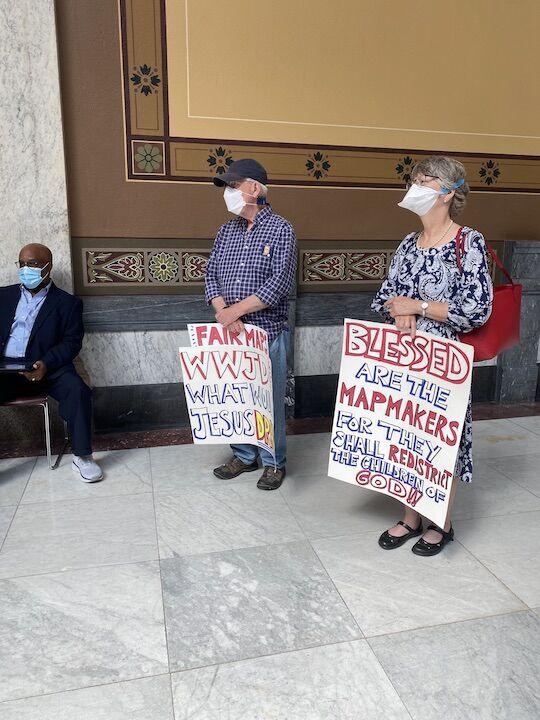 While efforts such as those meetings and a public map-drawing portal have been made to include Hoosiers, the religious leaders still doubt the integrity and inclusion behind the process. 
Rev. Patrick Burke of St. Paul's Episcopal Church said the drawing of Indiana's legislative districts so far has not been open, transparent or fair. The party that holds the power during the time of redistricting—in this case, the supermajority Republican party—has been using the process of redrawing districts to skew the system in the direction of their favor, he said. 
"That's about preserving power," he said. "That's not about equality." 
Angel Espada, executive director of the Indiana Catholic Conference, said lawmakers should be working to protect their brothers and sisters, especially those who are the most vulnerable.
Espada gave the example that children do not know laws or morals, yet they can judge what is fair and what is not. She asked lawmakers to do the same, especially the one-third of them who identify as Catholic. 
"If you are getting ready to draw a map so that you remain in power, you are not putting other people before yourself," she said. 
Rev. David Greene, senior pastor of Purpose of Life Ministries, said it was strange that the people who rely on citizens to get elected and obtain power will turn around and exercise their power negatively for the same citizens who voted for them. He said that a person's voice is given to them by God, and it is sacred. When politicians use gerrymandering, the intentional manipulation of districts for political gain, they are robbing someone of their God-given right.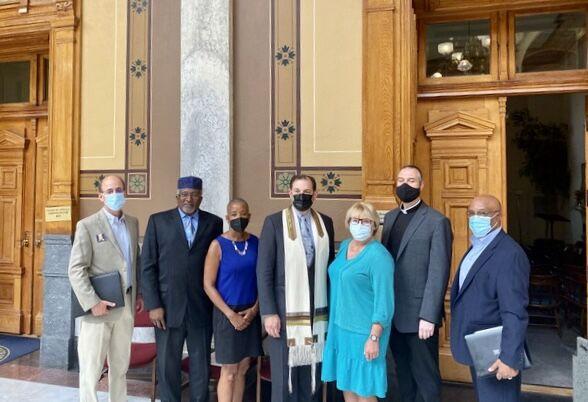 "Yes, [gerrymandering] is a sin, and it should have no place in our democracy," Greene said. 
Religious leaders and members of All IN for Democracy, a group gathered to advocate for fair maps, say they have had little luck getting in touch with lawmakers in a meaningful way. 
Republicans in the House of Representatives were unable to be reached. In a statement to the Statehouse File in June, however, Senate President Pro Tem Rodric Bray, R-Martinsville, said the process of redistricting was transparent and fair. 
"In Indiana, the General Assembly is responsible—per our state's constitution—to draw legislative and congressional maps, and that's a task we take very seriously. Public trust in the process is paramount, and to that end, we intend to have a very transparent process where we gather feedback from Hoosiers across the state," he said.
Haley Pritchett is a reporter for TheStatehouseFile.com, a news website powered by Franklin College journalism students.