INDIANAPOLIS—The redistricting maps passed through the Indiana House Election and Apportionment Committee Monday in a 9-4 vote at the Indiana Statehouse.
These maps will determine the districts from which voters elect representatives for the Indiana House of Representatives and the U.S. House of Representatives for the next 10 years. Amendments were offered by Republicans, and two were made.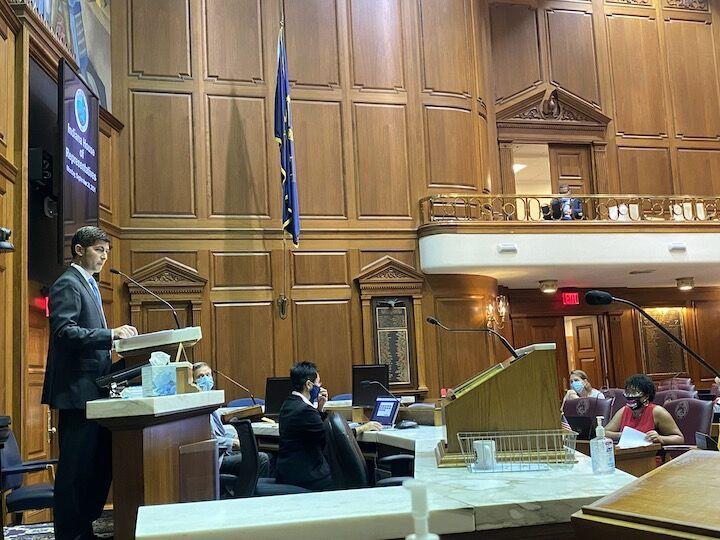 Not much was adjusted. A minor change was made to the lines in Fort Wayne. Originally, the maps divided an apartment complex. 
Rep. Gregory Steuerwald, R-Avon, said the information shared during public testimony last week was taken into consideration when making amendments.
"[The constituents] were a part of the process," he said. "And they are very valuable to us as we progress through the maps." 
State Rep. Sue Errington, D-Muncie, disagreed. She said she felt the public was asking for more competition, and the numbers of Republicans and Democrats in each district prove their request was not granted. 
Tonya Pfaff, D-Terre Haute, said she would have hoped the legislators would have made the maps beneficial for all Hoosiers, not just those who identify with the Republican Party. 
"I think most voters are like my students in the classroom, and they trust us to do the right thing," she said. "They trust us to be fair, they trust that the system that we are in charge of is going to do the right thing for all Hoosier voters." 
The Democrats in the committee did not offer any new amendments. 
"The districts that were made met all state and federal requirements, and I appreciate your support on them," Steurwald said. 
The committee report was accepted by the full House Monday. On Tuesday, Democratic members of the Indiana General Assembly will have a virtual town hall to allow additional input on the Republican-proposed maps. 
The full House will begin debate on the redistricting plan Wednesday. The Indiana Senate maps have yet to be released. A public hearing is set for Sept. 27 for the Senate maps. 
Haley Pritchett is a reporter for TheStatehouseFile.com, a news website powered by Franklin College journalism students.