By LaMonte Richardson Jr.
INDIANAPOLIS—Indiana's 11 presidential electors made it official Monday and cast their votes for the winners of the presidential election in the state, President Donald Trump and Vice President Mike Pence.
At a largely formal ceremony presided over by Secretary of State Connie Lawson, the electors were sworn in and then formally signed the documents casting their votes for Trump-Pence that will be tallied in a joint session of Congress on Jan. 6.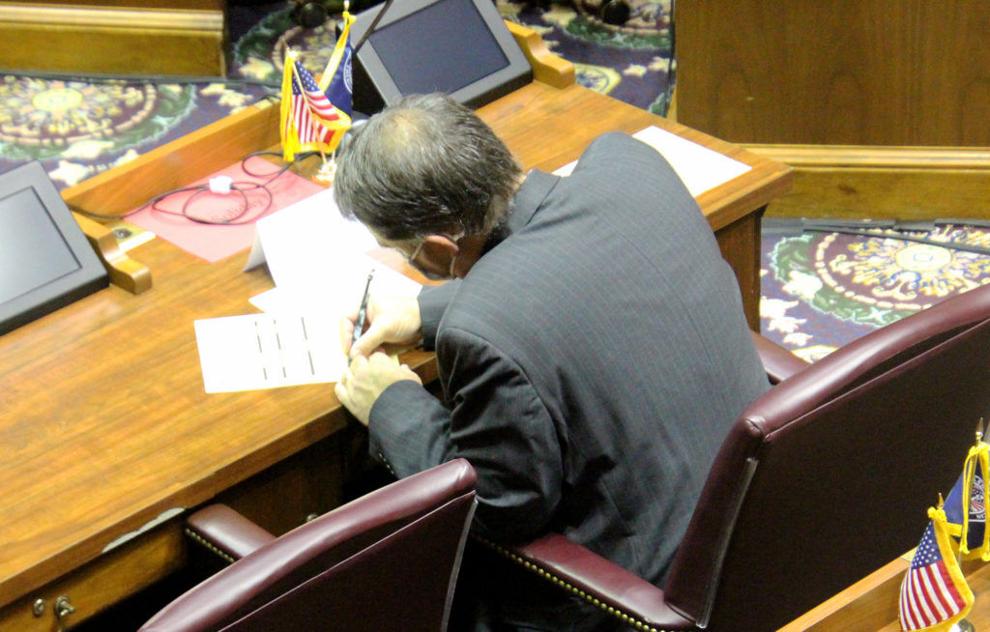 Lawson, presiding over her third such vote, said in the past the event has had a more celebratory atmosphere. But on Monday, as cases of COVID-19 continue to rise across the state and country, the voting in the House chamber at the Statehouse was subdued.
Participants wore facemasks and maintained a safe social distance in the chamber while the public was limited to watching online. However, the live feed was disrupted and several hundred people online were unable to watch.
The outcome of the vote has been pre-ordained because in most states, Indiana included, electors are required to vote for the winner of the election within the state. So even though Trump was a winner in Indiana, he lost the election overall by about seven million votes—306 to 232 votes in the Electoral College.
This year marks the third presidential election year in a row that Hoosiers have voted for the Republican candidate in the presidential election. Indiana last went for a Democrat in 2008, President Barack Obama. The last time before that was in 1964 when its electoral votes went to Lyndon Johnson.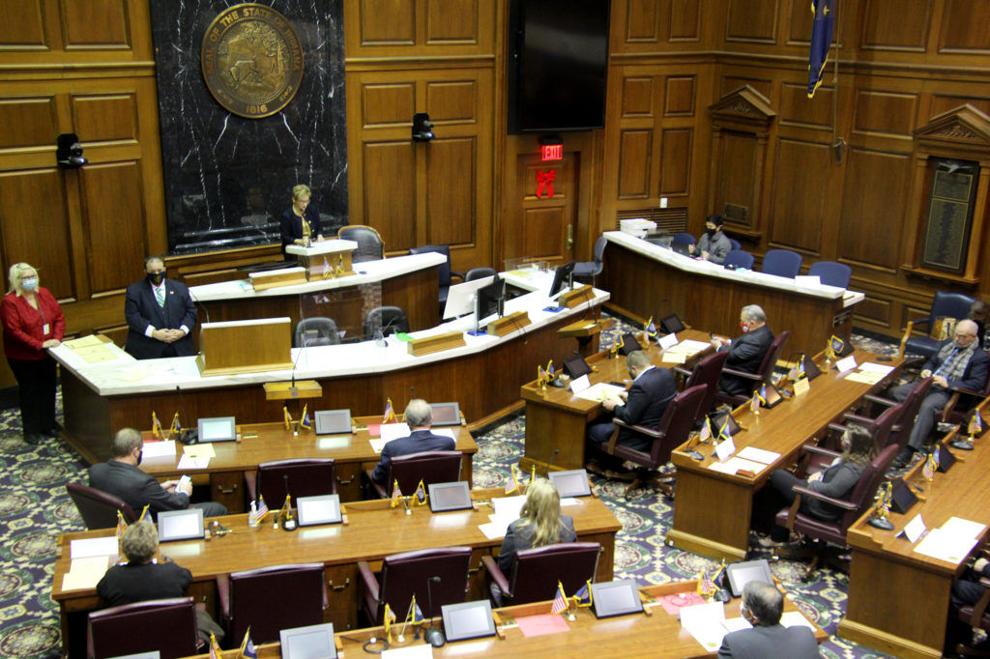 Here are some highlights from past Electoral College votes:
The first Electoral College votes after Indiana attained statehood 1816 went to President James Monroe. The three electors were selected without a political party preference. Monroe got the state's three electoral votes after the 1820 election as well.
Indiana's five electors supported the losing candidate in 1824 – Andrew Jackson, who went on to win the state and the presidency in the next two elections.
By 1836, Indiana had nine electors and they were cast for William Henry Harrison, grandfather of President Benjamin Harrison and the loser in that election. Harrison was elected in 1840, though he died after a month into his term.
Hoosiers supported Abraham Lincoln in 1860 and 1864, giving him the state's 13 electoral votes and by 1872 and President Ulysses Grant's second term Indiana had 15 electors. 
LaMonte Richardson Jr. is a reporter for TheStatehouseFile.com, a news website powered by Franklin College journalism students.