INDIANAPOLIS—Lawmakers, advocacy organizations and Hoosiers await the upcoming redrawing of the Indiana congressional and legislative districts—all amid debate over whether Indiana's redistricting process amounts to gerrymandering. 
Last month, the Indiana House of Representatives Republican Caucus announced that legislators would hold redistricting hearings open to the public, a step towards increasing communities' participation. But concerns in regard to minority representation linger.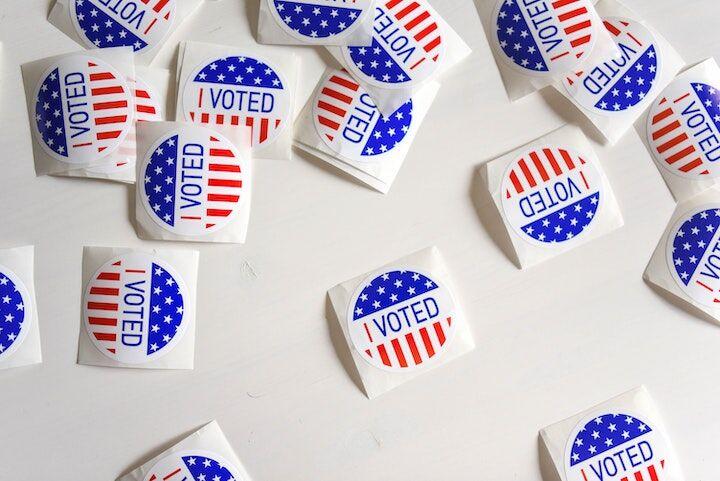 "We remain committed to a transparent redistricting process, and the public will once again have opportunities to provide input in meetings around the state," said House Speaker Todd Huston, R-Fishers, in a statement to The Statehouse File. "Hoosiers can be confident that we'll meet all of our statutory and constitutional requirements."
Back in June, a study by Women4Change, a nonpartisan organization, on Indiana's 2011 redistricting plan showed that it favors the majority Republican party, creating unequal representation of the state's population. 
Women4Change asked Dr. Christopher Warshaw, a national expert on gerrymandering, to complete the study. "Indiana's geography did not cause these unfair maps, the map-drawers did," said a press release from Women4Change.
Gerrymandering happens when a political party uses the state's redistricting process to increase its political power. 
Jay Yeager, a volunteer with Women4Change and an Indianapolis lawyer for voters in recent gerrymandering litigation, said that gerrymandering leads to the low representation of minority groups. 
"We live in a time when people unfortunately don't have much confidence in the government," Yeager said. "And this is one of the reasons—because they look at the government, and they see that the game is rigged. They see as a result that one party controls everything in a state like Indiana."
The disproportionate support towards the Republican majorities in the House and Senate have led to opinions from the minority party, the Democrats, being ignored, according to the study. By ignoring Democrats' viewpoints, the groups they represent are also forgotten. 
In Indiana, the white population is up to 84% while the Black/African American population stands at 9%. In the Indiana General Assembly, out of 150 lawmakers, only 16 identify as a person of color, with only one belonging to the Republican Party. 
Minority groups are mainly focused where the Democratic counties are. A map representing Indiana's race demographics in 2010 shows that the counties of Lake, Porter, LaPorte, St. Joseph and surrounding areas of Marion had a heavy population of minorities. At the same time, those counties are described to be mostly Democratic by POLITICO. 
Due to the grouping of political support in specific counties, during elections, gerrymandering isolates political candidates, most likely leading to a loss. Because redistricting affects the support nominees can get and, according to the study, candidates are ensured to lose the race, then the votes cast for them become "wasted." 
There are more wasted Democratic votes than Republican votes during Indiana's congressional and state legislative elections, according to the study. Votes towards Republican candidates are lost at an 8.3% lower rate than votes towards Democrats. 
A minority group is defined as a group of people secluded in society due to their differences or numbers, oftentimes ending in unequal treatment. These groups can be people of racial or ethnic groups, a different nationality or sexual orientation, among others. 
"Minority groups belong disproportionately to one party, and therefore, they are hurt by that. And so it is certainly true that a partisan gerrymander will be harmful to the representation of minorities," Yeager said. 
Yeager brought up the Voting Rights Act, enacted in 1965, which prohibits discriminatory voting practices. At the moment, the U.S. Constitution declares that racial gerrymandering is illegal; however, there's nothing that says partisan gerrymandering is unconstitutional, leaving a legal gap between what's allowed and what's not. 
"While there are those protections, the perverse result of the Supreme Court's position on partisan gerrymandering is that it gives a fig leaf to people who gerrymander and therefore hurt by design or by chance the representation of minorities," Yeager said.
"Because they can say, 'Oh, we weren't trying to hurt minorities, we were just trying to hurt the other party,' and the Supreme Court says, 'That's OK.' There's no federal claim there. So it's kind of like a fig leaf that they use, an excuse that they use to hide, to avoid the racial gerrymandering claims."
Rep. Cherrish Pryor, D-Indianapolis, urges the public to attend the public redistricting hearings and go vote during elections. She also encourages an independent body to be in charge of the redistricting lines in order to have a fair process for the public.
"The foundation of our democracy, of our freedom, is with voting and redistricting," Pryor said. "And people cannot afford to stay at home or think their vote will not count because it is critical. Even as we're dealing with redistricting, you're electing your congressional people and your state legislators and, you know, even your council people."
Pryor emphasized the growth of the Democratic party over the past 10 years and the changes people can make if they become involved in the public hearings that will take place in the upcoming months. 
Gerrymandering has been found to be happening at both the state and national level. Cases have taken place in Maryland, Ohio, Michigan, among other states. 
In Wisconsin, a case on partisan gerrymandering made it to the U.S. Supreme Court. It showed that locations with a large number of minorities were used in advantage to the Democratic party to increase its candidates and therefore the amount of support they would receive. 
Indiana plans to complete and release its redistricting plan sometime in September. 
Carolina Puga Mendoza is a reporter for TheStatehouseFile.com, a news website powered by Franklin College journalism students.