INDIANAPOLIS— John Zody, chair of the Indiana Democratic Party, has officially announced that he will be stepping down as head of the party after leading members to another year of big losses in Tuesday's election.
"My term is up in March, I've been chair for eight years that's a long haul for any state chair so no, I hadn't planned to seek a third term as chair," Zody said in a virtual press conference Friday. 
Zody said does not plan to step down early despite calls for immediate new leadership. He has also stated he will not be endorsing a new chairperson at this time and is focused on helping the party and doing what he can with his time left.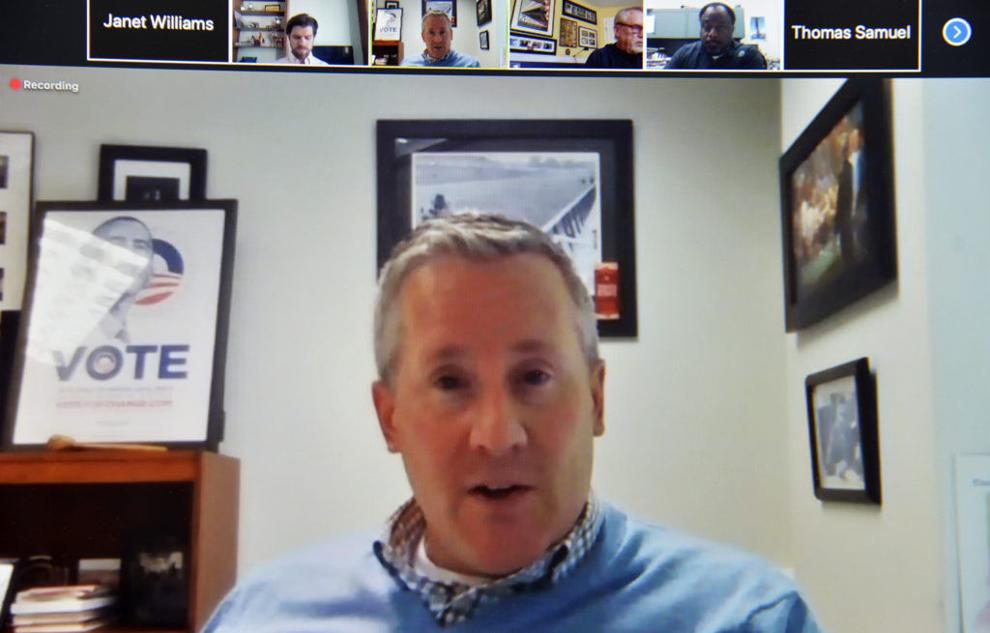 Democrats had hoped to make gain in the Indiana House where Republicans have held a supermajority since 2012. But instead of making the gains they needed, they lost seats in several crucial elections across the state.
"I take full responsibility for the actions and outcomes of this party," he said.
Though Zody said he accepted responsibility, he still blamed the disappointing outcome on the strong showing of President Donald Trump presence in the state. Unofficial vote tallies show that Trump beat his Democratic challenger, former Vice President Joe Biden, by 16%. 
"I think the president had a lot to do with it," Zody said. "There were margins that you're not able to really overcome when you have a huge margin at the top of the ticket."
Democrats have been relegated to a super-minority status in the Indiana House, which mean Republicans can conduct business without the other party. The breakdown will be 71 Republicans and 29 Democrats.
The big losses for Democrats were in District 19 where Republican Julie Olthoff beat Lisa Beck and District 15 where Republican Hal Slager defeated first-term Democrat Chris Chyung. Former House Minority Leader Terry Gooden lost to Republican Zach Payne, while District 7 Democrat Ross Deal lost to Republican Jake Teshka. District 35 Democrat Melanie Wright, the incumbent, lost reelection to Republican Elizabeth Rowray.
Democrats in central Indiana managed to eke out win. Democrat Mitch Gore beat Republican Cindy Kirchhofer in District 89, and in the Senate's District 30 Democrat Fady Qaddoura beat Republican John Ruckelshaus.
Democrat Christina Hale, a former state representative, lost to Republican state Sen. Victoria Spartz in a race Democrats had hoped to win.
Zody stated that the party was successful in their goal of targeting suburban Indiana and pushing for a change specifically in the Carmel, Avon and Zionsville areas. He says that the party was pleased with the efforts that the candidates gave despite some of the results. 
Thomas Samuel is a reporter for TheStatehouseFile.com, a news website powered by Franklin College journalism students.