INDIANAPOLIS — Attorney General Curtis Hill will add Indiana to a list of states questioning the legitimacy of mail-in ballots counted in the Pennsylvania election. 
Hill announced Tuesday he would join a multi-state brief that will ask the U.S. Supreme Court to re-examine the role of mail-in ballots in Pennsylvania as it considers reviewing the case Republican Party of Pennsylvania v. Boockvar. Pennsylvania was the decisive state in contributing enough electoral college votes to former Vice President Joe Biden, a Democrat, to win more votes than Republican President Donald Trump.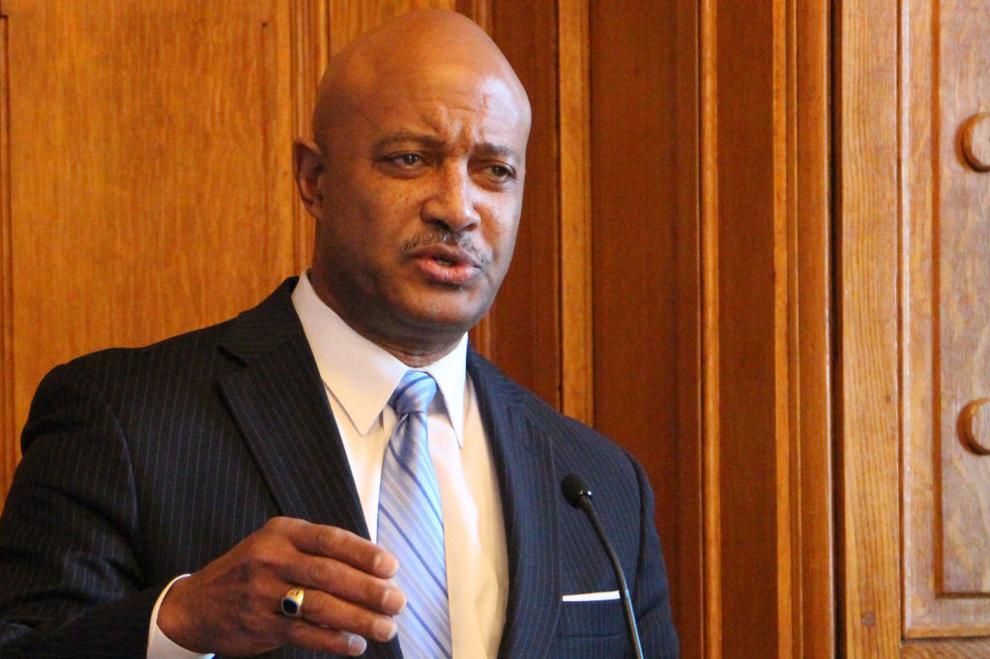 "The U.S. Supreme Court has correctly stated previously that courts should not attempt to usurp the authority of state legislatures in matters related to election laws," Hill said in a news release. "With this brief, we are simply asking the Supreme Court to continue to uphold that principle."
The brief is being led by more than 10 Republican attorneys general through the national Republican Attorneys General Association, or RAGA. The association held a press conference Monday introducing the challenge. 
The brief argues the Supreme Court should immediately accept the Republican Party of Pennsylvania case for review, arguing the Pennsylvania Supreme Court's decision to allow mail-in ballots to be counted three days after Election Day is unconstitutional and put the election at risk of voter fraud. The attorneys general argue in the brief only state legislatures have the power to change rules about state elections, and so the Pennsylvania Supreme Court violated separation of powers rules. 
"We have to ensure that every legal vote cast is counted and that every illegal vote not cast is not counted," Missouri Attorney General Eric Schmitt, who is leading the brief, said at the RAGA press conference Monday. "To do so would disenfranchise millions of Americans and why we filed this brief today seeking the Supreme Court to take the Pennsylvania case and then reverse the Pennsylvania Supreme Court's decision."
The attorneys general also argue the Pennsylvania deadline could set precedent for what they see as future abuses and voter fraud.
Hill will be leaving his role as Indiana attorney general soon after narrowly losing his re-election bid to former Congressman and Indiana Secretary of State Todd Rokita at the state Republican convention this summer. Rokita went on to win the seat over Democrat Jonathan Weinzapfel in the November general election. 
But Rokita will likely go on to support this brief and other challenges to 2020 election outcomes. On Nov. 5, Rokita questioned the election on Twitter, echoing claims by Trump that mail-in ballots rigged the process unfairly in Biden's favor. 
"As Indiana's [former] chief elections official and Attorney General-Elect, I know sunlight is the best form of disinfectant," Rokita wrote in the tweet. "State officials in key battlegrounds must be fully transparent and allow only LEGAL votes be counted."
Erica Irish is the 2020 Russell Pulliam student editor for TheStatehouseFile.com, a news website powered by Franklin College journalism students.