INDIANAPOLIS—An Indiana House committee heard Wednesday from supporters and opponents of proposed legislation that would eliminate the requirement of licenses to carry handguns, a proposal that stopped short of passage in the Indiana General Assembly last year.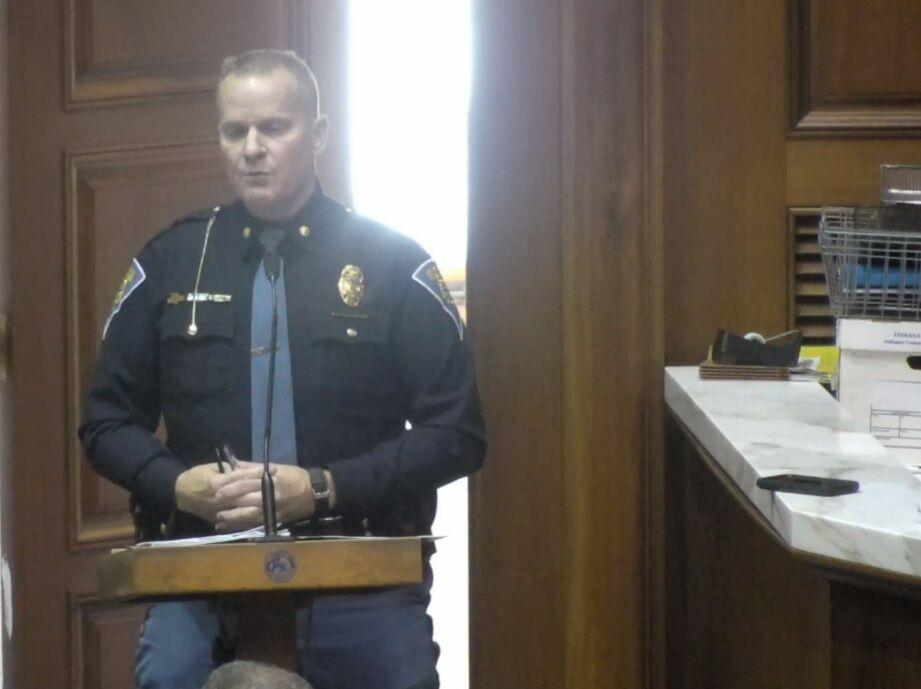 The room on the fourth floor of the Statehouse was packed to the brim, with more interested attendees from all sides of the argument beginning to line the halls.    
Committee chairman Rep. Ben Smaltz, R-Auburn, author of House Bill 1077, said the legislation would "thread the needle" of how to defend oneself under the law and Second Amendment. As of 2022, 21 states have enacted permitless carry of handguns, and none have repealed it. 
Proponents of the bill said showing a police officer a license to carry and use a gun is not enough to clear oneself of conviction, as felonies can still be committed by law-abiding gun owners. Background checks would still be mandatory for purchasing a gun, and the burden of proof would be on law enforcement to prove whether or not the individual is lawfully carrying a firearm..
Will Fite, director of legislation for Hoosier Gun Rights, a gun rights advocacy group, testified in support of HB 1077 and constitutional carry. Fite described Second Amendment rights as God-given, not "subject to the will of the state." He added constitutional carry would be a preventative measure to reduce violent crime and gun violence statistics.
Hamilton County Sheriff Dennis Quakenbush also spoke in support of the bill, stating personal protection is the responsibility of the individual, not the government. "When seconds count, the police are minutes away," he said. 
In the midst of 2020's protests after the murder of George Floyd in Minneapolis, many applied for gun permits, he said. According to The Guardian, there was an increase in first-time gun owners in 2020, with 5 million Americans purchasing their first gun, more than twice the previous year. This created a work backlog in many Indiana communities, where police were forced to deny requests. Quakenbush argued that a permit system could encourage complacency on behalf of the police, who may not thoroughly fulfill requests.
Maj. Robert Simpson represented the Indiana State Police in opposing HB 1077. Simpson said over 10,000 license applicants have been rejected in Indiana, with 30% of that number rejected because of prior felonies. According to The Indianapolis Star, 2020 saw some 4% of the state's 120,000 gun license applications denied.
El'ad Nichols-Kaufman, a Marion County student, said that "the state of Indiana has a gun violence problem." He cited the state firearms death rate, which is 15.3% of total deaths.
The national rate is 12%, and Marion County's is even higher, with 23.4% of total deaths attributed to firearms.
Another opponent was Destiny Wells, a mother, former combat vet and attorney. Wells said her military experience taught her the value and proper handling of weapons through training and expressed fears about her child's safety at daycare. 
Guns, she said, were "ultimately invented for war," and "only those trained to respect the weapon are the ones allowed to carry it."
After a meeting that went into the evening, the committee approved the bill in a 9-3 vote along party lines.