INDIANAPOLIS— Around three dozen climate advocates gathered at the Indiana Statehouse Wednesday to call attention to a number of climate bills and meet directly with their legislators.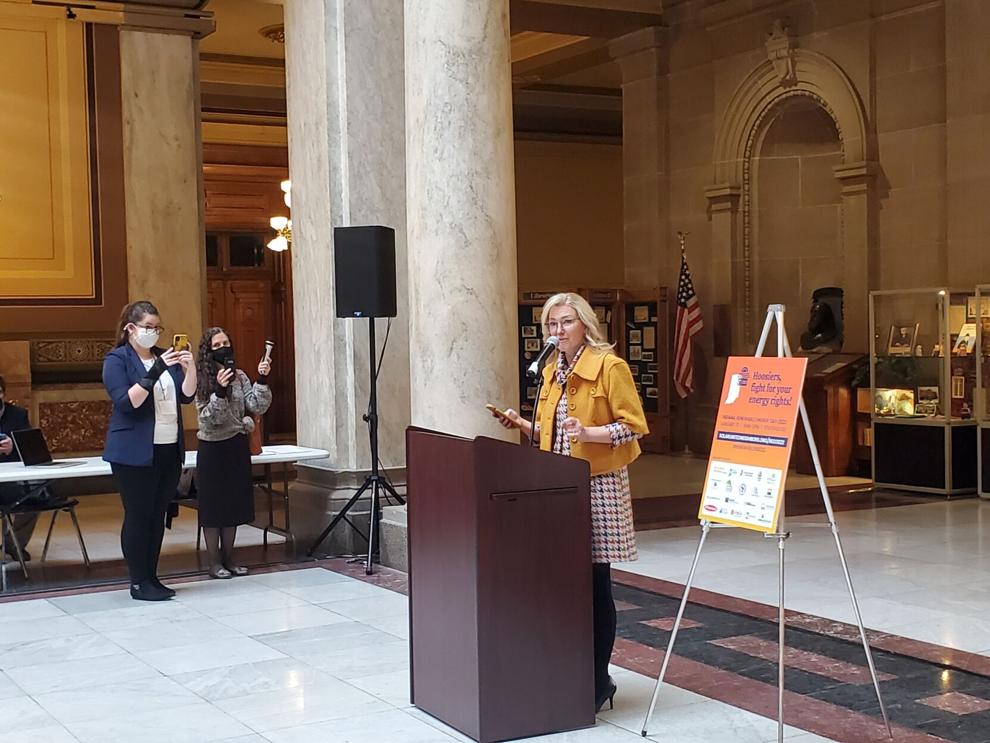 The Hoosier Environmental Council, Evangelical Environmental Network and Solar United Neighbors were among the groups in attendance. 
Zach Schlack, program director for Indiana Solar United Neighbors, began the press conference with a call for all Hoosiers to have "equal opportunity" to choose their energy source.
The program tied to this "equal opportunity" is net metering. Net metering is a billing system in which renewable energy homeowners are given credit on their utility power bill because of the surplus energy the homeowners themselves create, usually through rooftop solar panels. 
Net metering quickly became a focus of the conference as Sen. Shelli Yoder, D-Bloomington, spoke. She said there is "no better way to encourage economic growth in [low-growth areas] than through net metering and community solar investments." 
Senate Enrolled Act 309, passed in 2017, ends net metering programs for all new solar customers by July 2022. Yoder spoke on her new bill, which would push this deadline back to July 2027. It would also raise the percentage cap on net metering from 1.5% to 5%, allowing homeowners to accrue more credit through their solar panels.  
Sam Carpenter, a member of First Mennonite Church Indianapolis, also spoke in support of net metering reform, saying, "Net metering makes our investment [in community solar] possible. … Without net metering, Hoosier families and households will not be able to make the change to solar." 
Rep. Mike Speedy, R-Indianapolis, outlined his bill, which would ensure homeowners belonging to an HOA are protected from any restrictions on solar installation.
Alexander Mingus, associate director of the Catholic Church Conference, said that a number of parishes and Catholic schools have decided to convert to solar power because they feel a "moral responsibility to do so." Mingus said that by "using resources that are finite, we are participating in a throwaway culture."