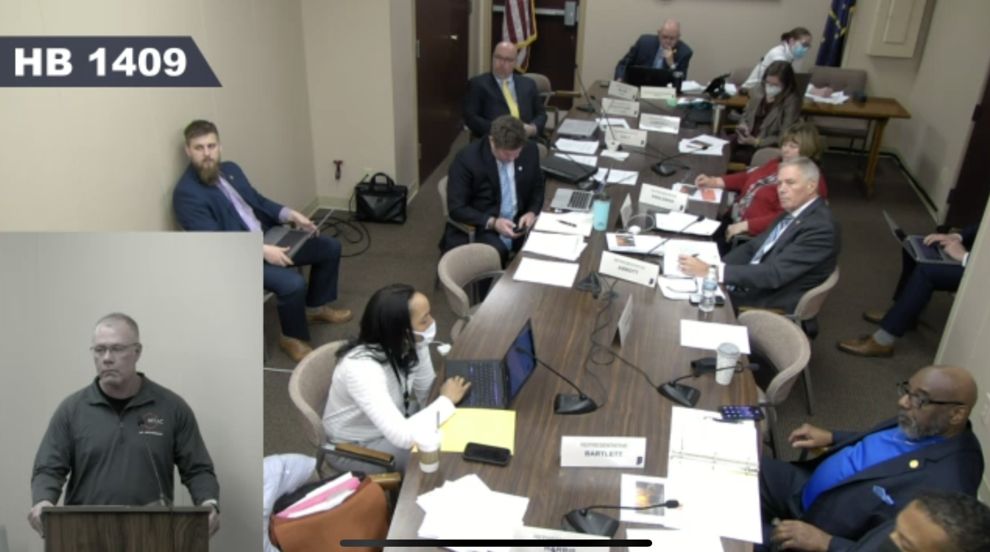 INDIANAPOLIS—In an Indiana House committee meeting Wednesday, lawmakers heard testimony on a bill that would prohibit government agencies from contracting with businesses or people without first obtaining an agreement that they will not discriminate against firearm entities or trade associations.
Rep. Ben Smaltz, R-Auburn, is the author of House Bill 1409. 
One major example used during Wednesday's House Government and Regulatory Reform Committee meeting was the financial services company Square, which includes in its "prohibited goods and services" section that "sales of (i) firearms, firearm parts or hardware, and ammunition; or (ii) weapons and other devices designed to cause physical injury," are prohibited for those using Square's processing system. 
Guy Relford, founder of the 2A Project and a certified firearm instructor, testified in support of the bill. 
"It happened to me, I was setting up a new system for scheduling classes and I wanted to process credit cards through a company that's become very popular called Square," Relford said. "And I was told at no uncertain terms that Square would not do business with me because I'm a firearms instructor."
Dax Denton, with the Indiana Bankers Association, testified in opposition to the bill. 
"I will say that this is, in our view, as anti-free market as it gets from the perspective of engaging in the marketplace and allowing banks to operate in the manner they see fit," Denton said. 
Denton also shared that he was concerned for bankers who may deny loans to gun shop owners purely because they don't see it as a good loan opportunity and then be called discriminatory because the shop deals with firearms. 
So many people came to testify at Wednesday's meeting that the committee ran out of time and will continue to hear HB 1409 during its next meeting.