INDIANAPOLIS—The American Legion is urging people to take the steps to understand how much recent events in Afghanistan are impacting those who are currently serving in the military or who have served in the past. 
According to a May report by the U.S. Government Accountability Office, the Veterans Administration's mental health budget has increased from $2.4 to $8.9 billion dollars. This is due to the number of veterans receiving mental health care from the Department of Veterans Affairs, a number that increased by 90% between 2006 and 2019.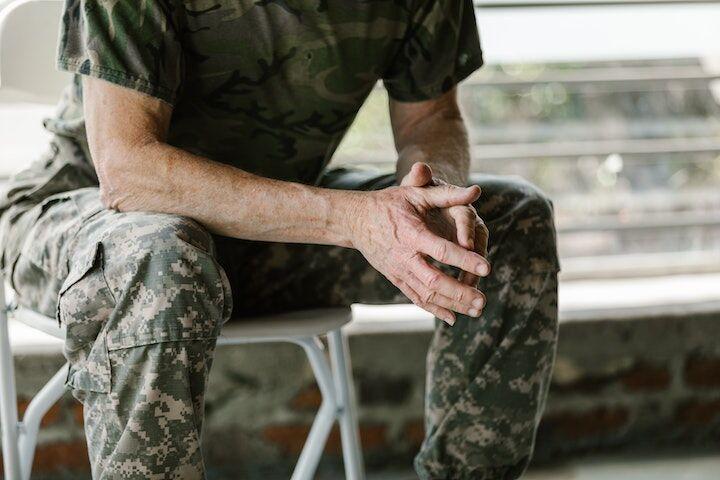 The American Legion, which serves as the nation's largest veterans' service organization, says that care will now be more needed than ever. With recent events in Afghanistan, many veterans are becoming more susceptible to PTSD episodes due to all the news coverage. The Legion is recommending that family and friends know the appropriate resources to guide vets who may be struggling with their mental health. 
Paul Norton, who serves as District 11 public relations chair, and Ben Olsen, District 11 commander, both have suggestions on how to help the veterans close to you. 
Olsen recommended that families get their loved ones in touch with the Veterans Crisis Line. It employs qualified VA responders to answer phone calls 24 hours a day, seven days a week. The toll-free number is (800) 273-8255, then press 1. 
Those who may not feel comfortable talking over the phone also have the option to text the number 838255 or join the online chat at veteranscrisisline.net.
Another resource to learn how to help the veterans close to you is maketheconnection.net. Make the Connection works to connect veterans so they feel less alone in their mental health difficulties. There are a variety of videos from veterans on specific topics as well as a lot of information related to symptoms of PTSD and advice for veterans, from veterans. 
Olsen and Norton also mentioned that in the month of September, which is National Suicide Prevention Month, the American Legion will be working to unveil a moderated conference call-style meeting for area vets to talk with one another on a weekly basis. 
In a September 2020 article, American Legion service officer Ibar J. Romero Jr. said, "If the veteran gave you a peek into their wellbeing and state of mind, they're asking you to help them." 
He said if the veteran in your life opens up about struggling, it's then important to ask the hard questions. PTSD can trigger individuals at any given moment or, as Norton described it, you can go from 0 to 60 in a matter of minutes. That's why such a time-sensitive issue requires persistence as much as sensitivity. 
"Listen to them, be sensitive, be empathetic, be compassionate, be caring, but also be persistent. There are numerous agencies to assist you, so don't attempt to handle the crisis alone," said Romero.
Overall, Norton and Olsen recommend keeping a close eye on the vets in your life. In Olsen's experience, when discussing how veterans act when struggling, he said, "They go dark, they go quiet, they don't have the initiative to go out." 
The best thing you can do, he said, is to "start the conversation."
Ashlyn Myers is a reporter for TheStatehouseFile.com, a news website powered by Franklin College journalism students.