Indianapolis City-County Council candidate Nick Roberts and activist Chelsea McDonnel were among many others who spoke at a rally supporting abortion access at the Indiana Statehouse Thursday. The gathering assembled quickly after a hearing in the Indiana Supreme Court on a lawsuit against the state's 2022 abortion ban.
On a Thursday in January, when most people have to attend to matters of life such as work, appointments and kids, these people took time out of their day to make it apparent that they care about reproductive rights.
Chelsea McDonnel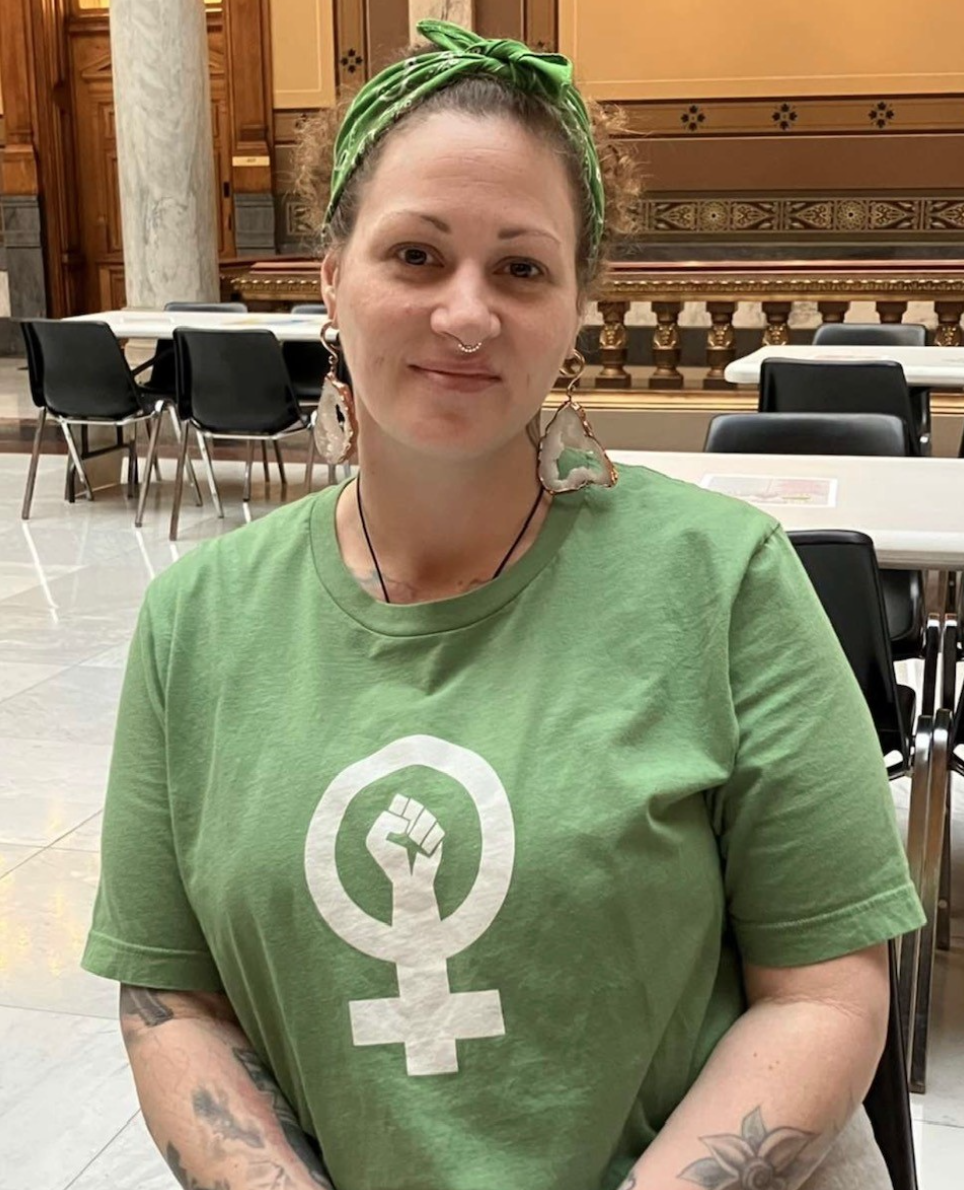 McDonnel is a part of the activist group Mutually Assured Democracy, which works to get more people aware of state legislation.
What brought McDonnel to the Statehouse? She wanted to be a part of something bigger than herself.
"We support progressive values in Indiana," she said. "So, it is essential for us to be a part of this and make sure that our legislators know that we're watching them, that we're paying attention, and that abortion is health care."
Eliza Sweeny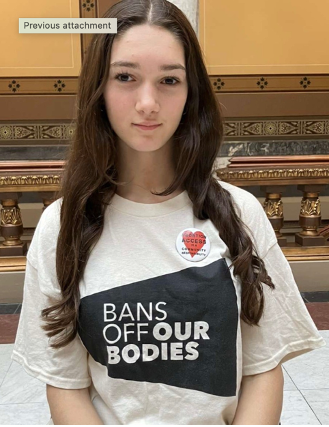 Herron High School junior Eliza Sweeny, who currently has an internship with the Marion County Democratic Party, was allowed to have the day off to come out and show her support for the event. 
"I think every woman should have a choice," she said. "Every person who's pregnant should have a choice. It's just really important to have easy access in our state."
Jysica Payne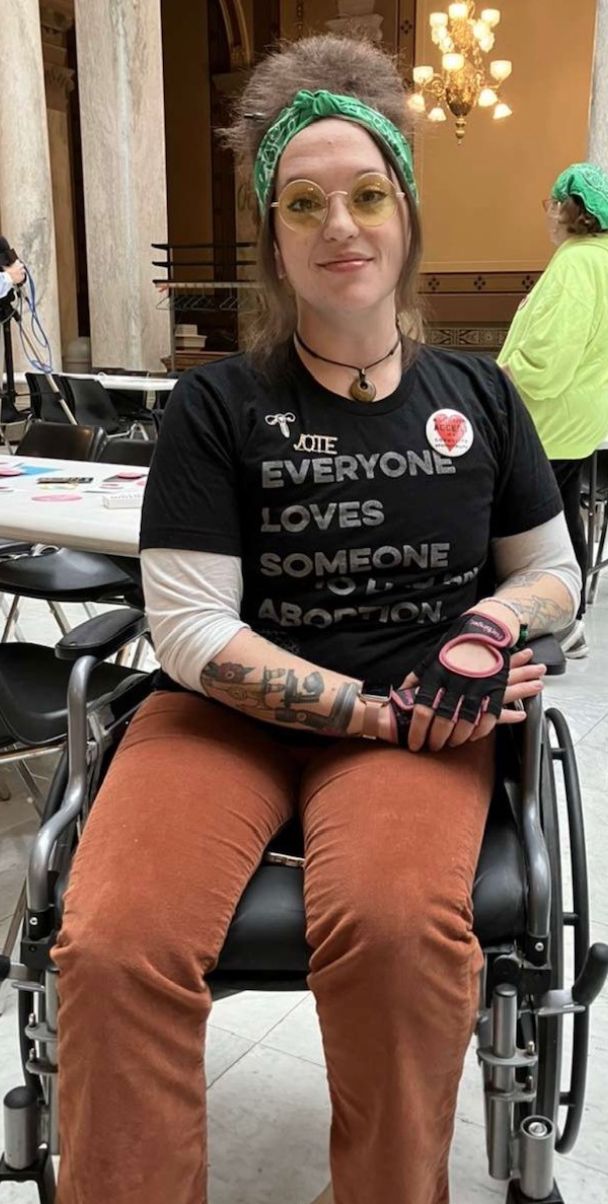 Thirty-one-year-old Army veteran Jysica Payne, in her free time hosts lemonade stands that distribute information about abortion prescriptions such as misoprostol. She also Zoom calls with women across the country about self-managed abortion and how to seek help. 
"I come from a low-income family. I come from a family who could not afford another child if my mother were to be pregnant. You know, I was in that situation," she said.
"Being realistic, it's not going to go the way we want, and that's why I really felt it was important that I show up here today and show my support to women."
Kim Saylor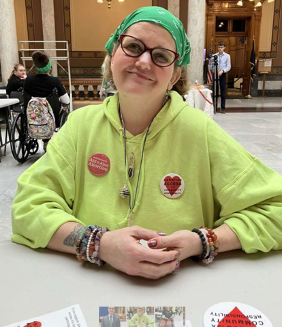 Kim Saylor took the podium and said that for all 46 years of her life, she had the right to choose what she does with her body.  
"What brings you here today is my body, my choice, and my bodily autonomy is not for the Supreme Court to decide. I feel like I've had bodily autonomy my entire life, and my daughters may not have the same."
Saylor has two daughters, one of whom will graduate from Ivy Tech in May.
"I had the choice when I got pregnant to sit down with my thoughts to decide if I wanted to abort my child, if I wanted to keep my child, to have the ability to make my own decisions on my own time, in my own way," she said. "I had that right, and my daughters deserve that same damn right."
Reece Axel-Adams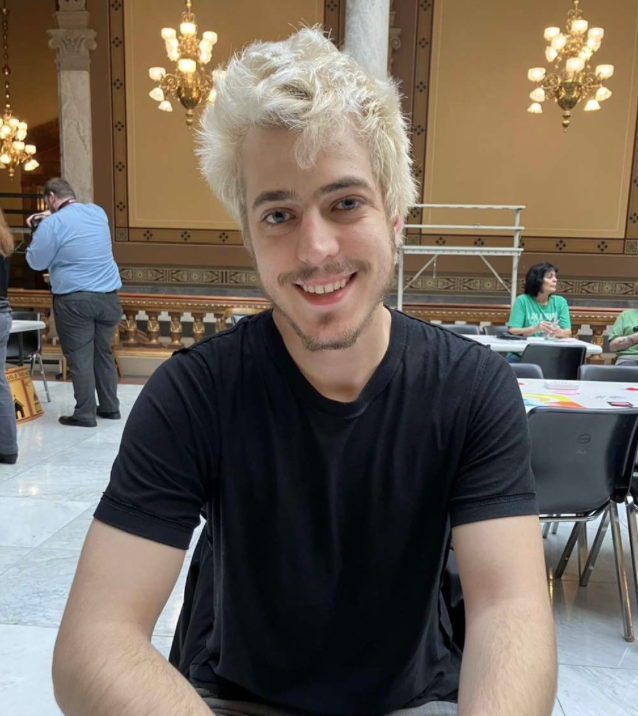 Reece Axel-Adams, an incoming student at Earlham College, had been inside the courtroom and thought Ken Falk, lawyer for Planned Parenthood, did a great job presenting his arguments. 
"I want to go into civil rights law, and civil rights is something I'm passionate about," he said. "Getting the opportunity to be able to see such a critical case firsthand is really quite fascinating."
Axel-Adams talked about a slippery slope if abortion is outlawed. Then civil rights that affect him could be in jeopardy as well. 
"As (U.S. Supreme Court) Justice (Clarence) Thomas alluded to, Obergefell could be stripped, and Lawrence, which I could very easily see as being here in the next couple of years," he said, citing gay rights cases. "Having to argue for gay marriage, and that's something that will directly affect me."