INDIANAPOLIS—Community Compass, an app launched to provide those experiencing food insecurity with information about free meals or groceries, has recently made its way to becoming a website. 
In February 2020, a partnership between Indy Hunger Network and the City of Indianapolis released the smartphone version of Community Compass alongside its texting service.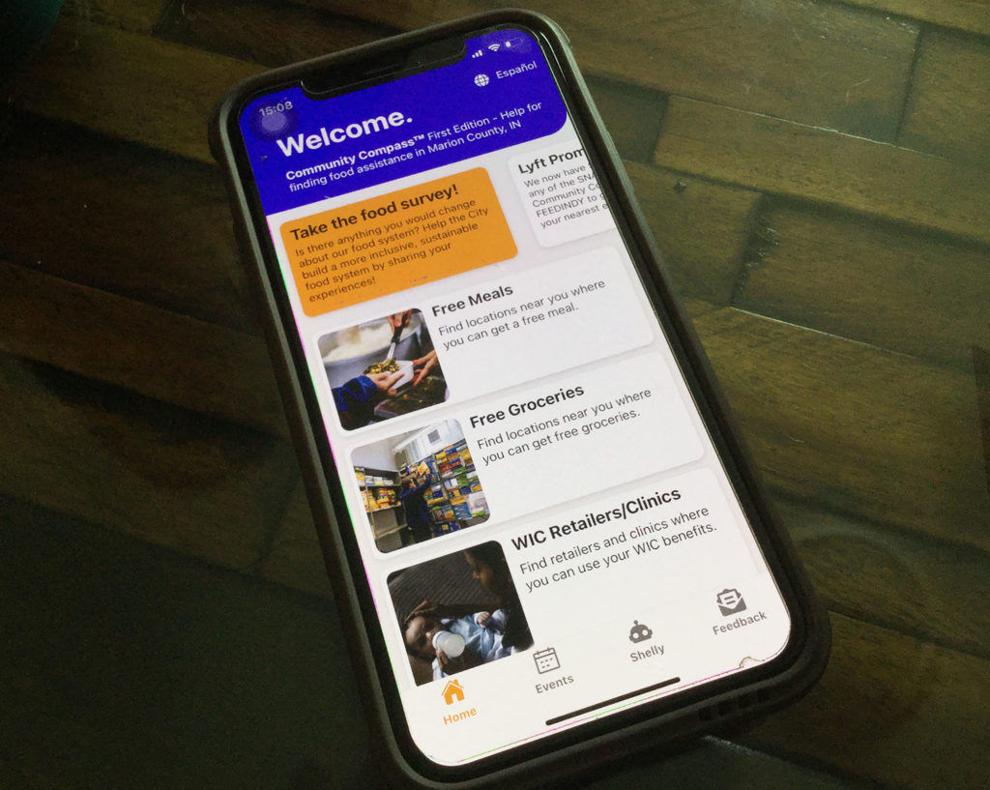 The service came to life after funding of more than $500,000 by the Anthem Blue Cross and Blue Shield Foundation, Indy Hunger Network and the City of Indianapolis. 
"The Anthem Blue Cross and Blue Shield Foundation is focused on fighting hunger in the city we've called home for more than 75 years," said Shantanu Agrawal, M.D., chief health officer for Anthem, in a statement. 
"Food insecurity in Marion County last year was already twice the national rate and only got worse during the pandemic. By collaborating with organizations like Indy Hunger Network, we can address this critical issue that has such an impact on the whole health of individuals in our community." 
During the COVID-19 pandemic, food insecurity increased given that in 2019, 35 million people in the U.S. faced food insecurity compared to 45 million people in 2020. According to Feeding America, the number has dropped somewhat in 2021, with 42 million people experiencing food insecurity.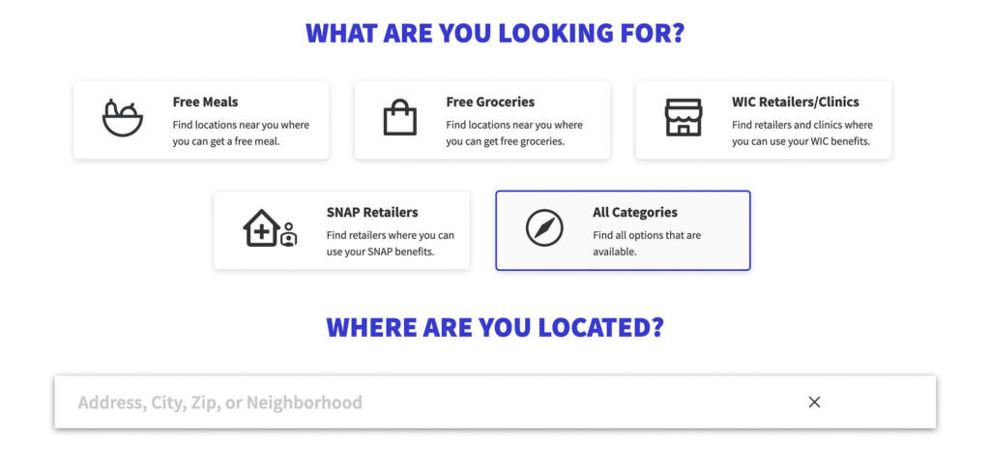 According to the Indy Hunger Network, over 880,000 Hoosiers suffer from food insecurity, oftentimes going without food at all.  
Kate Howe, executive director of the Indy Hunger Network, said that turning the app into a website is a response to community feedback. 
"We hear a lot from people that they are struggling with not having enough food and that they don't know where to find the things that they need, either through charitable organizations or government programs," said Howe. "And so we wanted to be able to connect people to all of that through Community Compass."
Over 16,000 people have used Community Compass to date, according to Howe. Among them, social workers and community health workers direct people to the app so they can benefit from its usage. 
In a previous story about the Child Tax Credit, an Indiana mother, Eva Bell, told The Statehouse File about her constant struggle to live by her paycheck. Sometimes she and her husband went hungry to make sure her kids were fed. 
"Having children in poverty, like, there is so much to it. And you want to be able to have savings, you want to be able to send your child to all the summer camps, you want your kids to have those things, but you can't," Bell said. "It's so hard and it's so debilitating when you're stuck in that position constantly."
The decision to turn the app into an online platform was for those who don't have enough data to download the app as well as those who prefer to look at the information on a desktop. It can also be accessed more easily in a public forum such as a library computer. 
Putting the information and resources together comes from research collected over the years from various food pantries in Marion County and providers of community meals. 
The platform has made its services available in many languages, including Arabic, Burmese, Chinese, Haitian Creole, Hakha Chin, Swahili and Yoruba. 
At the moment, Community Compass is only available in Indianapolis, but developers of the app are preparing to include information from surrounding areas of Marion County. The goal is to have a Community Compass with statewide information available.
The smartphone app is free in the Mac App Store. For the text service, people can text "hi" to 317-434-3758. The website is found here: https://www.communitycompass.app/ 
Carolina Puga Mendoza is a reporter for TheStatehouseFile.com, a news website powered by Franklin College journalism students.