INDIANAPOLIS—Twenty years ago, many people looked to the morning newspaper to stay up to date. They trusted journalists—and there were more of them to trust.
A 2020 study by Pew Research Center shows that newsroom employment fell 26% since 2008. Just in the period between 2008 and 2014, 24,000 journalists lost their jobs, leaving 90,000 newsroom employees at work in the U.S.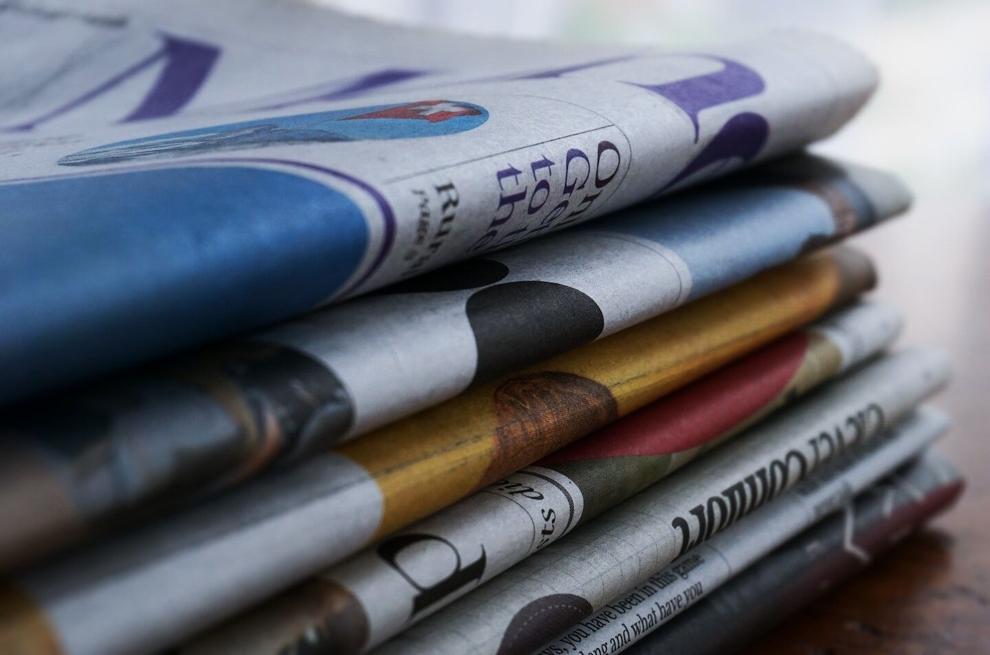 A previous 2014 analysis found 1,592 journalists reporting at all 50 statehouses across the U.S. Pew Research just finished collecting data for an update to that study this month.
Advertising revenue, digital media and misinformation were other subjects of the wide-ranging studies into the industry. 
"Since we've started tracking people's concerns with misinformation, starting probably three years ago, we've seen those numbers remain pretty high," said Elisa Shearer, a research associate with Pew Research Center. "People are definitely concerned about COVID misinformation, but another thing that connects to that is that people paid tons of attention to COVID news.
"Americans paid really high levels of attention to COVID news, almost like the presidential election," Shearer said. "When something is in the spotlight, you know, people's concerns are usually gonna be higher."
COVID-19 had other impacts on the news industry. Shearer said that in 2020, the percent of larger newspapers experiencing layoffs was 33%, which was higher than in 2019.
Shearer said that Pew Research has been tracking the audiences of all U.S. daily newspapers and has seen a steady decline since the 1990s. There also was a major drop in circulation and revenue during the 2007-2008 financial crisis.
Last year, Pew Research Center saw another significant decline in newspaper circulation and revenue, though Shearer said that it was part of a much longer decline.
Advertising revenue was traditionally five times larger than circulation revenue, and advertising is what Shearer said has been hit the hardest within the last decade. 2020 was the first time advertising revenue was actually lower than circulation revenue.
At the same time, the Pew Research studies show digital publishing has seen major increases, going up 144%. Walker stated that though this was a significant increase, as of 2020, there are still around 13,000 fewer employees working digitally versus in newsrooms.