George Crowe has been a Johnson County icon for nearly a century, yet many don't know his name.
U.S. Sens. Mike Braun (R-Ind.), Todd Young (R-Ind.), Sherrod Brown (D-Ohio), Elizabeth Warren (D-Mass.)  and Ed Markey (D-Mass.) introduced a resolution honoring Crowe on the 100th anniversary of his birthday. He was Indiana's first ever "Mr. Basketball" and one of the first to break Major League Baseball's color barrier as a Black man.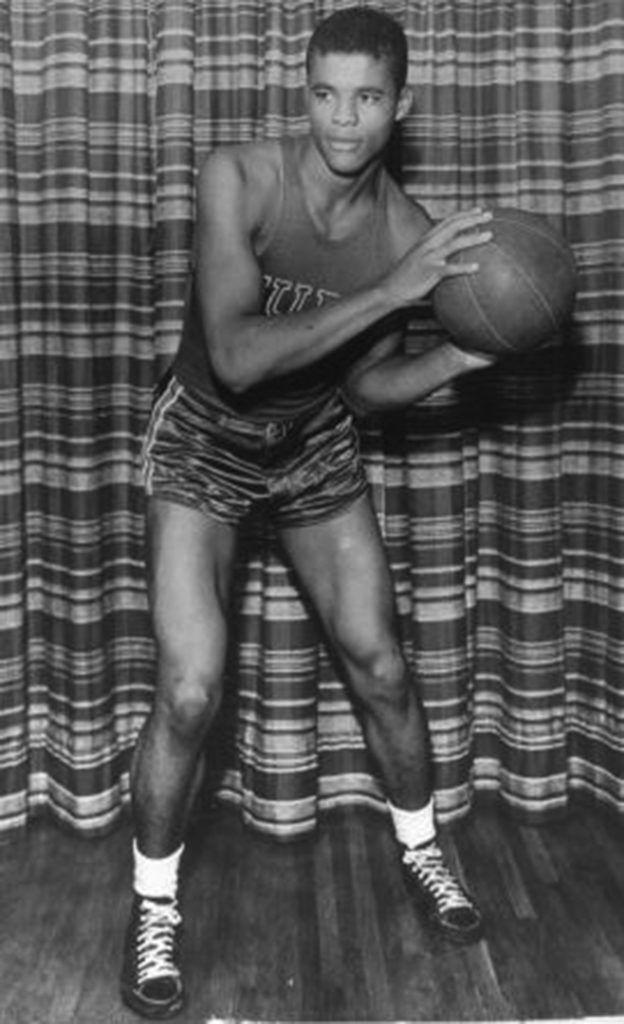 "More Hoosiers should know the name George Crowe. His athletic exploits were only a small part of his extraordinary life. He was an American hero, and he deserves this recognition," Young said in a press release.
Crowe won the first ever Mr. Basketball title by popular vote, according to a biography by the Society of American Baseball Research. After being overlooked by the selection committee for the games most outstanding player due to his race, The Hammond Times wrote, "George Crowe was reminded by five little men that his color wasn't right."
The Indianapolis Star conducted a poll after the final game that allowed voters to vote on an all state player of the 1939 season.  Crowe, the only Black player on a small team from Franklin, received nearly half of the over 100,000 votes casted. The vote took place just days after Crowe led Franklin Community High School in the final state game, where Crowe scored 13 of the team's total 22 points, even though they lost to Frankfort High School.
Aside from his impressive sports career, Crowe also took a stand for civil rights in Franklin. One night when he and his wife, Yvonne Moman,  who was white, were at the Artcraft Theater in Franklin and he was asked to move to the segregated balcony section, Crowe refused. A week later, the Artcraft dropped its segregation rules.
"Being the first Indiana Mr. Basketball and getting that recognition in the 1930s as an African American was a tremendous source of pride in that community," David Pfeiffer, director of the Johnson County Museum said.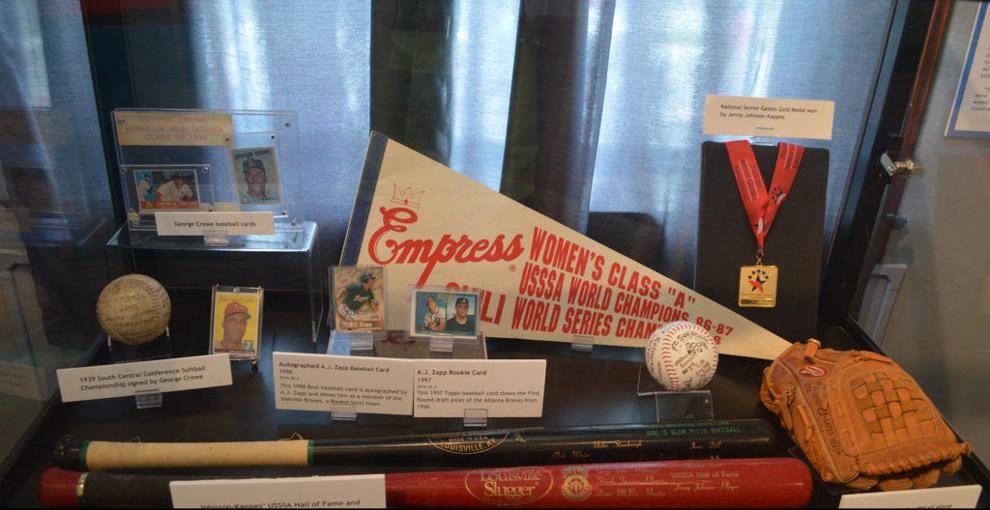 Indiana is known for its love of basketball. The term "Hoosier Hysteria," stems from the high school state tournament that has been drawing crowds since the early 20th century.
Before playing basketball and helping integrate MLB, Crowe served in the Army during World War II after graduating from what is now the University of Indianapolis. 
Crowe also played basketball for the Los Angeles Red Devils, New York Renaissance and Harlem Yankees starting in 1948. As he started playing baseball he also continued to play basketball in the off-season. 
Crowe broke into the major leagues in 1952, as a 31-year old rookie,  just five years after Jackie Robinson. He played first base for the Boston/Milwaukee Braves. Over his nine-year career he also played for the Cincinnati Reds and St. Louis Cardinals.
"It was hard. Even though you wanted to put it aside, you couldn't," Crowe told Morwick on racism in the league. "That's what you had to do. You had to play through it."
He even convinced Robinson to play for the New York Rens with him as a pre-season workout, as Robinson was known to show up to baseball season a little overweight, Crowe's nephew said in an interview.
Crowe was inducted into the Indiana Basketball Hall of Fame in 1972 and the Indiana Baseball Hall of Fame in 2004.
Rick Morwick, one of the last reporters to interview Crowe before his death in 2011, said that "He was very nice but also was a man of few words."
Morwick also noted his humble nature allowing Crowe to shy away from the spotlight and his accomplishments in his article in 2010. Even at 89, Crowe considered his win of Mr. Basketball as a team accomplishment. 
"It was hard. Even though you wanted to put it aside, you couldn't," Crowe told Morwick on racism in the league. "That's what you had to do. You had to play through it."
Morwick said that he interviewed Crowe twice, the first time after he had retired to live in the rural Catskills of New York. Crowe had retired to the wilderness in his 70's, after selling insurance in California and moving to New York to teach for a year and going through a divorce. Morrwick said that Crowe was happy spending his days hunting, fishing and gardening. 
The second time Morwick interviewed him, Crowe was in poor health living in a California nursing home to be closer to his daughter, a year before his death.
"I've always thought it was an honor to talk to the first Mr. Basketball," Morwick said. "He was like living history."
Taylor Dixon is a reporter for TheStatehouseFile.com, a news website powered by Franklin College journalism students.