INDIANAPOLIS—For the first time ever, all 67 games of the NCAA Division I men's basketball tournament will be held in one state: Indiana. The state's hospitality industry is hoping for a much-needed boost in revenue from this and other sporting events.
This comes only one year after the entire tournament was canceled due to the COVID-19 pandemic—the first time the event didn't take place in its 82-year history.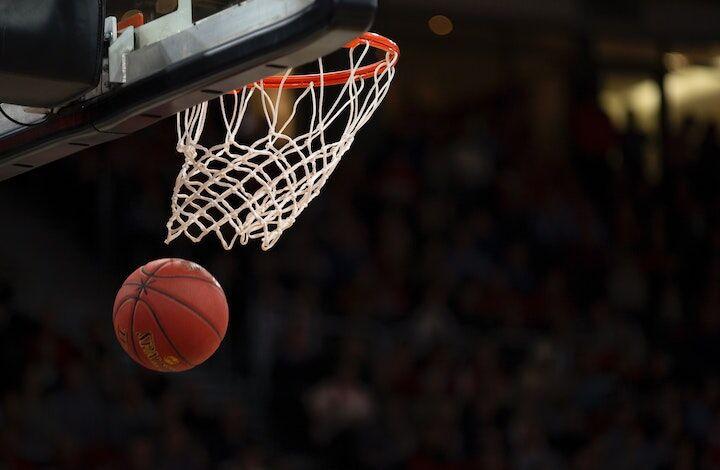 Typically, games are hosted by multiple cities across the United States, but for the safety of all participants, the NCAA has decided to move the entire tournament—all 68 teams—to one place to keep travel to a minimum.
Patrick Tamm, president and CEO of the Indiana Restaurant and Lodging Association, or IRLA, said March Madness will benefit Indiana's hospitality industry, which took a large loss economically in 2020 because of the closures due to the COVID-19 pandemic.
He said over 20% of the state's restaurants have permanently closed since March, and two-thirds of Indiana's hotels are now facing bankruptcy.
But Tamm also said Indianapolis has started to come back from the economic toll the closures and event cancellations took on the city. A few weekend-long sporting events have started to take place, and staffing levels for hotels have gone up a little for these events.
With the JAMfest Cheer Super Nationals hosted in Indianapolis Jan. 16-17, Tamm said Indianapolis saw close to 17,000 attendees. The Boys' Winter Volleyball Championship also came to town Jan. 23-25.
Because of these events, Tamm said hotels that used to have 350 full-time employees and were then running with only 20 people, are back up to 50 employees in some cases.
"Business owners and leaders throughout the country and the world will be paying attention to what the state of Indiana is doing, what our communities are doing, with regards to these events," Tamm said.
Last week, the NCAA released a detailed schedule with dates and locations for each round of the March Madness tournament. The "First Four" — two games with the last four at-large teams in the field and two with the four lowest-rated conference champions — will take place March 18 at Mackey Arena in West Lafayette and Simon Skjodt Assembly Hall in Bloomington.
The first and second rounds will follow March 19-22 at Mackey Arena, Simon Skjodt Assembly Hall and several arenas in Indianapolis. The Sweet 16 will occur March 27 and 28, but none of the games will overlap as they normally do.
The Elite Eight, Final Four and national championship will take place March 29-30, April 3 and April 5, all at Lucas Oil Stadium, which will have two courts set up but only one in use at a time.
Gov. Eric Holcomb released a statement Jan. 4 saying Indiana is a basketball state and Hoosiers are "beyond excited" to safely host March Madness.
"With our deep commitment to public health, strong infrastructure and historic facilities, I have no doubt that this year's tournament will be among the best we've ever seen," Holcomb said.
The NCAA announced it will be working with Indianapolis to promote "Mask Madness" leading up to the tournament. The NCAA will donate thousands of masks throughout the state in "an initiative to promote health and safety by practicing social distancing and wearing a mask."
Bob Schultz, senior vice president of marketing and events for Downtown Indy, a nonprofit that addresses issues that affect the area's growth and well-being, said Indianapolis' infrastructure is built around the visitor experience at the city's small- and large-scale events.
"Traditionally, we often say that downtown has been deliberately designed with events in mind," Schultz said. "Downtown's vibrancy was conditioned upon those events that bring thousands of people either from out of town or even from in town to downtown."
Tamm said in preparation for March Madness, the IRLA is engaging employees or former employees, who may not have worked an hour since March, and bringing them back.
"The cohesive effort [of all the partners and public health officials] has untold long-term and near-term benefits to the hospitality industry, to the tourism industry, also our overall economic well-being of our state," Tamm said.
All teams will be staying in Marion County hotels for the duration of their active participation in the tournament. The majority of teams will be housed in Marriott properties, an official NCAA corporate partner.
The Indiana Convention Center will be used as a practice facility, with multiple courts inside the venue. The Marriott properties are connected via skywalks.
The NCAA provided several health and safety protocols on its website Jan. 6 regarding the DI Men's Basketball Championship. Throughout the announcement, the NCAA referred to "Tier 1" participants, which include student athletes, coaches, athletic trainers, physical therapists, medical staff, equipment staff and officials.
All Tier 1 participants who travel will be required to take seven consecutive COVID-19 tests and submit negative results before they arrive in Indianapolis. The NCAA is partnering with a local health provider to administer COVID-19 testing to players, coaching staff, administrators and officials.  
NCAA will also work with IU Health to provide health-related support, including administering daily COVID tests for Tier 1 individuals when they arrive and throughout the tournament.
These participants will have to follow physical distancing and universal mask wearing, except during practice, competition, when alone in their hotel rooms, and during pre-arranged and approved mealtimes.
While it's not currently planning on allowing spectators, the NCAA will permit up to six family members per Tier 1 participant in each venue per game. The families will not be able to interact with any of the Tier 1 participants, and they will be grouped in physically distanced family clusters.
Tamm said everything has been thoroughly prepared for—everything from when players step off a plane to when they check into a hotel, how they are managed, fed, transported, and their playing environment.
Hope Shrum is a reporter for TheStatehouseFile.com, a news website powered by Franklin College journalism students.