All of Indiana's schools are days away from being on winter break. What does this mean?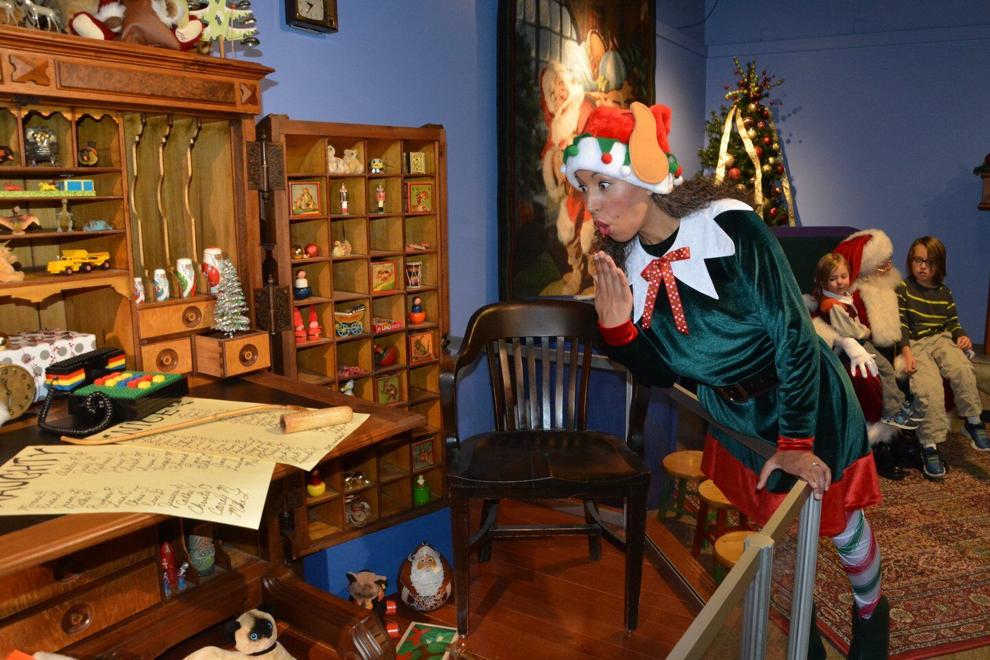 It means the world is about to be overwhelmed with questions like, "Mom? Dad? Can we go see Santa?"
Ah, yes, the yearly Santa visits. We understand that it's hard to fit a visit with the North Pole's finest into your schedule, so we've compiled a list of some of Indy's pictures-with-Santa spots. And don't fret, we've got virtual options too!
Malls across America will offer photos with Santa, but here are some options around Indy: 
The Greenwood Park Mall has held pictures with Santa for years, and it usually draws quite a crowd. To book a reservation, follow the link here.
The Castleton Mall will also be offering Santa photos, and you can find reservation times here.
The Fashion Mall at Keystone Crossing has Santa as well, and it is conveniently right by a Crumbl Cookie! What's better than Santa and cookies? You can find reservation spots here. 
As a parent, one of the better ways to handle these holiday traditions is to multitask, which is why these spots may be a good option for your kids and for you:
Want to kill two birds with one stone? Take the family to the Indianapolis Children's Museum, where they can talk to Kris Kringle and participate in all the museum's activities! Santa is there in his sleigh, masked up and ready to take pictures. The best part? There's a bunch of photo packages, with some including key chains and snow globes, which can also work as gifts.
Saint Nick will be there until Dec. 24, at which time he'll have to return to the North Pole to get ready for the big day. You can find additional information on specific dates and prices here. 
Interested in history and the holidays? Conner Prairie is hosting a Breakfast with Santa on Dec. 12, 18 and 19. Santa will have on a mask and visit with each child after telling Christmas stories. Breakfast will be served buffet style with lots of different food options. Pricing can be found here. 
The Indiana State Museum is offering multiple experiences with Santa, from pajama parties to sensory-safe activities. These and other celebratory events will be offered on various dates until Jan. 2. For specific information, check out the museum's website here. 
Untraditional Santa Experiences
These past two years have been anything but traditional, and Santa is available in all sorts of mediums this holiday season. Zoom meetings with Santa have become an alternative for those interested in staying at home for Christmas. 
Through VisitWithSanta.com, you can book meetings with Santa. Ahead of time, you fill out a form for the elves, giving them specific information about your child, just so the big guy knows what to focus on. Afterward, you receive a keepsake video of your child's meeting. For information, go here.
On Chit-Chat with Santa, you can order Santa letters, arrange for video meetings with him or Mrs. Claus, and even order pre-recorded videos from Mr. Claus. For all options, visit the website here.
Letters to Santa
Alright, let's say you've made your reservations for your photos, or you've booked your zoom meeting. What now? Your children are excited to open up their gifts on Christmas morning, but what do you get them? 
Having your children write letters to Santa can be helpful in more ways than one. First of all, it gets them super excited and enhances their Christmas spirit. Looking for something to do tonight? USPS is actually accepting Santa letters, and your children will receive genuine replies from Santa. Though, the organization recommends letters be sent out by Dec. 10 and will be uploaded on their website for adoption through Dec. 15.