INDIANAPOLIS — Former Indiana House Speaker Brian Bosma will leave the Indiana House after 34 years at the end of July, six months before his term expires.
The Republican who represents House District 88, including northeastern Marion County and portions of Hamilton and Hancock counties, is the longest-serving House Speaker in the state's history with 12 years total.
Bosma served as House Speaker from 2005 to 2006 and again after Republicans gained control of the House in 2010. He was the top House Republican since 2001, either as speaker or minority leader.
Bosma stepped down from his position as House Speaker earlier this year and announced his plan to not seek reelection in November.  
After he resigns, Bosma will be able to focus more on his work at Kroger Gardus & Regas LLP, a law firm, where he is a partner. He will also be able to pursue other opportunities such as being the national chairman of the Republican Legislative Campaign Committee and writing a book on leadership.
While he was Speaker, the Indiana House cut taxes and reduced government regulations. He also led the fight for right-to-work legislation, which was passed in 2012, that said an employer, organization or person could not require a person to become or remain a member of a labor organization or pay fees, dues or assessments as a condition of employment.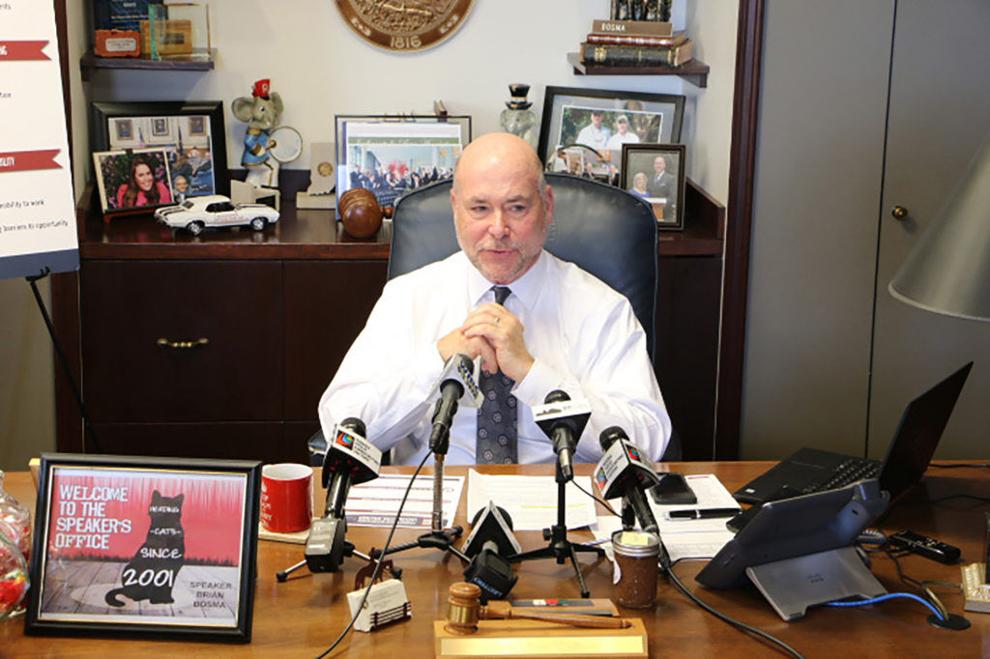 He was also the House leader during big education policy changes, including a heightened focus on charter schools and the introduction of a private school voucher program, which granted students in lower-income families the opportunity to receive scholarships to attend private school.
Back in 2018, Bosma also faced sexual harassment allegations from former intern Kandy Green. At the time of the alleged incident, nearly 30 years ago, Green was 20 years old and a Statehouse intern. Bosma was a 34-year-old, married representative in the Republican minority.
While Green did not accuse Bosma of a crime, she claimed that during the sexual encounter, she felt like she was unable to say no, in fear of losing her job since Bosma was in a position of authority. Bosma repeatedly denied the allegations and remained in his position as Speaker of the House until earlier this year.
In March, House Republicans elected Rep. Todd Huston, R-Fishers, to take Bosma's place as Speaker just before the end of the 2020 legislative session.
Bosma hand-selected Huston as his successor early in the session, which is not typical of Speakers as they leave the House.
In a statement Huston released after Bosma's announcement to resign, he said that Bosma is among Indiana's strong leaders who have made the state what it is today.
"Whether it was protecting homeowners by constitutionally capping property taxes or ensuring all children have opportunities for a quality education, he's been an integral part of so many game-changing reforms," Huston said.
Indiana Republican Party Chairman Kyle Hupfer reflected similar feelings about Bosma's positive impact on the state in an email statement.
"Although we knew this day was coming, that doesn't make it any less bittersweet," Hupfer said. "Even now, as we navigate our way through a global pandemic, Brian's leadership and fiscal stewardship has Indiana in a strong position to weather this storm."
Hope Shrum is a reporter for TheStatehouseFile.com, a news website powered by Franklin College journalism students.