Katelyn and Ricky Reach walk into Circle Center Mall carrying everything they own.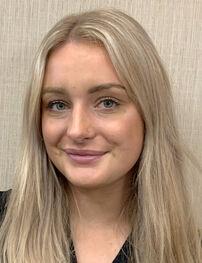 Katelyn pushes a suitcase with a tent resting on top of it, while Ricky wears two backpacks—one across his chest and one on his back.
Beneath Katelyn's coat hood is her Stitch onesie. The teeth of the creature rest above her eyebrows. Ricky has tied two water jugs to one of his backpacks. They hit his knees repeatedly as he walks.
As they coast through the mall, everyone's head turns. One elderly woman scans them and narrows her eyes in disapproval.
They do not notice, or they do and choose not to care. They are here on a mission, to find Ricky a job.
Katelyn approaches the Regal Cinemas ticket booth and scans the "Now Hiring" sign with her cell phone. She pulls up the application.
"I really want this job," Ricky says to Katelyn. "I want to take care of you and the baby."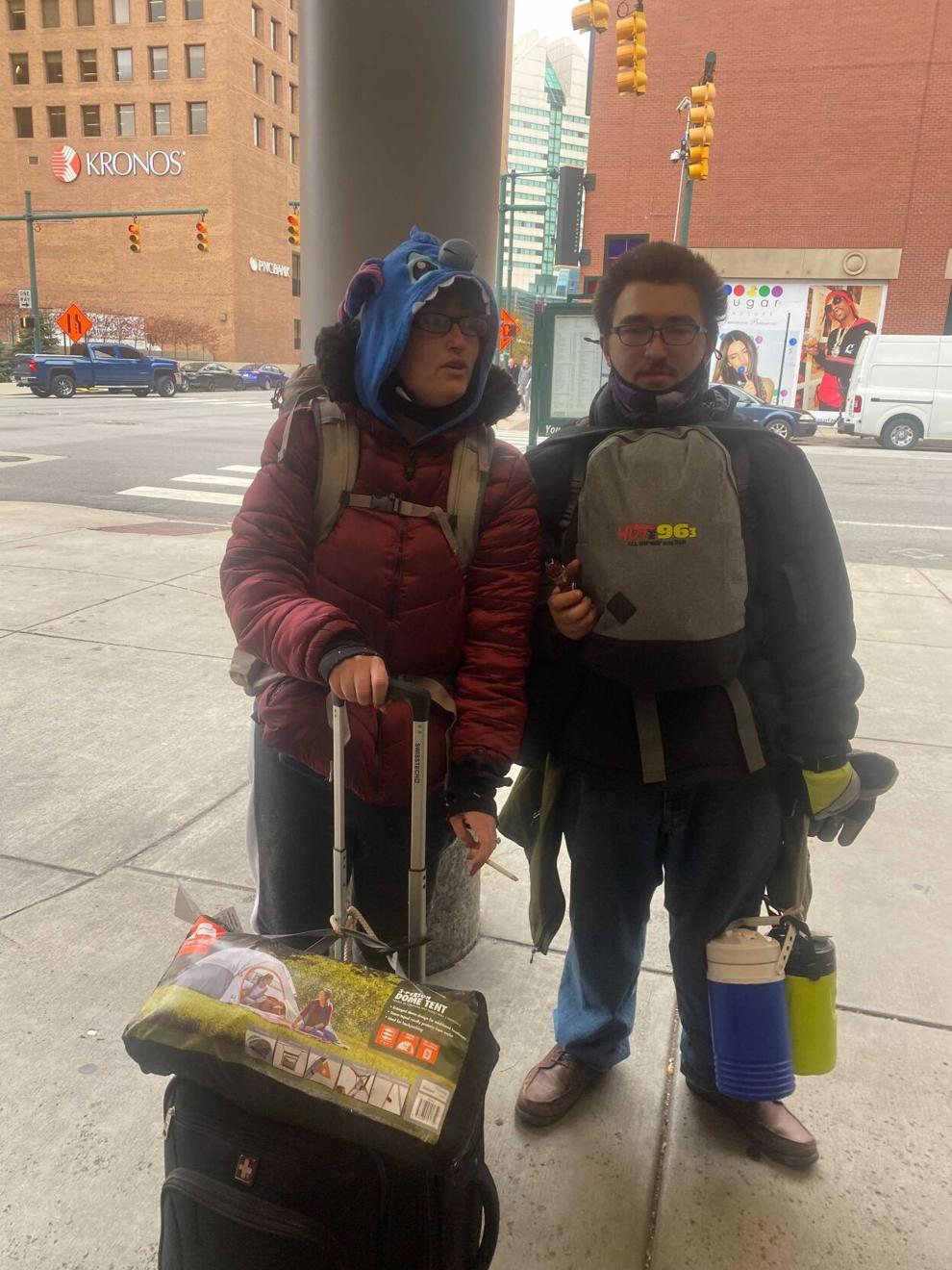 A couple of weeks ago they concluded that Katelyn was pregnant. She has been having the same morning sickness, nausea and mood swings that were around with her two other pregnancies. She even has been craving ice cream with pickles again. While she lost the other two babies due to miscarriages, she hopes this one will be different.
"As long as I can stay less stressed," Katelyn says, sighing. "It's the people who were causing all the stress."
The people she is referring to are both her and Ricky's biological families.
"Our families are assholes," she says. "Let's put it that way."
Ricky turned down a shelter last week because it was too close to where a certain relative lives. He was scared the person would somehow find them and harm them.
"He hit me in the head." Ricky pauses. "Really hard. I have head trauma and memory loss."
Katelyn nods and squeezes Ricky's hand.
The two met Dec. 11, as Ricky recalls, of last year. They were married on Sept. 15 of this year.
Ricky wears a simple ring from Amazon, and Katelyn wears a ruby ring from Kay Jewelers.
"It's the most expensive thing I got," she says. "It's the last thing we'd sell if it came down to it. But that would be the last, last, last resort."
Ricky smiles proudly and traces his thumb over the ring.
"It reminds her of a rose," he says. "Roses are her favorite."
Katelyn helps Ricky fill out the application, and then it is time to head back outside. The high is 39 degrees, and they are heading home, where sadly it will not be any warmer.
It takes 25 minutes to get to where they live—under the bridge at White River State Park.
They shiver the whole way. Katelyn lights a cigarette, and the heat of the flame warms her face.
"I know I shouldn't be doing it right now," she says with a hand over her stomach. "But if I don't have them, I turn into Godzilla because of my anxiety, right, Ricky?"
Katelyn has Asperger's, anxiety disorder and depression. Ricky also suffers from anxiety and depression, and on top of that he has ADHD.
Many people that live under the bridge also struggle with mental illness, Katelyn says.
According to Mental Illness Policy Org., one-third of the homeless population is mentally ill. That means there are 250,000 other people in the United States like Ricky and Katelyn struggling with their mental health while living on the streets.
Katelyn stops at a patch of dirt under the bridge. There is a small fire pit made from rocks and an empty oatmeal container. That's it.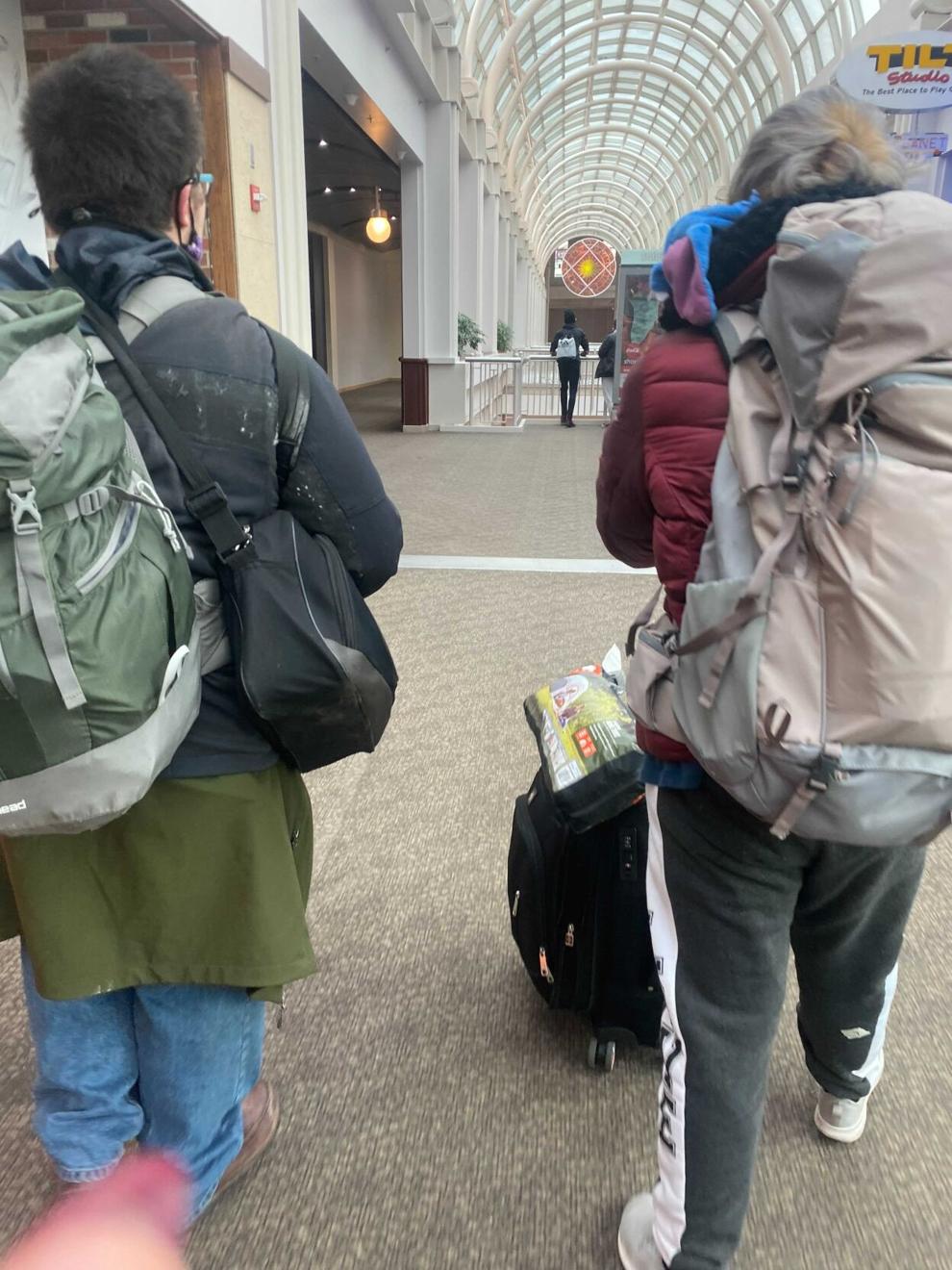 "This is home," she says, grinning.
She takes her tent off her suitcase and goes to work making their spot homey.
"I honestly kinda like this," she says. "It brings me back to when I was a Girl Scout."
Down the trail, there is a large cross sticking up from the ground. A small stuffed llama sits on it as well as purple and blue artificial flowers.
Katelyn says it is a memorial for a man whose body was found in that spot.
"Yeah, a lot of people die down here," she says. "They find a lot of bodies."
That does not bother her and Ricky, though. They keep each other safe.
"We're like lost puppies, following and protecting each other," Ricky says.
Katelyn and Ricky settle in their space.
"We're not put on this earth to please everyone," Katelyn says. "As long as you have each other, nothing else matters."