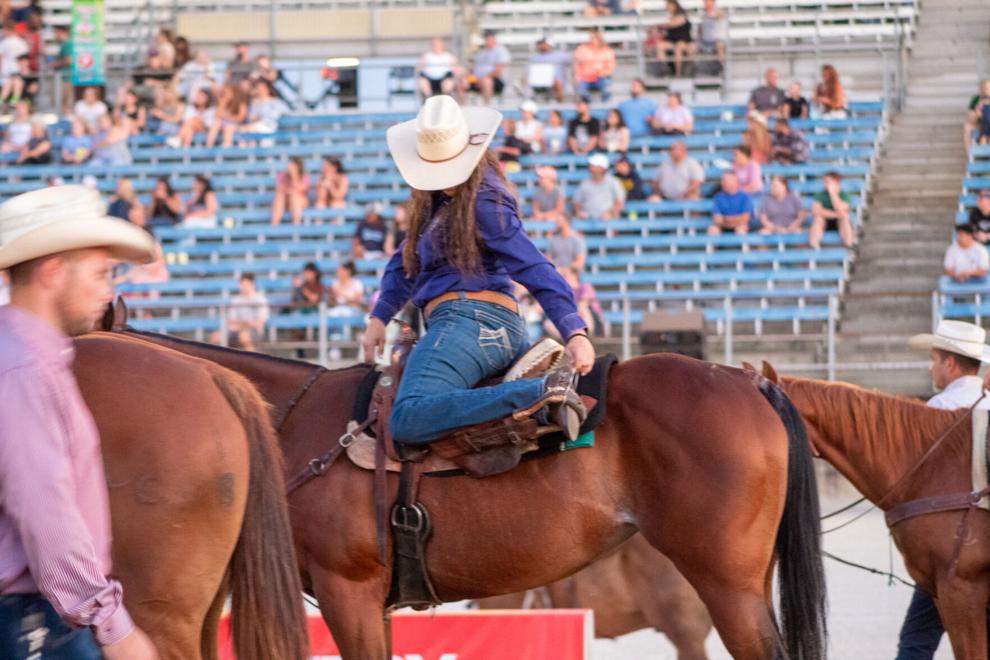 A mother, a horse and three barrels.
That's what you find when following Sarah Tharp's life. Starting her barrel racing career in kindergarten, the 32-year-old mother spends countless hours practicing runs with her horse of 12 years, Ruby.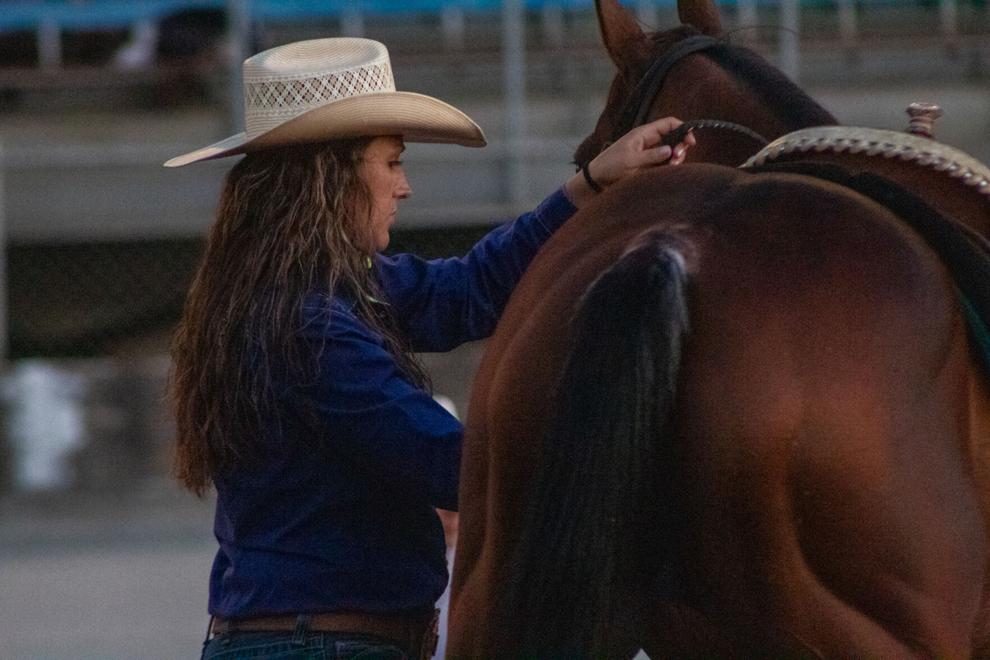 "You have to be a good rider and know what you are doing but the horse is the majority of it," said Sarah. "The horses can be a little antsy, so you have to reign them in, but if you get a good horse, that's it."
Growing up competing in the sport taught her responsibility, but she keeps competing for the thrill.
For barrel racing, the only goal is to complete the turns as fast as you can without knocking the barrels over. Sometimes, like on Thursday at the Indiana State Fair Championship Rodeo, the ride doesn't go as planned. 
"When I saw [the barrel] fall, I wanted to look back at it," said Sarah. "The big thing is you always have to keep looking forward."
—Maggie McGuire