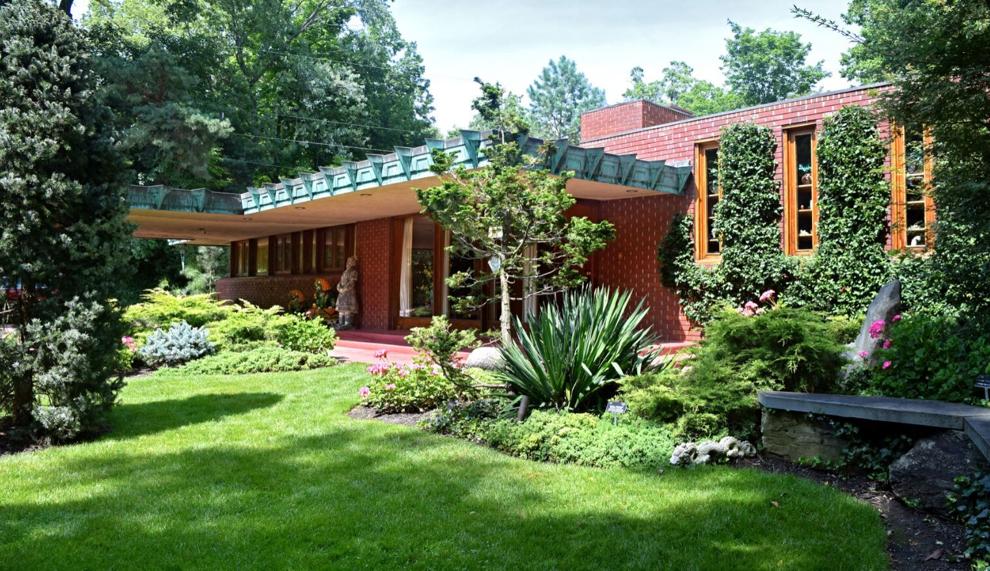 One of just seven buildings designed by Frank Lloyd Wright remaining in Indiana has undergone a $2 million restoration. Now Indiana Landmarks is hosting a talk about the challenges of preserving the master architect's creations.
Samara, named for the winged seed produced by the site's evergreen trees, was completed in 1956 towards the end of Wright's career. He designed it for Purdue University professor Dr. John Christian and his wife, Catherine.
The 2,200-square-foot home features abstract versions of the winged seed it's named for and more than 40 of Wright's architectural innovations, a rare comprehensive example of the uniquely American brand of architecture that he called "Usonian." It became a National Historic Landmark in 2015
Both Indiana Landmarks, the statewide historic preservation organization, and the John E. Christian Family Memorial Trust have worked to preserve the property. Samara will reopen in April, and tickets for tours go on sale March 20.
At 6 p.m. March 29, Indiana Landmarks will host a talk about the property that is $10 for the public, free for Indiana Landmarks members. Barbara Gordon, executive director of the Frank Lloyd Wright Building Conservancy, will give a close look into the philosophy and restoration challenges surrounding Wright's Usonian architecture.
Register online or by calling 317-639-4534.  
—Xain Ballenger