CHICAGO—My morning began with a run.
My wife, our children and I were in the Windy City for my niece's wedding. My daughter suggested that the two of us go for a trot along Lake Michigan the morning of the wedding.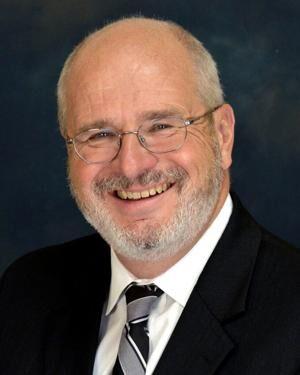 She runs several times a week. I jog only when I can't find any other way to exercise.
We pounded our way along the lake shore to the Navy Pier. She moved with relative ease, while I labored along, feeling my knees and back question my judgment every step of the way.
I was with my daughter. She lives in North Carolina, so I don't get to see her as often as I'd like. Just listening to her chat as we jogged made the miles pass pleasantly.
My niece's wedding had been postponed at least twice. COVID-19 was the culprit.
But now, the date came. Family and friends, all vaccinated, all masked, descended on Chicago from all directions.
My son arrived late the night before our morning jog. He's in college out east. His flight was delayed, so he was weary when he got in.
Even so, he had a relaxed ease about him as he chatted with his sister, his parents and assorted cousins while we sat outside enjoying a pleasant October night.
A few hours after my early-morning run, my wife, our children and I met for lunch at a little bistro. My wife and I smiled at each other across the table as our daughter and our son regaled us with tales of their new lives, happy to have our children in our midst once more.
Soon, it was time for the wedding.
My children both had responsibilities. My daughter did a reading. My son was an usher.
The bride, my niece, was radiant. The groom seemed to pulse with happiness.
As I always do at weddings, I thought about the million myriad circumstances that bring two people together—all the family travels and travails through generation after generation after generation that result in this moment.
I sat behind my parents. I watched them as they watched their granddaughter wed, the first of their grandchildren to do so. I thought of the struggles of Mom's and Dad's lives, the hardships they endured, the sacrifices they made that led to this day of happiness.
As I looked at the bride, I thought of her as a small child, romping and playing with her two brothers and with my children. Now, those cousins all are accomplished young women and men, making their way in this wide, hard world.
At the reception, there was a lion dance. As the drums pounded, pairs of dancers cloaked in brightly colored lion costumes swirled and shook around the room, collecting offerings and warm pats meant to wish the couple happiness, fertility and prosperity.
For their first dance as a married couple, the bride and groom moved gracefully to "Can't Help Falling in Love." Then the bride danced with her father—my brother-in-law—to "Edelweiss," a song he sang to her at bedtime when she was a little girl.
The groom and his mother glided around the floor to Van Morrison's "There'll Be Days Like This," the artist's reminder to us that, however many troubles life may present, there always will be moments of glorious happiness if we just find the will to hang on.
When the time came for the first dance in celebration of the newly wed couple's happiness, people rushed to the floor as if they had been fired from cannons.
As the evening deepened, smiles and laughter filled the room.
At one point, while I talked with my cousins, I watched my wife, my daughter and my son shimmy and shake on the floor, grins lighting their faces, lost in the glow of being together in a time of so much joy.
I thought then, as I sat in the warm embrace of family from many places and points, of how much COVID-19 had denied this world and its people—and of how much we need these moments to gather, to remind ourselves of who we are and how far we've traveled to get to this moment.
Thank God there are days like this.