The first time I met Indiana author James Alexander Thom we struggled to make conversation.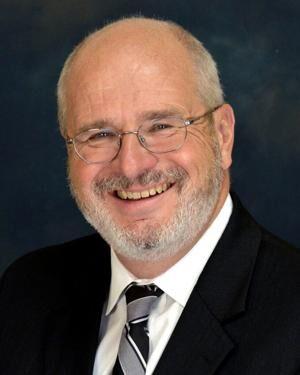 This was in 1995. He and the photographer Darryl Jones had published a gorgeous coffee table book, "The Spirit of the Place," about Indiana's hill country.
Jim wrote the text for the book, a lyrical essay on how our connection to the earth sustains us and how being rooted to places defines us.
The newspaper where I worked sent me down to his home in Owen County to interview him. When I got there, we sat down in the front room of his rustic cabin as I posed questions and he answered them.
It did not go well.
My queries were conventional attempts to get him to talk about himself and how he came to write the book. His responses were stiff, sometimes even monosyllabic. Like many writers, he was guarded about revealing his inner life and his creative process, understandably believing them to be treasures essential to his work.
The only time Jim lit up was when his wife, fellow writer Dark Rain Thom, popped in to say hello.
After nearly an hour of talk, I still had next to nothing to use for a story. Jim had begun his career as a newspaper reporter and sensed my dilemma. He suggested we take a walk so he could show me the land where he lived.
It was a brisk day in late fall. Fallen leaves and twigs crunched and cracked under our boots as we hiked through fields and woods.
Something about being outside lifted the sense of constraint that had hampered our talk. Our conversation began to flow like the brook that ran close to his home.
He told me about the cabin. He'd built it himself, log by log, joint by joint, while he slept nights in a tent close to the stream.
An earlier marriage had collapsed, leaving him feeling depleted and depressed, even ready to die.
He had rebuilt his life the way he built his home, piece by piece, in painstaking fashion. He talked about how being close to the earth and rediscovering his roots had saved him.
He also described the experiences that had torn at him—his combat tour in Korea as a Marine that left him with an abiding abhorrence for war, his struggles to find his way as a writer, previous marriages that had failed.
And he talked about Dark Rain.
They had met while he was doing research for his novel "Panther in the Sky," which tells the tale of Tecumseh and remains to me his most beautiful book. It is stunningly spiritual. Jim's reverence for the living world shimmers on every page and paragraph.
Dark Rain became not just his life partner but both balm for his troubled spirit and guide as he reexamined the nature of existence.
Jim and I hiked for hours that day, talking all the way. I broke one of my rules as a reporter. I answered his questions just as he was answering mine.
It seemed only natural to do so.
When we parted as the sun was beginning to dip, I had more than a story.
I had a friend.
I'd read Jim's books before going down to interview him. I reread them with fresh eyes when I got back.
I took note of how each one seemed alive with actual experience. When Jim wrote, for example, about how Mary Ingles trekked back more than 500 miles in the 18th century to her western Virginia home through rough wilderness, he could make the reader smell the scent of the brush and feel the chill of the river's current because he walked every step of her journey himself so he could understand her journey.
The earth came alive in all his writing.
Jim died the other day. Cancer claimed his life.
We stayed in touch through the years. Occasionally, he, Dark Rain and I would get together for a meal. The talk moved comfortably as we broke bread together.
And Jim was always Jim—earthy, authentic, grounded.
Now, he's returning to the earth he loved and that sustained him.
Somehow, that fits.
May he rest in peace.