Fraternities and sororities at Bloomsburg University in Pennsylvania had themselves to blame when Greek Life was put down forever like an out-of-control beast.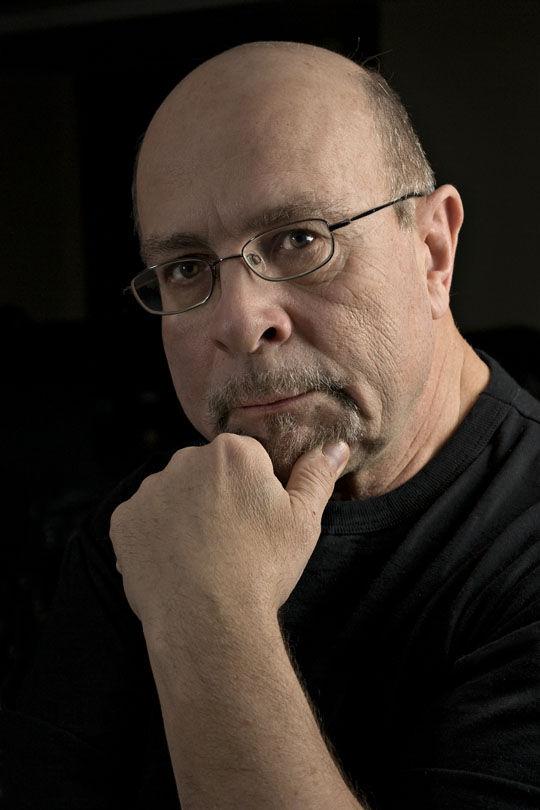 The message came to all students on Thursday like a sudden safety alert.
Namely, Greek Life activities at B.U. no longer will be tolerated by the administration.
"Effective immediately, Bloomsburg University is terminating its fraternity and sorority life (FSL) program and severing ties with all national and local FSL organizations currently affiliated with the University." BU President Bashar Hannah wrote faculty and students in a terse memo.  "All students are reminded that their conduct remains subject to all applicable University policies."
Greek life goes back at least to 1964 at the Susquehanna River Valley school. The first fraternity at the school claimed to be the now suspended Sigma Iota Omega.
Almost from the first, drinking and hazing incidents were reported by the press. The first death occurred in 1994 during a Delta Chi Hell Night. Member Terry Linn, 21, died following pledging Hell Night with a blood-alcohol count of 0.40.
Even Linn's death failed to put a lid on alcohol-fueled parties. They continued right up to the present.
By early May, the administration already may have decided on banning its Greek system after the family of Justin King this past February sued Kappa Sigma fraternity and Alpha Sigma Tau sorority for his wrongful death. After participating in alcohol-related hazing, King fell over an embankment to his death in 2019.
Then, last Saturday, Leah Burke, a sophomore nursing major ,perished following an incident that is still under investigation. The tragic event took place outside of the Pi Lambda Phi fraternity house.
Burke was a member of Phi Sigma Sigma sorority.
Her four roommates established a Go Fund Me page that raised nearly $20,000 already.
"Leah was an amazing daughter, friend, sister, cousin, and roommate. Her personality was one of a kind. Her beautiful smile could light up an entire room. For anyone who knew Leah, she cared for others very deeply. She will leave an everlasting impact to everyone who had the opportunity to meet her," her roommates wrote.
"Leah was a sophomore level nursing student at Bloomsburg University. For those of you who didn't have an opportunity to know Leah, she was the kindest person you would ever meet. She had the most perfect curly red hair and the brightest blue eyes."
The Press-Enterprise—the paper serving the Susquehanna River Valley-- reported that following an autopsy, the coroner's verdict was that Burke showed no signs of traumatic injury and "nothing nefarious is suspected."
Other details are sparse, and I have written both the coroner and school's media relations officer for additional facts.
In addition to the deaths, one sorority and three fraternities at B.U. currently were serving suspensions of up to four years.
Chi Theta Pi sorority was removed earlier for hazing, serving alcohol to under-aged pledges, and illegal pledging and recruiting during its suspension.
Sigma Iota chapter was already on suspension for five counts of hazing. Kappa Delta Rho was suspended for four years for acts of hazing.
Then there was Lambda Chi Alpha which was booted after a party in which a sexual assault of a female and beating of a non-member male were alleged.
Significantly, the ban on Greek Life may be diverting attention away from the Bloomsburg president who was accused of sexual harassment by an executive assistant earlier this year. Hanna took the helm of B.U. in 2001 and this year assumed additional duties as interim president of Lock Haven University, another Pennsylvania institution.
The Slate magazine also reported that Hanna admitted kissing a student because he considered her to be like a family member.
Hanna also has supporters at both institutions and allegations against him have not been proven.
With a number of schools reporting their Greek groups in trouble following their return to campus after pandemic restrictions were lifted or eased, the question is whether this may be the first domino to topple.
Penn state University's administration previously gave its Greek system a stern warning following the death of Beta Theta Pi pledge Tim Piazza after a drunken fall. Partygoers either ignored him or stepped over him with callous disregard.
Having written about Greek hazing deaths since my first article for Human Behavior in 1978, my educated guess is that other troubled schools will at least suspend all Greek Life operations in the fall when pledging and parties resume at full blast.
Hank Nuwer is an emeritus professor at Franklin College's Pulliam School of Journalism.