FORT SNELLING NATIONAL CEMETERY, Minnesota—Where we begin is not where we end.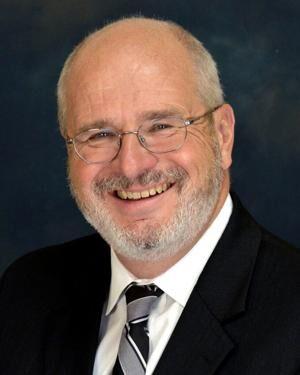 The family huddles under a shelter that protects us from a steady cold rain. The oldest of us gathered here, my Aunt Phyllis, is in her 90s. The youngest are toddlers.
White-gray headstones stretch out in all directions around us, row after row of them in aligned order, each one of them marking the final resting place of a departed service member or spouse.
Soon, one more headstone will be added—that of the man in the casket before us, my late Uncle Ray.
The head of the honor guard explains that the report of the rifles during the gunfire salute can be loud and that we may want to cover our ears and those of the children. He asks the veterans among us to salute during the playing of "Taps" and all others to place their right hands over their hearts.
The rifles crack in three volleys.
Then the bugler begins to play "Taps," notes sounding mournfully through the rainy chill air.
Most of us stand with our hands over our hearts. A couple of us salute. Many of us weep.
Through my own tears, I stare at the casket with the flag atop it.
The Uncle Ray who rests in the casket was an old man, one who made it well into his 90s. He spent his last days at war with his body, a host of ailments, the worst of them Parkinson's, laying waste to his life. He fought those ills with grit, good humor and dignity.
For the bulk of his life, Ray was a force, a big, barrel-chested man with almost Popeye-like forearms. Shaking hands with him could be a crushing experience.
He also was a man of accomplishment and discernment, one who built a successful career in real estate that sustained a family that grew to include children, grandchildren and great-grandchildren.
But he didn't start that way.
In the days since his death, I've found myself thinking not about Ray the man but Ray the child.
When he was a little boy, just a tad more than three years old, his life and birth family fell apart.
His mother—my grandmother—experienced a breakdown. Ray and my father, his younger brother, found themselves placed in an orphanage while my grandfather tried to figure out how to care for them.
Those were hard days.
Both my dad and Ray always were reluctant to talk about the orphanage. They even minimized in memory how long their time there was, thinking it was only a few months.
Records show it was years.
Some details did slip out.
Dad told me about a time when he and Ray were confronted by a group of boys in the orphanage intent on bullying them. The two brothers stood back-to-back, fighting the entire group.
My cousins and I often have been frustrated by our fathers' unwillingness to talk about their childhoods.
Now, though, as I stand before Ray's casket, I find myself marveling that this story did not end differently—that it did not conclude with those two small boys following self-destructive or even destructive paths.
Instead, they fathered children who themselves became figures of accomplishment. My cousins, my sister and I have worked in education, as software designers, as foundation executives, as mental health professionals, as corporate analysts and, yes, as journalists.
It wouldn't have happened if two small boys nearly 90 years ago hadn't figured out how not just to stand their ground but move forward.
After the last notes of "Taps" fade, the head of the honor guard presents the flag on my uncle's casket to my aunt on behalf of a grateful nation. It is in gratitude for Ray's service at the end of World War II.
But it also could serve as a reminder of the fundamental promise of America—that this is a place where lives can be altered, hopes remade.
After a time, we are asked to say our farewells to Ray so that his grave can be prepared. We file by, our fingers brushing his casket, saying our goodbyes.
Offering our prayers.
Then those descended from the two little boys who stood back-to-back so long ago step out into the cold rain and into lives made possible in part by their fathers' grit.
No, where we begin is not where we end.