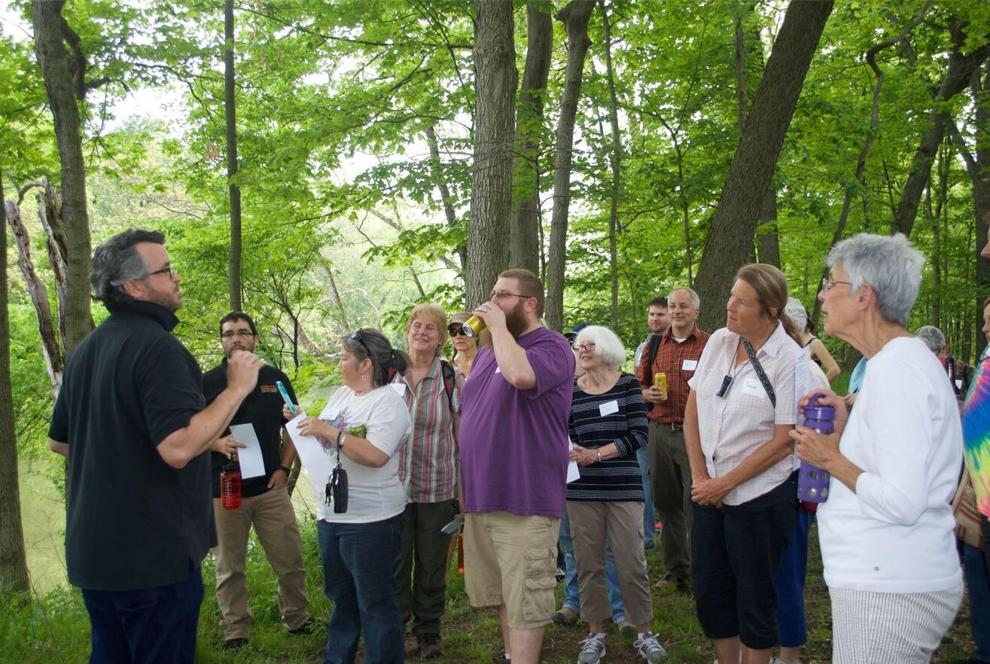 The award-winning Campfires events, led by Indiana Humanities, begin again on May 7 in Centerville. During these treks through forests, grasslands, wetlands, prairies and ponds, participants engage in environmental conversations with local humanities scholars and naturalists, read short stories or poems, and gather for food and drink around a campfire.
The goal of the Campfires is to "spark" conversations about the future of Indiana as a whole and was awarded the Schwartz Prize for best humanities program in 2017. The program is funded by the Nina Mason Pulliam Charitable Trust, founded in 1997 to fund and enrich parks and communities in Indianapolis and Phoenix, Arizona. Since its inception, the trust has distributed more than $292 million to Campfires and other programs with a similar focus.
"Something about the combination of wild places, great writing, a warm campfire and cold beer gets Hoosiers talking in fresh and surprising ways about the world around us and our place in it," said Megan Telligman, director of programs at Indiana Humanities.
Upcoming Campfires include rafting along the White River, walking through nature preserves in Noblesville, and treks through Flatwoods Park in Monroe County to focus on trees and forests. Events span the price range of $8-$20 and include food and beverages. Beer, provided by Upland Brewing, is available to participants 21 and older.